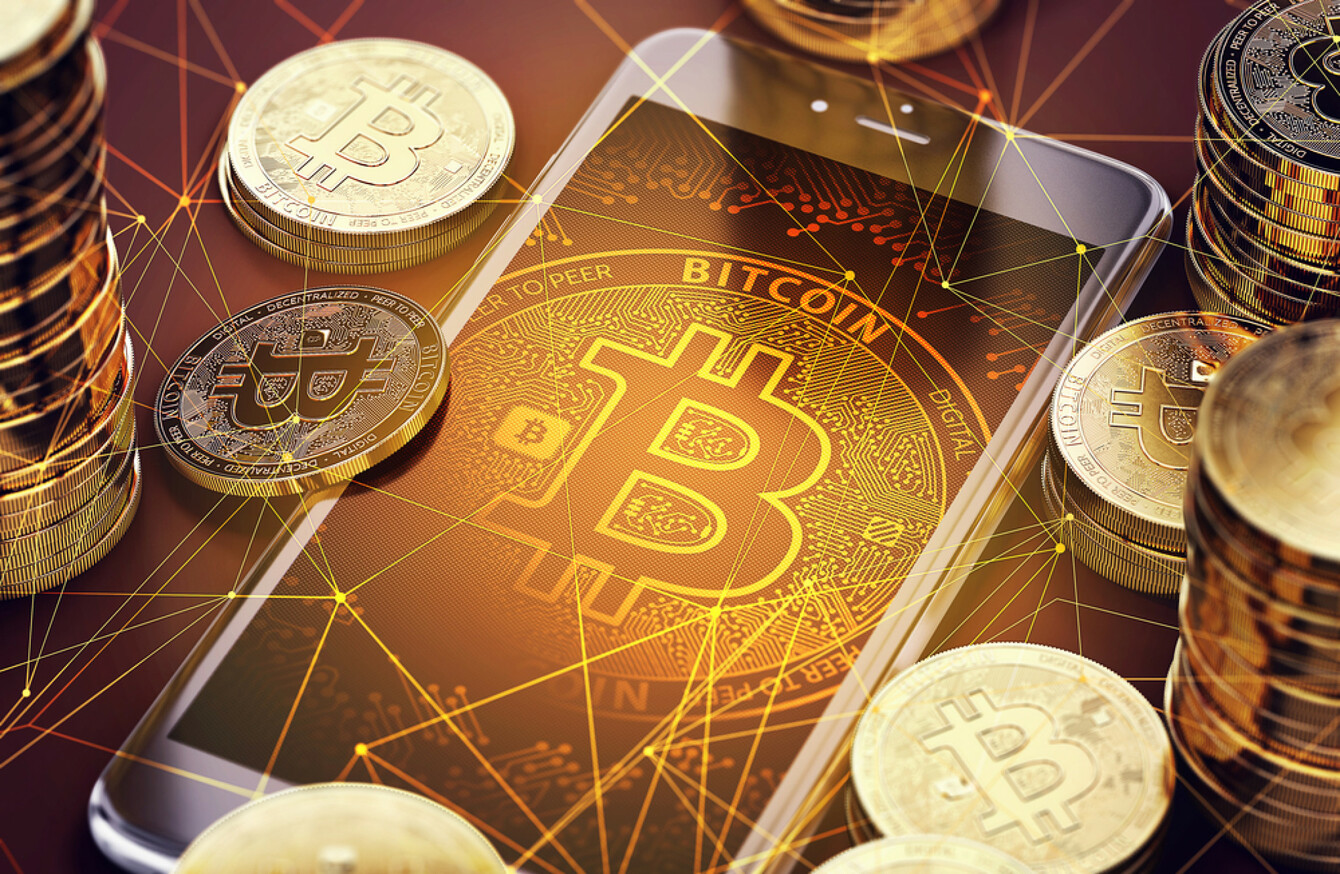 Image: Wit Olszewski via Shutterstock
Image: Wit Olszewski via Shutterstock
IRISH BANKS ARE monitoring the purchases of bitcoin, but none have any plans to impose restrictions on their sales as has been done in the UK.
This week, Lloyds Banking Group banned credit card users from buying bitcoin out of fear that the bank could be left in debt if the cryptocurrency deflates, as it is likely to do.
Bitcoin is a cryptocurrency which was invented in 2009. Encryption techniques are used to regulate the generation of units of this type of currency and verify the transfer of funds, operating independently of a central bank. One bitcoin is currently valued at around €6,700.
But despite concerns in the UK, Irish banks aren't taking moves to restrict the purchase of bitcoin, but say they continue to monitor the situation.
One Irish bank said that the number of transactions it sees for bitcoin appears to be very small.
KBC said that it doesn't have a ban on transactions unless the merchant is on a sanction list, which is in line with all transaction monitoring rules.
At present KBC Bank Ireland does not have plans to impose a ban on Bitcoin purchases via KBC cards.
A spokesperson for Bank of Ireland said:
"We do not currently restrict purchase of cryptocurrency by card.
We work with our credit card partner to constantly review card usage and would take action where we see an unacceptably high risk to our customers.
Credit risk on cards is managed through setting credit limits on accounts based on customers' income and ability to make repayments.
AIB said that it is "monitoring the development of the underlying Distributed Ledger Technology and reviewing possible uses".
Customers are able to use their cards to purchase a wide variety of products including cryptocurrencies.
Ulster Bank said:
"We constantly review transactions but do currently accept credit card transactions for cryptocurrencies."
Permanent TSB did not respond to a request for comment.
The Department of Finance is due to publish a report later this year which will look at the impact of cryptocurrencies and other new technologies on Irish society.
Fianna Fáil TD James Lawless yesterday called on the government to fast-track the publication of the report given the recent volatility in bitcoin.
Regulators across the globe have called for tougher regulations of cryptocurrencies to avoid bringing an unnecessary level of uncertainty to global markets.
France and Germany are to propose restrictions on bitcoin at the next summit of the G20 group of major economies in Argentina in March.
"We have a responsibility towards our citizens to explain and reduce the risks," German finance minister Peter Altmaier said alongside his French counterparts in Paris last month.