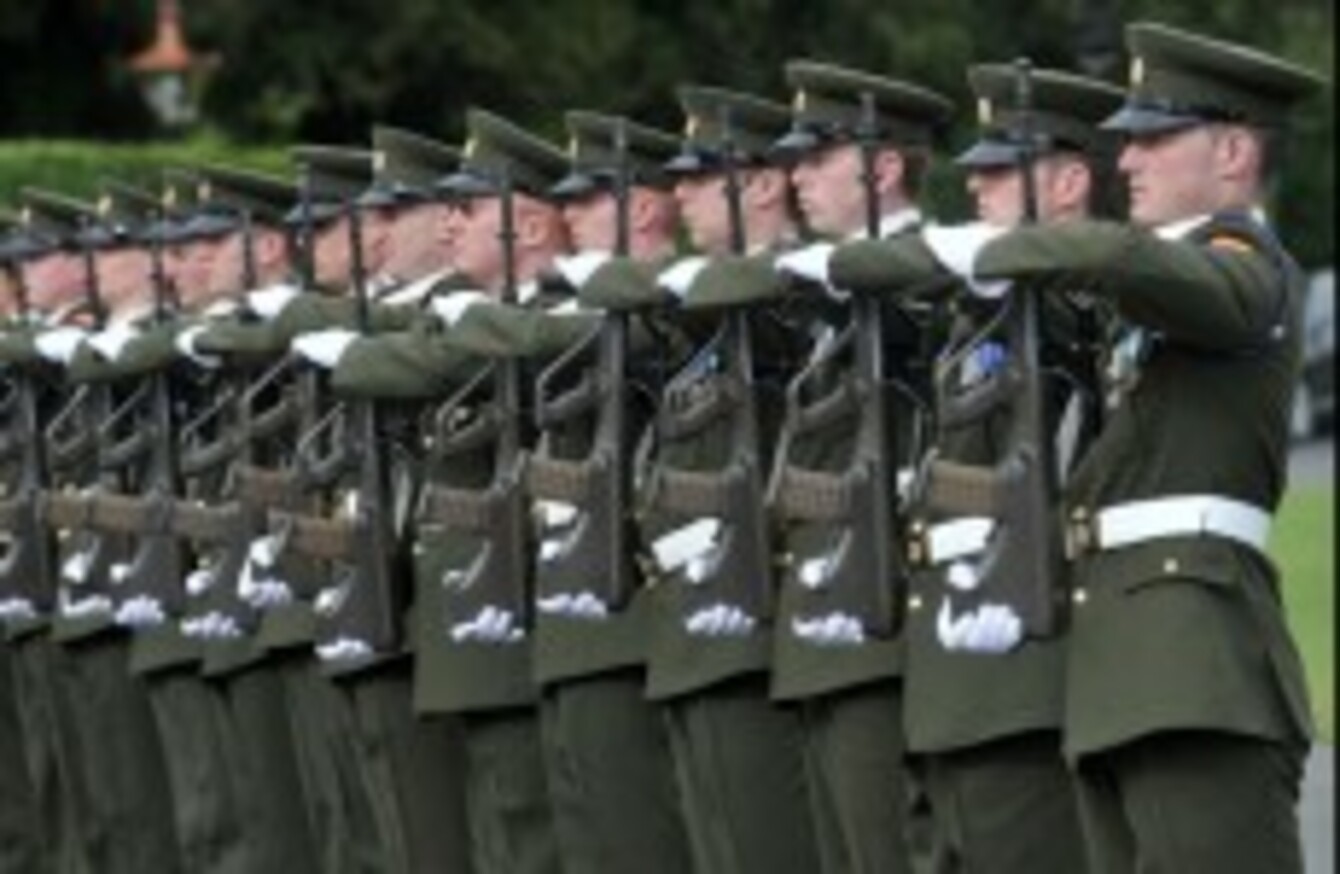 Image: Laura Hutton/Photocall Ireland
Image: Laura Hutton/Photocall Ireland
A JOINT UK and Ireland military contingent is to deploy to Mali on a training mission, the Defence Minister revealed this afternoon.
Alan Shatter said he is seeking the approval of the Government for the Defence Forces to participate in a proposed EU Training Mission in Mali as part of a joint team with the UK's armed forces.
The mission will be responsible for providing the Malian Armed Forces with military training and advice with the aim of improving their capacity to maintain security and restore authority to the Malian government following the recent occupation by Islamist militants in the north.
The operation has been planned for some weeks and discussions between the EU and Ireland have been ongoing.
Shatter said he and Eamon Gilmore, the Foreign Affairs Minister, have strongly supported the EU mission from the outset after following the events in Mali closely. Today's decision was finalised during a meeting with Andrew Murrison, the Minister for International Security Strategy at the UK Ministry of Defence.
"I believe that the provision of a joint UK/Ireland contingent is another step in the normalisation of relations between our two countries," continued Shatter.
In that sense it is a historic step and provides a tangible manifestation of the very positive relationship and the mutual respect that now exists between our countries.
"The fact that this first joint deployment is to a peacekeeping operation under a United Nations Mandate and unanimously endorsed by the European Union is also very pertinent in our historical context and reflects our joint commitment to international peace and security under the aegis of the United Nations."
Ireland expects to send six to eight members of the Defence Forces to Mali as part of the 200-strong team in mid-March. France will provide two of the 24-person teams and a number of Nordic countries will also provide a team. The fourth will be Ireland and Britain's.
The training mission will not be involved in operations conducted by the Malian forces. Shatter said the deployment is similar to that in Somalia where Ireland provides a training team with Malta.
French forces entered Mali at the start of this year to intervene in an intense battle between Mali's legitimate authorities and Islamist rebels who had taken control of huge chunks of the north of the country in April 2012. French and African troops eventually pushed back the insurgents. On his visit to Timbuktu earlier this month, French President Francois Hollande was given a hero's welcome.