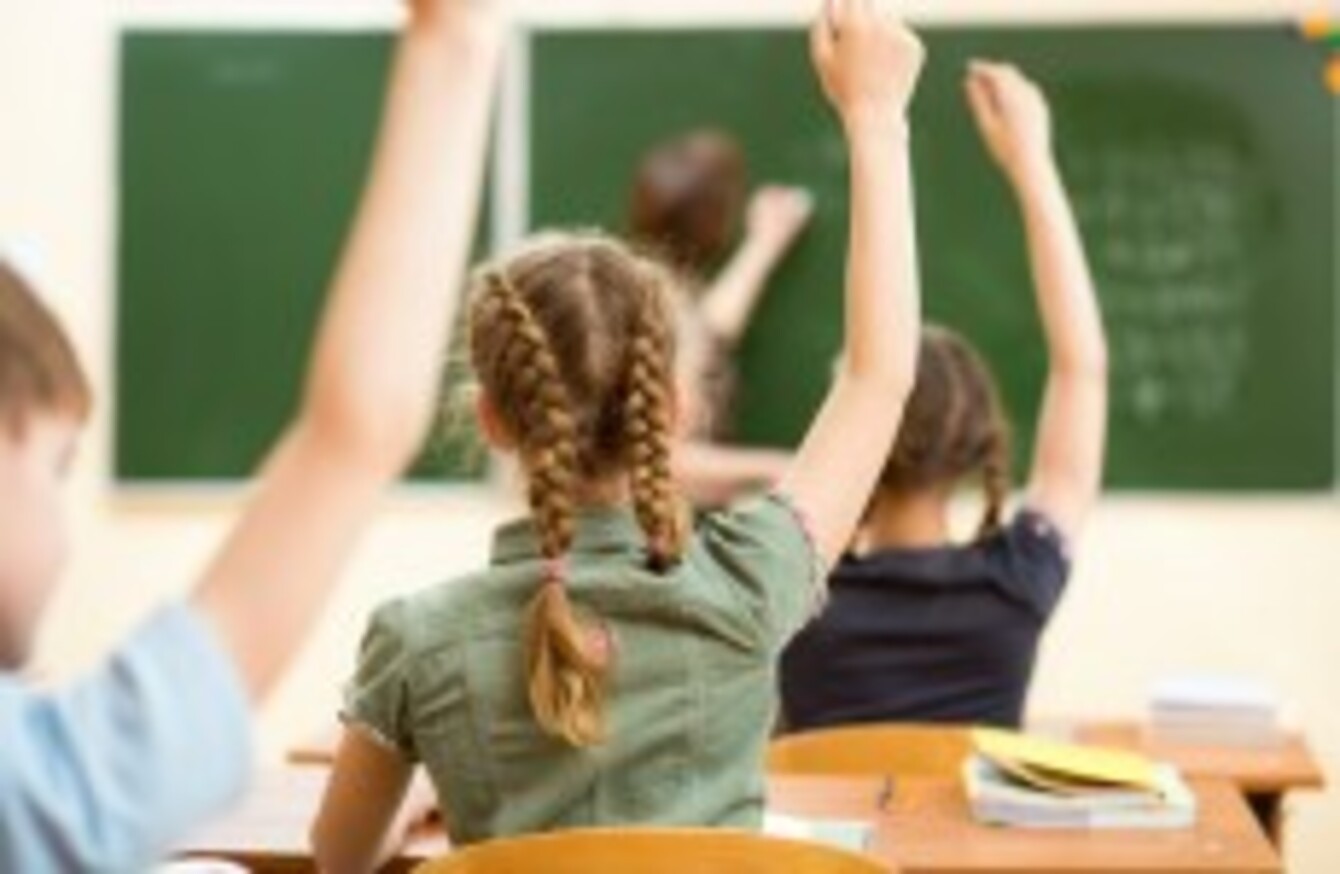 Image: Shutterstock
Image: Shutterstock
MULTIGRADE CLASSES DO not greatly affect academic performance among children, but girls do suffer more than boys.
That's the summary of new research undertaken by the ESRI which used data on 8,568 nine-year-old children from the Growing Up in Ireland study.
Over a third of Irish primary students are in a classroom where there is more than one grade, be this older or younger.
The study took account of a range of variables, including social background and the social and gender mix of a school to allow for 'like for like' comparisons.
The research looked at both academic and social outcomes for the students and found that students in multigrade classes "did not perform any better nor any worse than children in single-grade classes".
Despite this, ESRI researchers Amanda Quail and Emer Smyth did find that the effects were different for boys and girls and also depended on the age mix of a class as a whole.
Girls, for example, who were taught in multigrade classes with older children had lower maths and reading test scores than girls who attended a single grade class.
They also had more negative view of their own abilities and popularity, something which may in turn affect their performance argues the report authors:
It appears that girls make more comparisons with their peers than boys and as a result feel more negative about their abilities. They compare themselves to students at very different levels (older and/or younger) and therefore judge their own performance negatively. This negative view of their abilities may then affect their actual academic performance.
The research found very few differences in the outcomes for boys except that boys taught in classes with younger peers tend to have poorer behaviour.