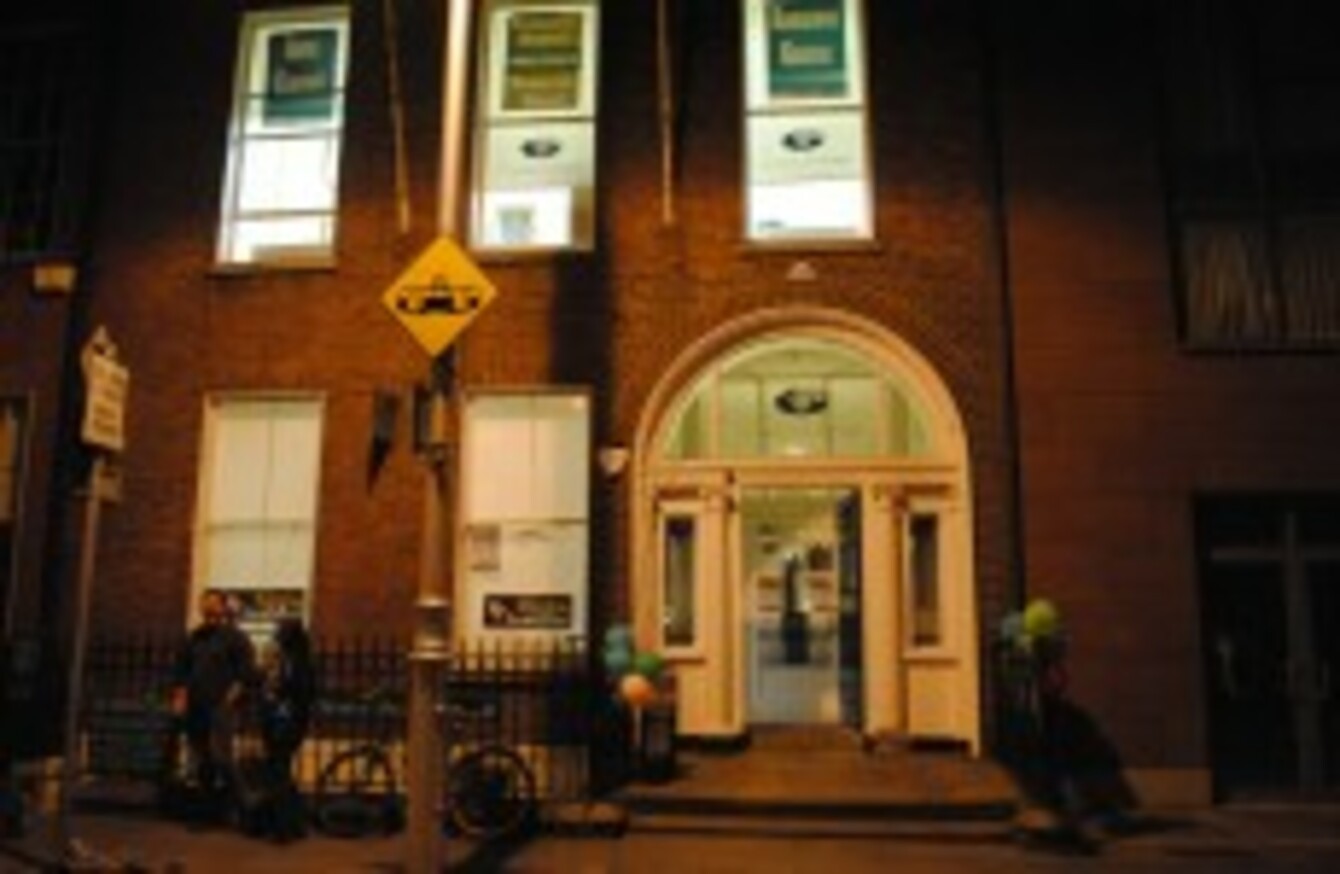 Conradh na Gaeilge
Image: Simon Ó Gallchobhair
Conradh na Gaeilge
Image: Simon Ó Gallchobhair
WHEN SIMON Ó Gallchobhair decided to take Irish language classes with Conradh na Gaeilge, he didn't anticipating the negative reaction he heard about.
Not towards him – but the reaction that some of his classmates from abroad said they received from Irish people.
The experience inspired the independent documentary maker to make Foreign Teanga, which involved spending 10 weeks following a group of seven non-native Irish speakers studying beginners level Irish with Conradh na Gaeilge.
The documentary also featured music from musician Enda Reilly, who records in both Irish and English.
Their experiences
Featured in the documentary are three Americans, one Welsh woman, one English woman, one Danish woman and one Latvian woman.
"A lot would be in their 20s or early 30s, and maybe here for a year," said Ó Gallchobhair. They were here for various reasons – work, study, or relationships.
They had no hang-ups or grievances towards the Irish language – they all were really really enthusiastic. It was such a diverse range of people.
"When I asked them informally in class, what do your Irish friends think of this, they said they usually got quite a hostile response or one of bafflement," said Ó Gallchobhair.
With the approval of CNAG, he recorded audio in the classes and also interviewed some of the participants.
The whole main theme of the documentary is that they are seen as abnormal by a lot of people, but in some ways if you have a State where the first language of the State is Irish, and you hear it on the Dart, or bus street times, but you never really hear it [spoken]… coming from abroad, that is really strange. But growing up in Ireland you think that is perfectly normal.
This reveals "something in Ireland that we don't speak about much", said Ó Gallchobhair. "From the outside perspective, they don't really get it – why Irish people don't speak it."
What their friends say
"When they said they were doing Irish, often they were told by friends 'I can't speak any Irish myself'," said Ó Gallchobhair.
But once they tried to use the language while out and about, "then friends would often say 'oh no you say it this way'. They thought it was bizarre."
One person questioned whether there is a level of shame when it comes to our national language. "Some people might be embarrassed [that they don't speak it well]
"There is a whole range of different sociological reasons," said Ó Gallchobhair.
Education
He believes it goes beyond the education system, though there have been reforms in recent years.
The current generation is growing up with stations like TG4, and a more "progressive, modern version of the language," said Ó Gallchobhair.
In previous generations it was much more of a dogmatic version, tied to poverty and backwardness. Now I think by a lot of people it is accepted not really a badge of being backward or against the modern world. It's part of the modern world.
The Americans featured in the documentary wanted to reconnect with their link to Ireland, while another was working in Leinster House.
The latter woman said that the attitude from some people in her workplace was "you're a bit crazy for doing these courses".
"She thought it was bizarre," said Ó Gallchobhair. "Not all staff would be like that, but she was almost laughed at."
They all said they wanted to progress and learn more levels, but found that there weren't many places – apart from the Conradh, and its pub – to speak it in public.
"There are very few places that you know you can speak it comfortably in Dublin," acknowledged Ó Gallchobhair.
"When you do hear someone else speak it, it's a reinforcing thing," he suggested.
He described the way the Conradh runs its classes as "very conducive to learning" and "very progressive".
He suggests that in Irish education, having the first year of junior classes largely in Irish would help children pick up the language better.
What the students said
Here's what some of the students told Simon:
"At the dinner table when they found out I was going to learn Irish they laughed at me. It wasn't the best reaction I could have asked for, not the most inspiring"- Maggie, an American student who has decided to learn Irish.
"Irish are proud of their language but I have the impression that people are sad that their knowledge level is not high"- Oxana, Latvia
"It drives me absolutely mad that I'm learning Irish to promote the language but I don't know whether I have ever heard…. someone speaking Irish by choice on the streets of Dublin and I find that very confusing."- David, Wales
"People in the office looked at me like I was insane. They asked me why on earth would you take an Irish class"- Kerry, USA
Who studies with Conradh na Gaeilge?
This year, so far, 28 people have taken Beginners' classes in Conradh na Gaeilge in Dublin, with 62 people overall taking Beginners 1 and 2 in 2013.
The total number of people taking classes with the Conradh in 2013 was 430, at levels from Beginners to Advanced.
A spokesperson from CnaG said that the majority of people who do the classes are Irish natives.
"They have done it before, probably through school. They either had no interest at the time or else were quite good at the time but need to go back and relearn it," she said.
She said that they "try to give as positive an experience as possible" and tackle the lack of confidence that people have.
The classes are informal and focus on the spoken language.