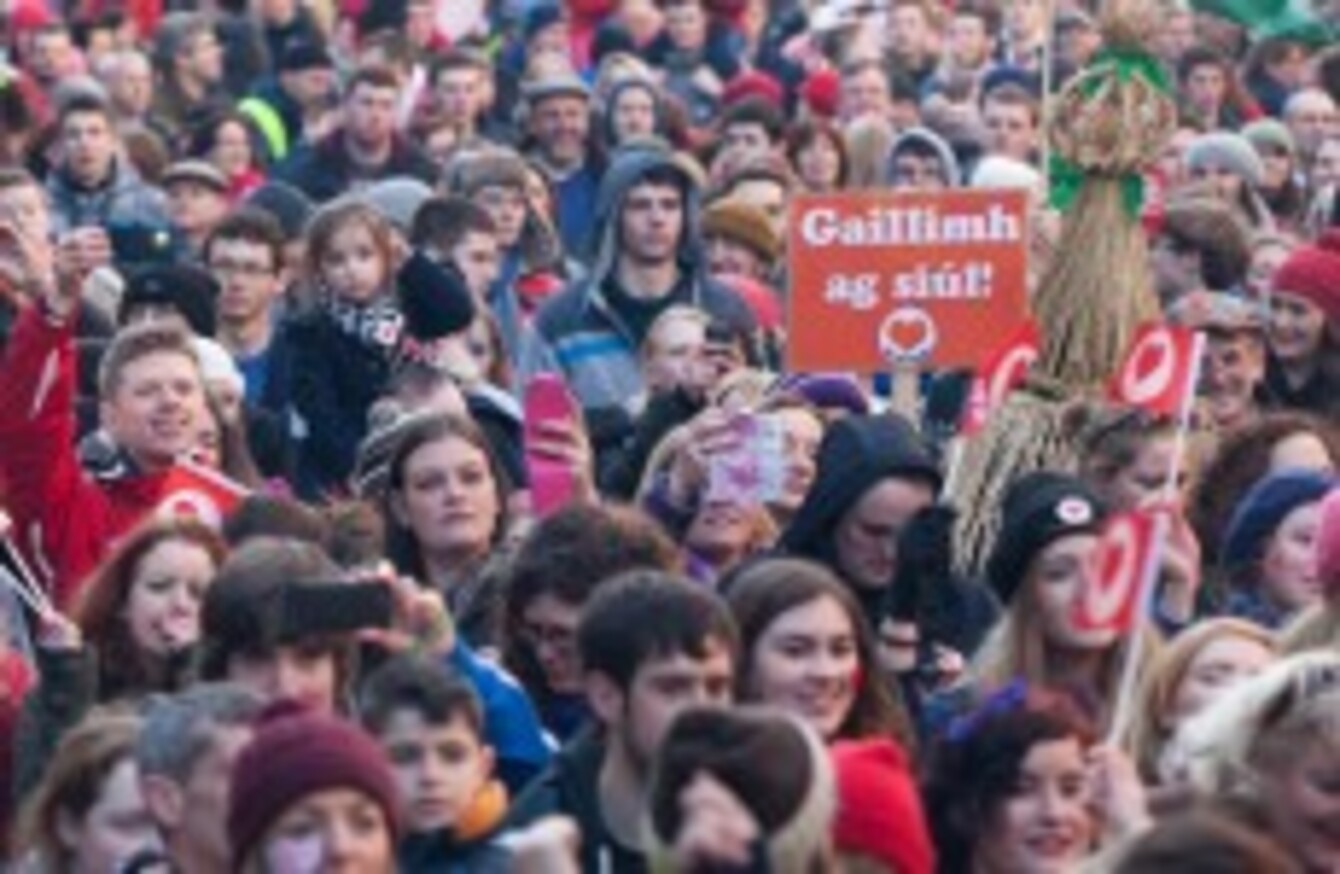 A previous Irish language march in Dublin.
Image: Seán Ó Mainnín
A previous Irish language march in Dublin.
Image: Seán Ó Mainnín
THOUSANDS ARE EXPECTED to take part in a march later today in Belfast calling for increased protection and promotion of the Irish language.
Organisers of 'Lá Dearg' say the march has been prompted by criticism from Europe that the Northern Ireland Executive was not implementing certain parts of the Good Friday Agreement.
Section 7.3 of the Good Friday Agreement outlined commitments to "promote respect, tolerance and understanding of the language".
"These commitments have not been honoured by the politicians," organisers said, noting that there has also been no legislation implemented to protect the language.
Campaign committee member Caoimhe Ní Chathail outlined the demands that Irish speakers in the North have:
The long-promised right-based Irish language act;
A properly resourced Irish medium education system from pre-school through post-primary to third level;
Adequate resources for the Irish language community, which is particular pertinent in the present time when established Irish language organisation are having their funding slashed by government cuts.
"We ask only for the legal protections of our rights and that the promises we have heard are made real in practice," she added.
Earlier this year, as many as 5,000 people took part in a protest outside Leinster House, Dublin, calling for increased government support for the Irish language.
It came in the wake of Language Commissioner (Coimisineir Teanga) Seán Ó Cuirreáin announcing his decision to resign.