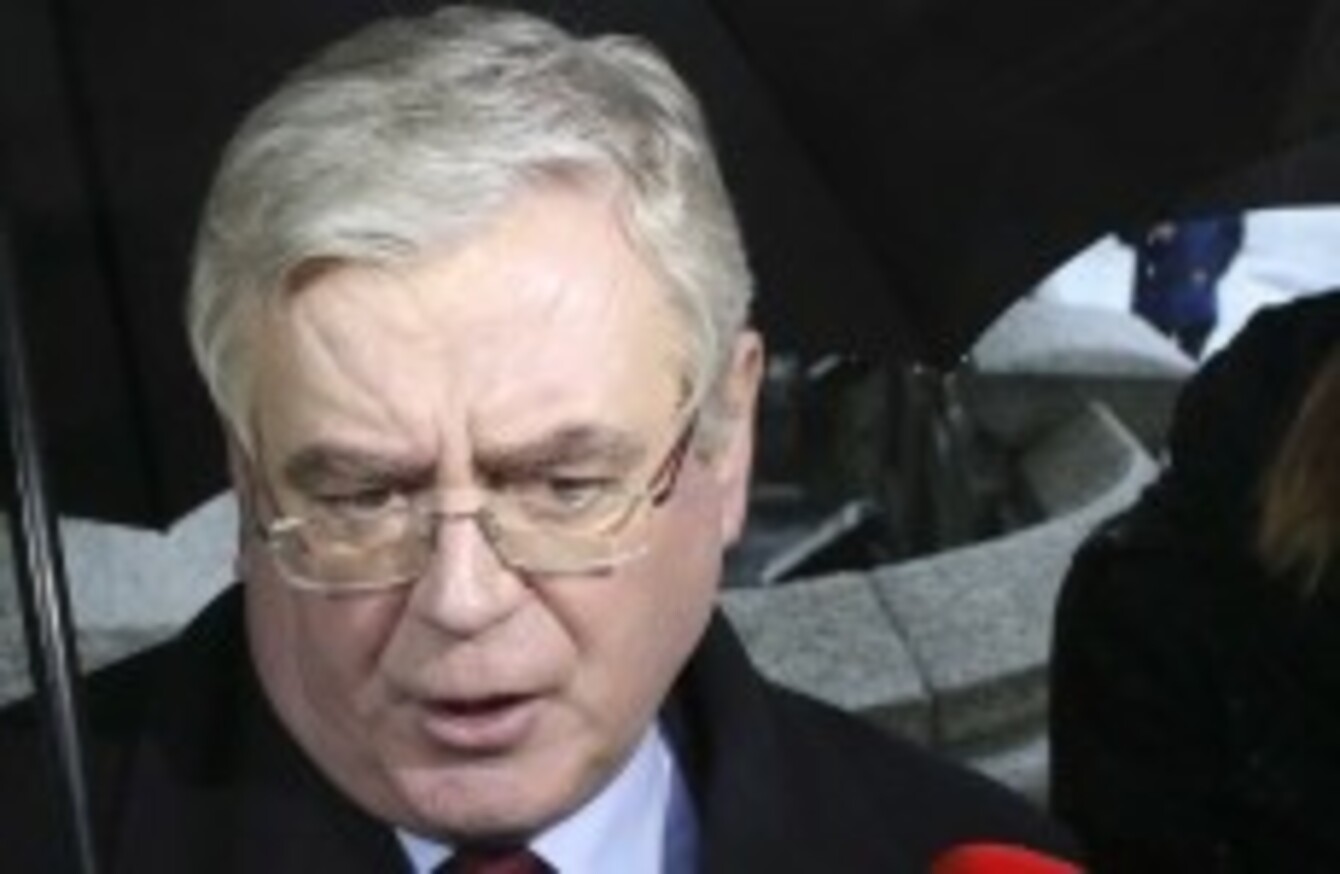 Tánaiste Eamon Gilmore
Image: Sam Boal/Photocall Ireland
Tánaiste Eamon Gilmore
Image: Sam Boal/Photocall Ireland
THE DEPARTMENT OF Foreign Affairs renewed access to more Irish produce to a market of 1.5 billion people, its latest report has detailed.
It has published, for the first time, an overview of the economic and promotional activities undertaken by the Department.
Ireland's Economic Diplomacy in Action 2013 details the 136 "high-level visits with a significant economic or promotional dimension" conducted in 52 countries, including an increase in the number of trade missions from 8 in 2011 to 18 last year.
Imports ban
Access to several new markets was also secured, including the lifting of the ban on Irish exports to Japan, and a ban in several Middle Eastern countries on the import of Irish beef and sheep meat.
"Embassies in a number of other key markets, including the US and China, continued to work to achieve full market access for Irish beef," the report said.
Over the course of 2013 saw the Department engage with 1,152 representatives of the international media, reaching a potential audience of over 50 million people, the report details.
It also had 661 engagements to "promote Ireland's economic position to office-holders", and 734 specific engagements to "facilitate trade and investment supporting Irish jobs".
"Some examples were an 'Invest in Ireland' roundtable hosted by the Tánaiste in Atlanta during the St Patrick's Day period, a financial services event in Luxembourg, a seminar on Ireland's R&D environment in Hokkaido, an event for the Irish Funds Industry Association in Edinburgh," the report said.
This year five new embassies will be launched, as well as three consultate generals, at an expected annual cost of €4.7 million.
"This will allow us to take advantage of opportunities in key emerging markets and regions, and will provide a platform for further promotion of Irish exports, investment, tourism and education," the Tánaiste said.