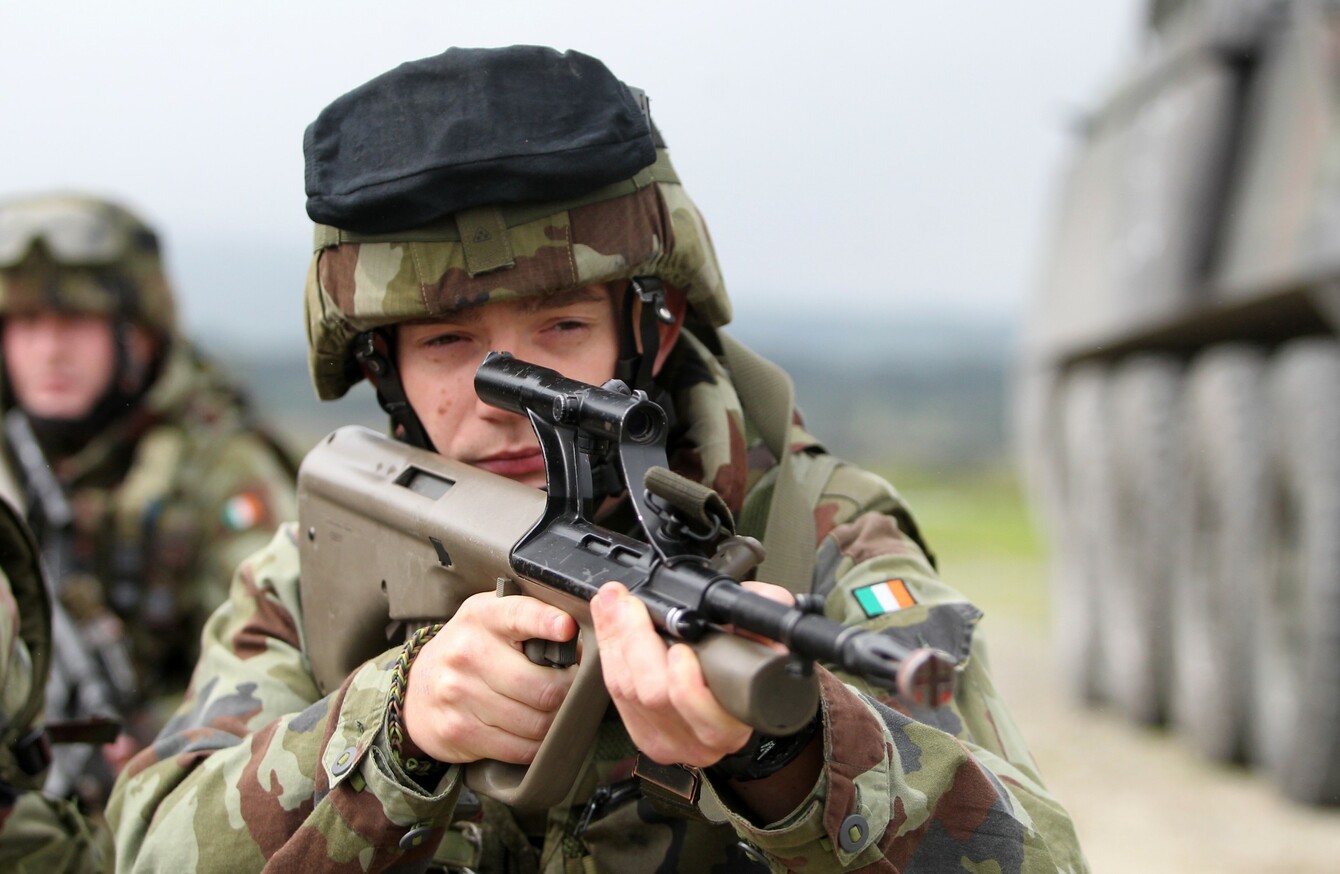 Image: Sam Boal/RollingNews.ie
Image: Sam Boal/RollingNews.ie
ENDA KENNY HAS highlighted south Lebanon and Mali as two examples of countries where France may withdraw their peacekeeping presence from, with Irish troops taking over.
The Taoiseach added that he and Tániste Joan Burton, along with the Ministers for Justice, Defence, and Foreign Affairs, received a national security committee briefing this morning, with an update on the terror threat facing Ireland.
"The situation insofar as Ireland is concerned has not changed since the Paris attacks," the Taoiseach told reporters this morning.
An incident is possible but not likely.
France has invoked Article 42.7 of the Lisbon treaty, which obliges member states to provide some kind of assistance if another is the subject of armed aggression.
The Taoiseach stressed that whatever action is taken will be carried out within the context of Ireland's policy of neutrality.
"When I signed the book of condolences at the French embassy the other day, the French ambassador mentioned to me that France is now very stretched," he added.
The formal request has not come in from France yet. It may be dealing with extra personnel, that the French may withdraw from south Lebanon, Mali, or wherever. We said within our circumstances and our conditions we will assist where we can.
He suggested that only a small number of Irish troops will be involved.
The Taoiseach, along with Tánaiste Joan Burton and Minister for Jobs Richard Bruton, was speaking at the launch of two new progress reports on the Action Plan for Jobs.
Some 159 out of the 192 actions planned for the second and third quarters of this year were achieved.
This ranged from:
published and started implementing regional jobs plans in so far 5 of the 8 regions, part of the €250million regional strategy
a €10million initiative through the LEOs to support more start-up businesses in every county
measures to support more manufacturing SMEs to improve productivity, including a €10million capital investment fund
The government also counted the introduction of Eircode and increasing the minimum wage as achievements.