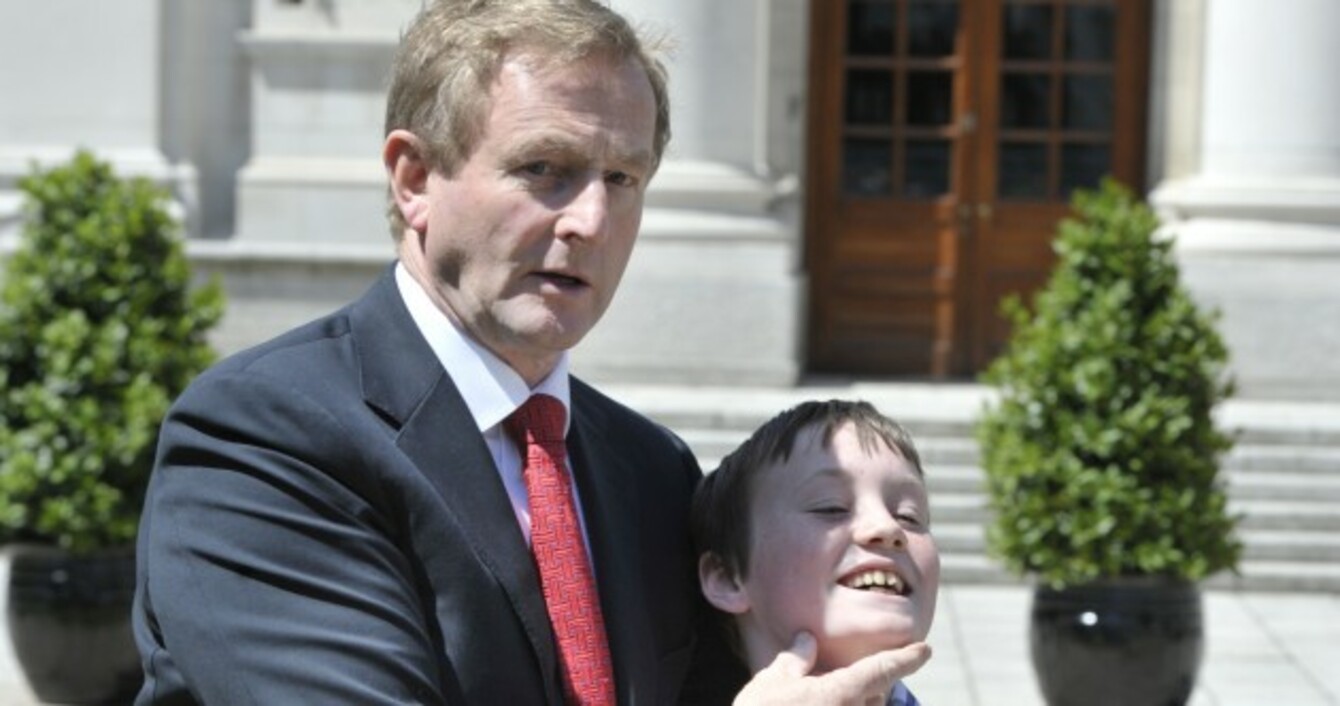 No children were hurt in the writing of this story.
Image: Sasko Lazarov/Photocall Ireland
No children were hurt in the writing of this story.
Image: Sasko Lazarov/Photocall Ireland
THE BRITISH POLITICAL sitcom The Thick of It has returned to our screens with many bizarre and surreal plots but it turns out they may not be that surreal or unlikely.
Much of what we see from Malcolm Tucker and co is loosely based on situations and stories that have occurred in British politics for example the current real-life furore over a minister allegedly calling police officers plebs could easily feature in the Armando Iannuci comedy.
But there are plenty of recent examples in Irish politics of gaffes and mishaps that could easily make for plots in The Thick of It. Here are just a few of many examples:
1. The new TD makes a holy show of herself:
Her first day in the Dáil and the newly-elected Fine Gael TD for Dun Laoghaire, Mary Mitchell-O'Connor, got a little lost as this video details:
YouTube: thegigglesite
2. Country's leader tells the world that his people "went mad":
Amid one of the worst economic recessions in the history of the State with sky-high unemployment and a growing number of people in mortgage arrears the last thing we needed was Taoiseach Enda Kenny telling the world that "people simply went mad with borrowing".
It was in sharp contrast to his State of the Nation address the previous December as this video points out:
YouTube: mickdaniels1
3. Days after embarrassing EU-IMF bailout, Finance Minister tells the people they did too much partying:
Similar to Enda above but perhaps even more enraging as just days after Ireland was forced into a humiliating bailout that arguably gifted the sovereignty the men of 1916 et al. fought for back to someone else, Brian Lenihan tells us on national television that it was actually our fault, not that of the government or its policies:
YouTube: alexiablogs
4. Former Taoiseach is harangued by a member of the public during a TV interview:
On his last day in the Dáil, former Taoiseach Bertie Ahern gets a bit of grief from future TD Joan Collins who asks has he no shame given the state of the nation. It's the kind of awkward haranguing that no politician wants:
YouTube: rte
5. Former Finance Minister who had no bank account is forced to explain what he did with the money:
Bertie Ahern tells Mike Murphy that he "cashed the cheques" and got "meself a house":
YouTube: rte
#Open journalism No news is bad news Support The Journal

Your contributions will help us continue to deliver the stories that are important to you

Support us now
6. The leader of the country goes on national radio and later has to deny he was drunk
You all know the story by now and if not you can read about it here but it is safe to say that Brian Cowen's infamous performance on Morning Ireland was the talk of the world's media and Jay Leno. Morto:
YouTube: IrishPolitics
7. A government minister has to field questions on a model's Playboy shoot:
It is fair to say that Transport Minister Leo Varadkar was not expecting questions about model Rosanna Davison's topless Playboy shoot when he went on Vincent Browne recently but then it happened and it was cringe worthy.
8. Country's leader plays with his phone during an address from the Pope… and is caught on camera:
Poor Enda makes his second appearance in the list but it's not without reason given he didn't do himself any favours by messing about with his phone during an address from the Pope in Rome just last week. Would you ever put it down, Enda:
And the incident too bizarre even for The Thick of It…
Frankly the time that Michael Healy-Rae had to explain how during his time as a contestant on Celebrities Go Wild over 3,600 calls were placed from a phone inside Leinster House in support of him was just too bizarre.