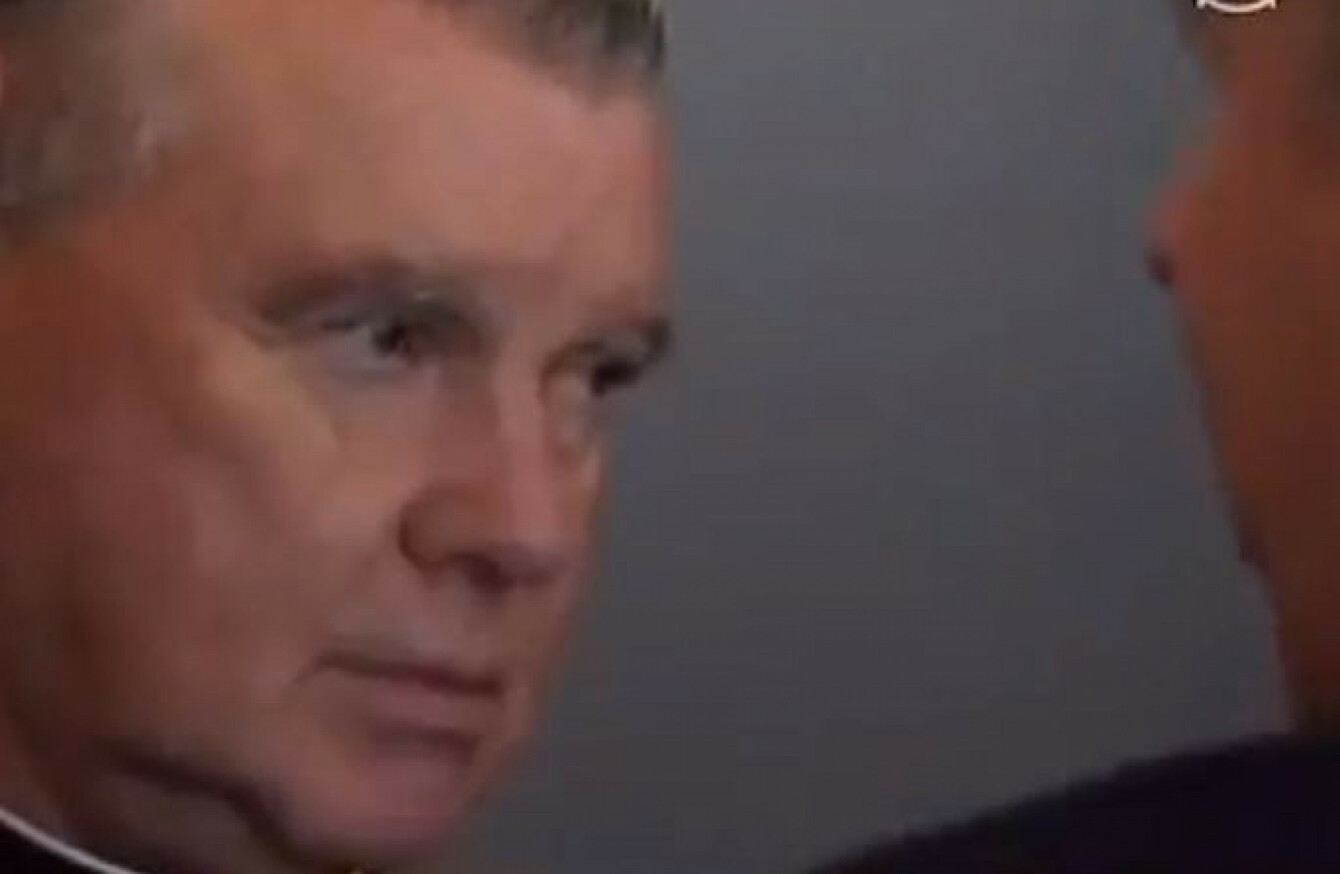 Rev John O'Reilly
Image: Screengrab via NTD TV
Rev John O'Reilly
Image: Screengrab via NTD TV
AN IRISH-BORN priest of the Legion of Christ religious order has finished serving a four-year sentence for sexually abusing a girl and may have to leave the country within days, his lawyer said today.
Attorney Cristian Murga said the prison system is expected to certify completion of the sentence "within days", which would trigger an earlier government decree giving Reverend John O'Reilly 72 hours to leave Chile.
Murga left open, however, the possibility that O'Reilly could take some unspecified legal action before being expelled.
In 2014, O'Reilly was convicted of sexually abusing a young girl while he was a chaplain at a prestigious school operated by the Legion in Santiago. The court also banned him from any job near children and ordered that his genetic data be added to a registry for abusers.
The Interior Ministry has ruled that O'Reilly would have to leave within 72 hours of finishing his sentence, and Chile's Congress revoked the honorary citizenship it had given him.
He had been working in Chile since the mid-1980s.
Legion of Christ 
O'Reilly's downfall is further evidence that the problems in the Mexican-based Legion of Christ did not end with its founder. The late Reverend Marcial Maciel was found to have been a serial paedophile who fathered at least three children with two women.
While O'Reilly was convicted by Chile's courts, his canonical case has languished in the Vatican. Victims have cited it as evidence of how the Chilean Church discredited victims in favour of clerics for years.
Meanwhile, an attorney for a victim today said that someone had tried to bribe a witness to change the testimony in an attempt to avoid O'Reilly's expulsion. Lawyer Jose Ignacio Escobar said it wasn't clear who had made the offer, which was audiotaped.
Comments are closed due to ongoing legal proceedings.