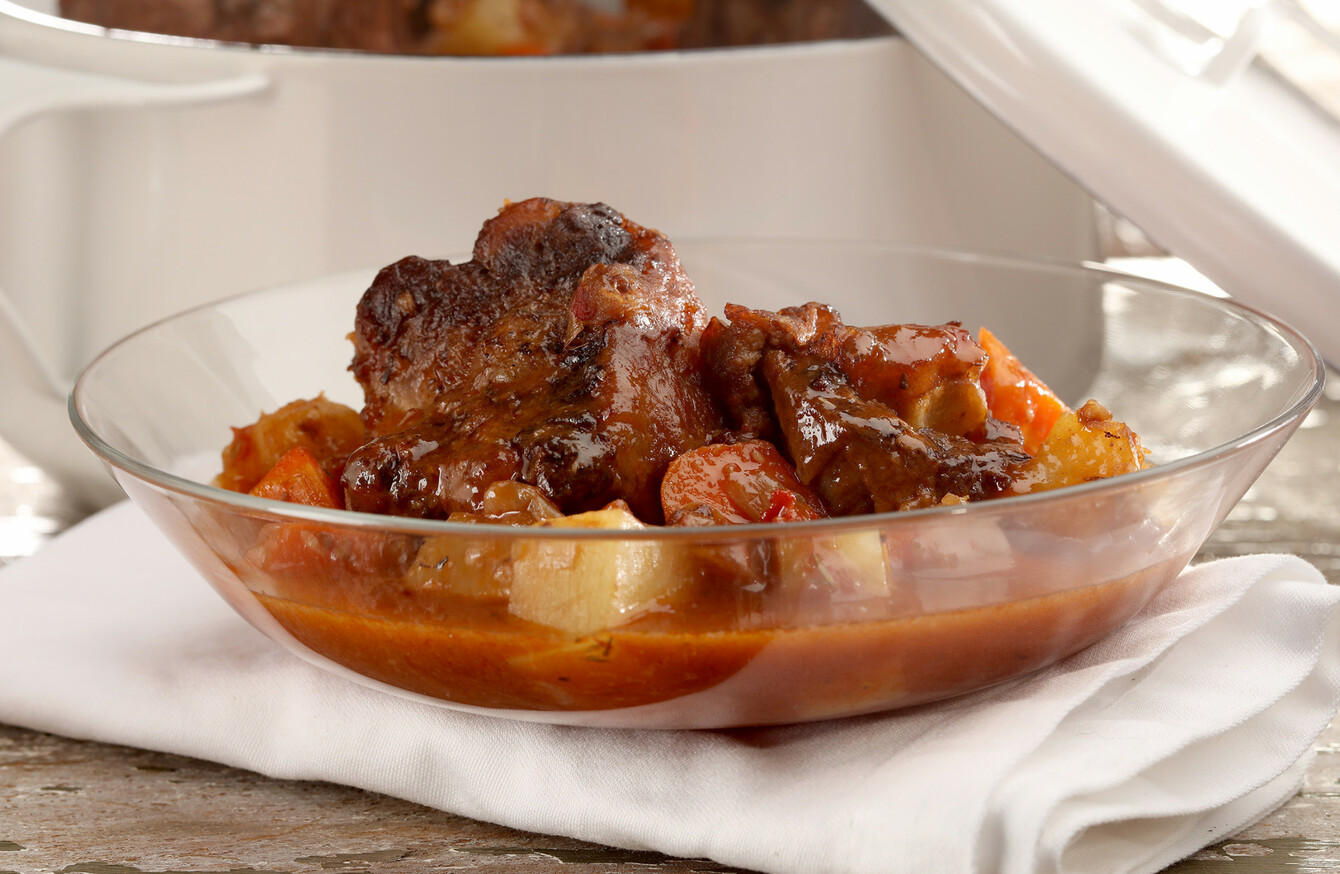 Image: TNS/ABACA/ PA Images
Image: TNS/ABACA/ PA Images
TRADITIONAL IRISH STEW has been named as one of the top food experiences in the world by the Lonely Planet.
The dish ranks at 47th in international travel guide's new 'Ultimate Eatlist', which lists the top 500 culinary experiences globally.
Despite its love/hate reputation among Irish people, Irish stew is described in its entry as "the definition of warming, hearty and filling".
The guide says: "You can season the stew with salt but the flavour is best enhanced by eating it in one of those pubs, with one of those pints of Guinness, and friends.
"Many cultures locate the romance of food in hours of preparation and myriad ingredients; for the Irish, the romance is in the eating and whatever happens around it."
It also singled out The Brazen Head on Merchants Quay in Dublin as a place where stew can be enjoyed with an "inky-black pint of Guinness".
Stew wasn't the only Irish dish to make the list, with black pudding ranked at 458th and barmbrack featuring at 496th.
The top 10 ranked experiences on the list are:
Pintxos in San Sebastián, Spain
Curry laksa in Kuala Lumpur, Malaysia
Sushi in Tokyo, Japan
Beef brisket in Texas, USA
Som tum in Bangkok, Thailand
Smørrebrød in Copenhagen, Denmark
Crayfish in Kaikoura, New Zealand
Bibimbap in Seoul, South Korea
Pizza margherita in Naples, Italy
Dim sum in Hong Kong