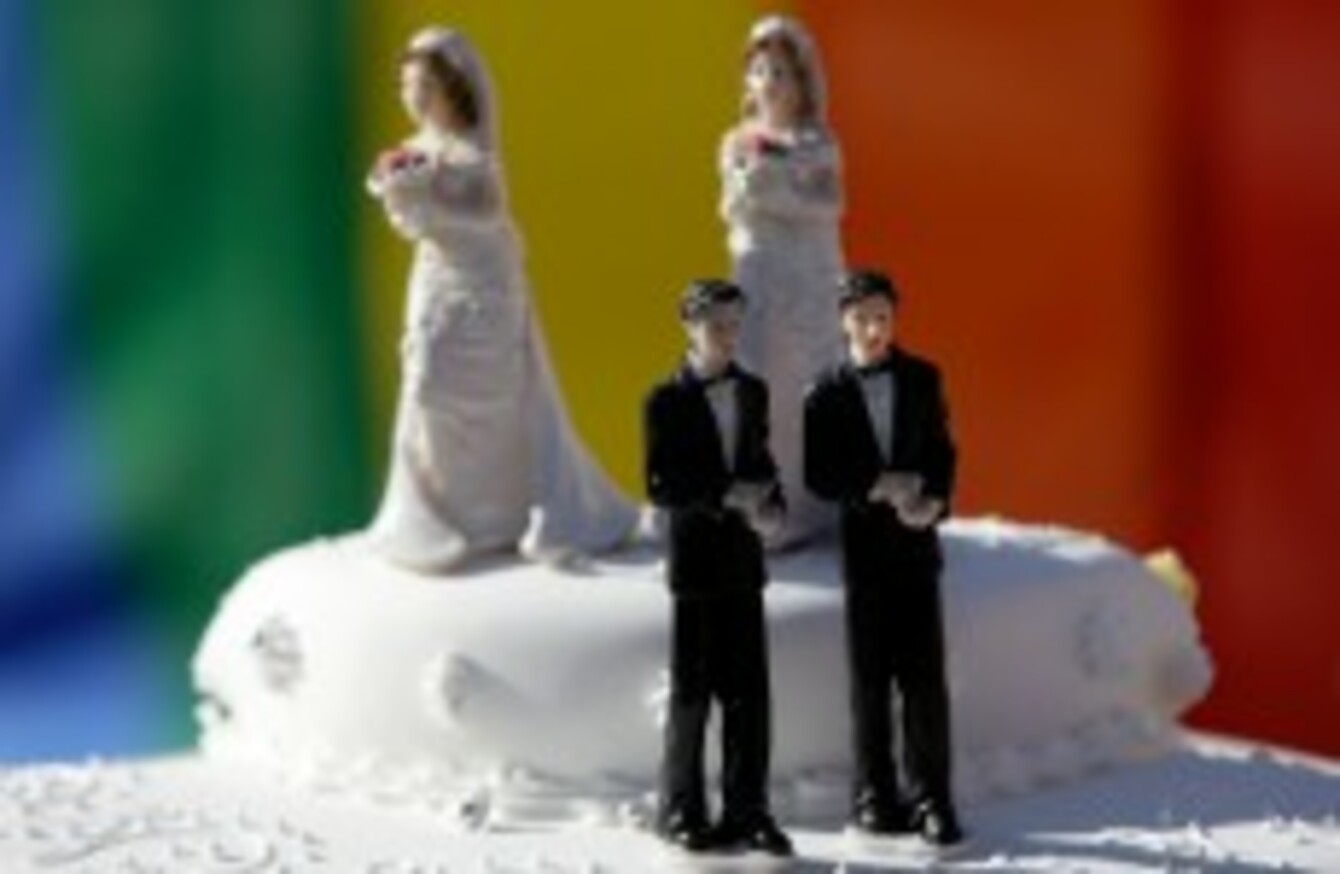 Image: Armando Franca/AP/Press Association Images
Image: Armando Franca/AP/Press Association Images
A NEW POLL has found that 66 per cent of Irish adults believe that same-sex marriage with all legal entitlements should be legislated for.
The Behaviour and Attitudes poll in the Sunday Times shows strong support for gay marriage among the 971 people who were surveyed earlier this month over a two-week period.
The poll found that 26 per cent of those surveyed believed that the current legislation on same-sex marriage should remains as it currently stands where gay couples can only enter a civil partnership.
Eight per cent said they did not know or had no opinion on the matter.
Support for gay marriage was slightly stronger amongst women than men while more men than women are against legalisation providing for full same-sex marriage.
The poll showed support for gay marriage is higher in urban areas than in rural communities.
A number of local councils have recently passed motions supporting a change in legislation to implement gay marriage in Ireland, while the Tánaiste Eamon Gilmore has described it as the "civil rights issue of this generation".
A number of government ministers have supported his stance but the Taoiseach has so far failed to express an opinion on the matter, saying it is a matter for the constitutional convention which has been delayed.