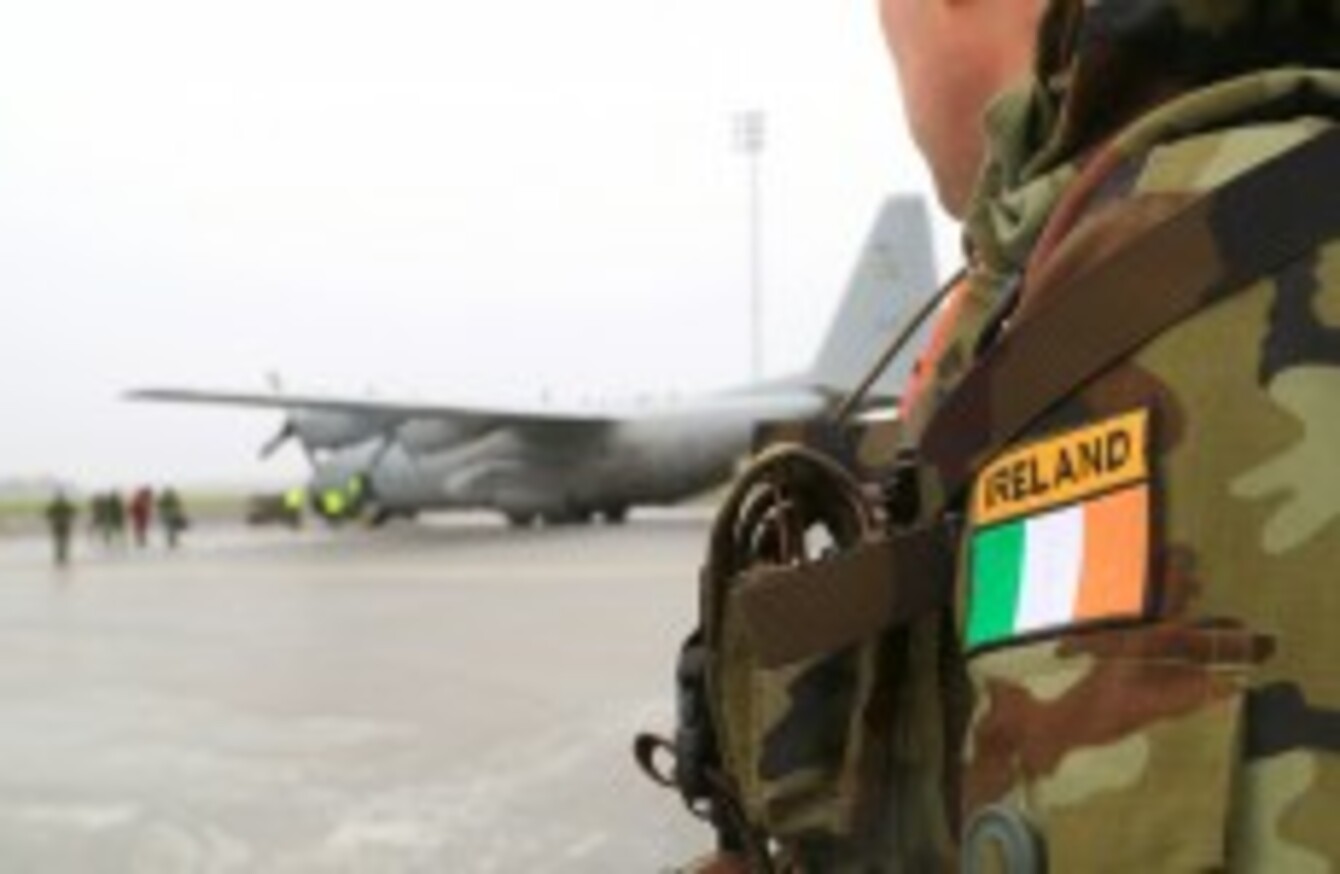 Image: Photocall Ireland/Defences Forces
Image: Photocall Ireland/Defences Forces
IRISH TROOPS BASED in Afghanistan will be coming home at the end of this year, but future participation in the NATO-led force has yet to be decided.
Seven troops are currently based in the Kabul headquarters of the International Security Assistance Force.
Their non-combat roles are in the areas of planning and administration.
In 2011, the former Minister for Justice Alan Shatter said that two Irish soldiers worked in with Counter Improvised Explosives Device unit – one acting as a technical adviser, and another providing analysis on improvised explosive devices.
The cost of this deployment was placed at €320,000 per year.
In response to questions from Sinn Féin TD Pádraig Mac Lochlainn, Minister for Defence Simon Coveney said:
The overall drawdown of ISAF personnel is currently underway and the withdrawal of the Defence Forces personnel will be coordinated in this context.
"Irish personnel will complete their service with the mission in December 2014."
Speaking to TheJournal.ie, Mac Louhlainn raised concerns over Ireland's past and any future involvement in the country.
"Sinn Féin support and are very proud of the role that Irish troops have in player in peacekeepeing," he said, "but the concern we have is that increasingly our troops are involved in operations that seem to be aligned to NATO objectives, and that they take part in EU Battle Group exercises."
This drift could impact on our neutrality. We're seen as an honest broker in conflict resolution.
A decision is yet to be made on whether the Defence Forces will take part in the training of the Afghan National Security Forces
"The question of Ireland contributing to the follow on mission in Afghanistan is currently being considered in the context of what other contributing countries are planning," Coveney noted.
The Defence Forces have taken part in the UN-mandated mission since 5 July 2002.
A United Nations report revealed on Wednesday that opium poppy cultivation in Afghanistan reached a record high this year, highlighting the failure of the multi-billion-dollar US-led campaign to crack down on the lucrative crop.
With NATO troops withdrawing from Afghanistan, fears are rising that worsening instability could trigger further growth in opium cultivation as Afghan security forces struggle to push back the resurgent Taliban.
British troops withdrew fully from the country in October.
Originally published 7.30am