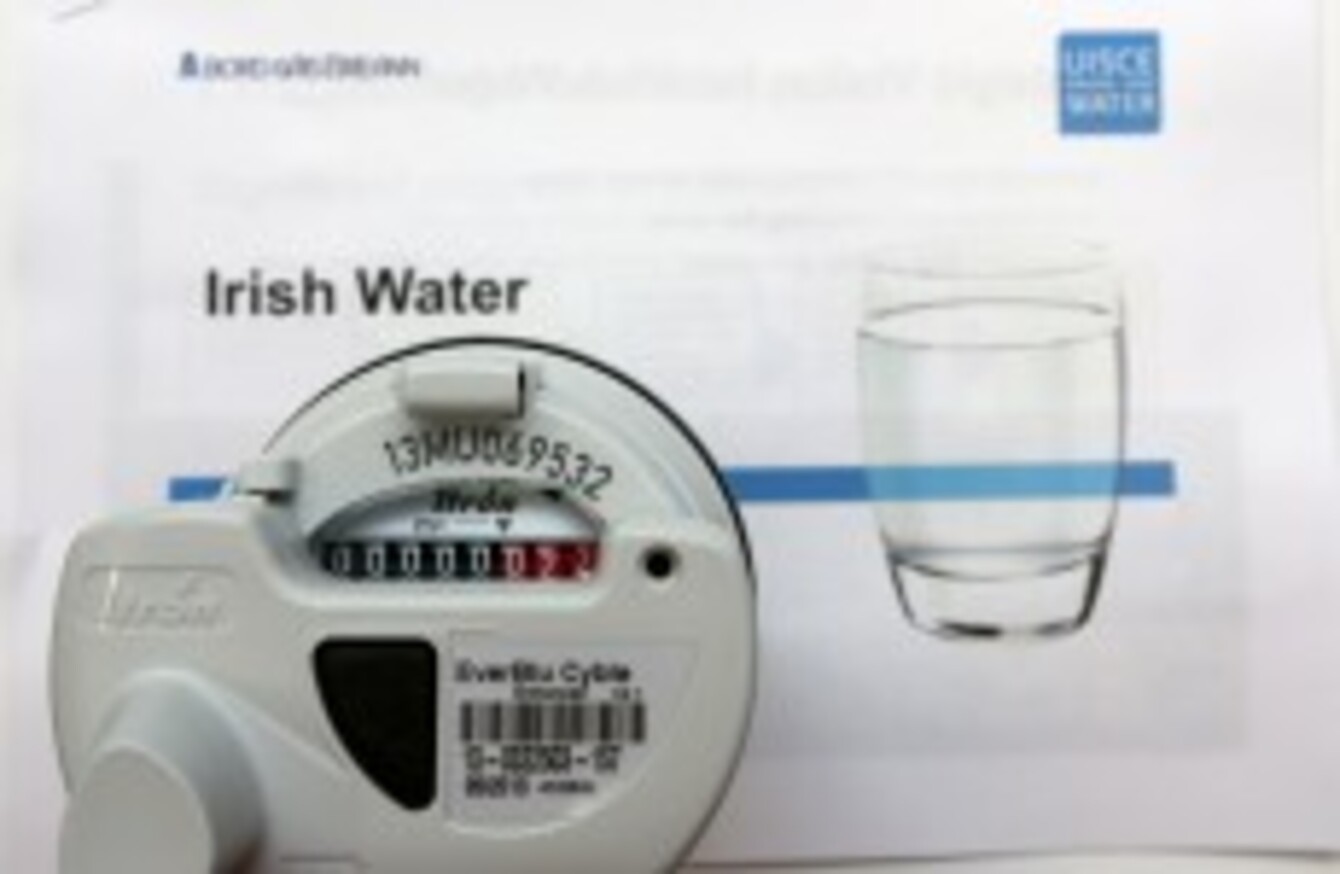 NOT THAT IT needs any introduction, but Irish Water was recently named as Ireland's least favourite company.
The utility is about to finish sending out its second round of bills as part of the State's water charges regime and, unsurprisingly, they take a lot of calls.
Irish Water says that, in the three months to the end of June, they averaged about 7,000 calls per day at their 24/7 centre in Curraheen outside Cork City.
The contact centre deals with customers phoning, emailing and tweeting about bills and leaks, but does such a job require having a thick skin?
"I don't think so, the training is really good," says Brad O'Donoghue who works for Abtran, the company handling Irish Water's customer service.
"You're prepared for everything that's going to be set out on front of you, people are pretty prepared before they go on the floor."
The supervisor is passed calls from customers who haven't been happy with how their call was originally dealt with.
He's one of 550 people who take calls at the site and he's adamant that the job isn't much different to working at any other call centre.
He says he's never felt intimidated while speaking to someone on the phone.
"It's a new utility, there's always going to be issues that we encounter and we're trying to make it as easy as possible for these people, there will always be teething problems. I've been on different accounts and it's the same stuff all the way through, it's business as usual."
Asked whether he openly tells people he works for Irish Water, O'Donoghue is adamant.
"Absolutely, I wear my badge with pride I don't have any problem with it."
Property tax
Abtran handle customer service for other clients and also took the calls during another controversial charge back in 2009, the Local Property Tax.
Ahead of the recent second round of Irish Water billing, Abtran took on 350 more temporary staff over the course of eight weeks. They typically see four people going for each position.
The call centre deals with queries about bills, leaks and water meters. There's a specific section for local councillors to call in if they've been contacted by constituents.
The company says that, as is normal in the call centre industry, there's a "a lot" of monitoring of staff. COO Pat Ryan says that this is more about how staff resolve problems rather than the average time they spend on a call.
The company says that the staff hired to take calls for the controversial semi-State weren't given any extra training..
Ryan says that the number of people who call up to give out about Irish Water is 'negligible'.
"All of our supervisors will ensure that if somebody's struggling and they need support, then that support is there. If somebody comes off a particularly difficult call they'll be given time to sit down and have a cup of tea. There's nothing different really from other utilities. "
Another company supervisor, Shane Bowles, says that they only experience a "small number" of people who are aggressive on the phone.
"You're going to get a small percentage of people who engage aggressively, but I think we've found after the two years that most of the people are calling because they want help."