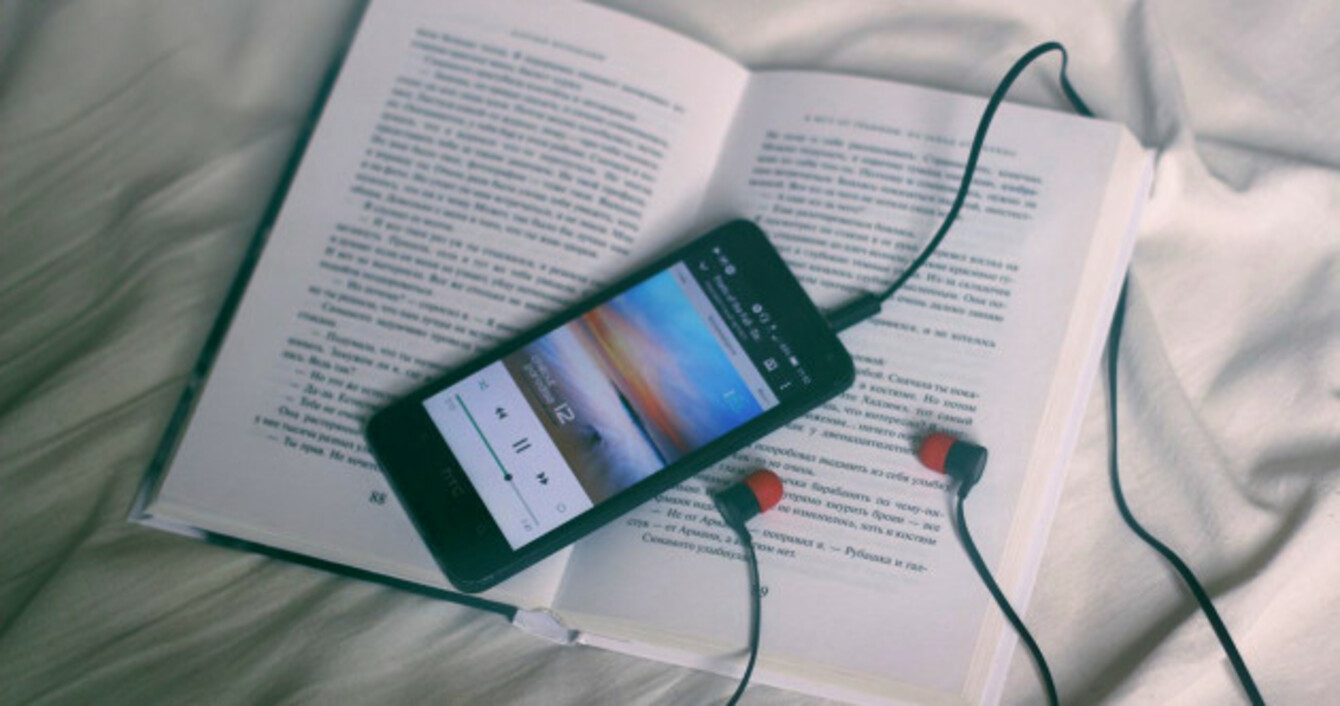 AS THE SUMMER holidays approach, it's the perfect time to get your head out of your phone and pick up a book instead. But with so many distractions at hand, it can be hard to find the right book to keep you invested.
That's why we've asked some of Ireland's best writers to recommend their favourite summer reads, the books that they return to again and again.
Sheila O'Flanagan
One of my favourite beach reads is Princess Daisy by Judith Krantz. Published in 1980, it was a glitzy blockbuster and I'd never read anything like it before. I was utterly enchanted by the story of Daisy, the daughter of a wealthy Russian polo player and his American wife.
The sprawling saga simply gallops along as it covers the ill-fated romance between Daisy's parents, the tragic actions that open a schism in the family, and Daisy's life in America after she's lost her family fortune and has to go out to work. Daisy is an engaging heroine and the book – packed with Russian aristocrats and wealthy Americans – was a dose of impossible glamour back in the pre-Instagram days.
Sheila O'Flanagan is the author of many bestselling novels including The Hideaway, What Happened That Night and The Missing Wife. Her new book, Her Husband's Mistake, is available here.
Shane Dunphy
I love the Jesse Stone series by the great don of American crime fiction, Robert B Parker, and I re-read it most summers while on holiday. Jesse Stone is sheriff of a small Massachusetts seaside community.  Recently separated from his wife, he's a functioning alcoholic, as much mourning his shattered marriage as he is the shattered knee that cost him a promising baseball career. Stone is sardonic, a bit depressive, a loner, but for all that beautifully drawn and deeply human.
The books are formulaic and suffer from a lot of the cliches Parker slipped into towards the end of his career (Stone spends a lot of time thinking about 'what a man should do'), but I love them dearly and never tire of them. Start with the first novel, Night Passage, and you'll be hooked within two chapters.
Shane Dunphy is the author of 9 non-fiction books. As SA Dunphy, he writes the bestselling Dunnigan series of crime novels. His latest novel, If She Returned, is available here.
Sinéad Gleeson
I'm looking forward to going back to not one book, but three: Edna O'Brien's The Country Girls trilogy. It was this year's One City One Book, a choice, I think, that reflects how important these novels were. Originally published in the 1960s, they caused outrage for their frank engagement with relationships and sexuality, depicting women in a way that didn't chime with the idea of the mammy in the house.  Charlie Haughey – Minister for Justice at the time – called the book "filth and should not be allowed inside any decent home."
O'Brien opened up what Irish writers – particularly women – could write about. The books are also a brilliant examination of friendship, and when I first read them as a teenager, I wanted to hang out with Baba and Cáit. It's a credit to O'Brien's storytelling that this charming but important book is still so widely read.
Sinéad Gleeson is a writer, editor and freelance broadcaster. Her debut collection of essays, Constellations: Reflections from Life, is available here.
Jo Spain
Watching Game of Thrones recently put me in mind of my late teens/early twenties when I always stuck the same book – The Lord of the Rings – in my suitcase. Obsession does tend to mark us Tolkien fans, but the logic went beyond my love of the one true ring. My holidays these days involve bringing a Kindle. Holidays back then involved real books and LOTR is roughly 1000 pages.
Weight aside, there is something comforting about the total escapism in Tolkien. If you found LOTR in your teens there is a lovely, nostalgic feel to re-reading it. Might be time to dig out my well-thumbed copy again!
Jo Spain is the author of the bestselling DCI Tom Reynolds series and creator and co-writer of the critically acclaimed RTÉ TV crime series Taken Down. Her latest novel, Dirty Little Secrets, is available here.
Ian Maleney
There's not many books I re-read purely for pleasure. The one that fits the bill here I think might be James Salter's A Sport and a Pastime, a book both light and deep, intensely beautiful while remaining dark and unsettling. Set in the small towns of rural France in the early 1960s, it's the story of an American at a loose end, his friend Philip, and Philip's affair with a young French woman, Anne-Marie.
Salter's writing marks no division between the lyrical and the graphic; rather, it distils such distinctions into a compelling voice – erotic, languorous, anxious, detailed, ambivalent. It's a short book, but a profound one too; a perfect, fleeting escape.
Ian Maleney is a writer and music critic. His first collection of essays, Minor Monuments, is available here.
#Open journalism No news is bad news Support The Journal

Your contributions will help us continue to deliver the stories that are important to you

Support us now
Lynn Ruane
When I think of summer reads I think breezy and light, but my book collection doesn't shout summer at me. I have recently been reacquainted with a book I read almost twelve years ago. Melinda Ferguson's memoir Smacked is one of the first encounters I had with a woman writer sharing the shame she felt, while also pulling back the curtain on addiction, motherhood and self-destruction.
I was blown away the brutal honesty of the book. I find honesty about the deepest parts of us to be beautifully healing. It isn't a light read but it is a must read.
Lynn Ruane is an independent senator and author of People Like Me (Gill Books, €12.99), which won non-fiction book of the year at the 2018 Irish Book Awards and is available here.
Philip Doherty
One writer I return to is Bukowski, in particular his book Factotum; a low-life odyssey through crappy jobs and squalid rooms in war-time America. Simple lines are stroked with a reckless beauty. Bukowski experienced the gutter and made the darkness shimmer with a different sort of light.
The smell of stale beer soars over the fruity notes of high society wines in a period novel.  The wild women are unbridled with passion and life. The grubby flats are pocket operas where songs rage from the heart… the low-life becomes poetry. Reading the pleasures of the damned sinking to the bottom of a shitty sewer from a sanitised world feels taboo.
Currents of guilt-ridden pleasure race inside me. But I find solace in the guilt; possibly the last traces of Catholicism whispering goodbye. Maybe not a light summer read, but a good summer read.
Philip Doherty is a writer/ director from Cavan. He is currently working on a large scale off-site theatre production in the heart of Connemara, which will be presented by Fíbín at the end of the summer.