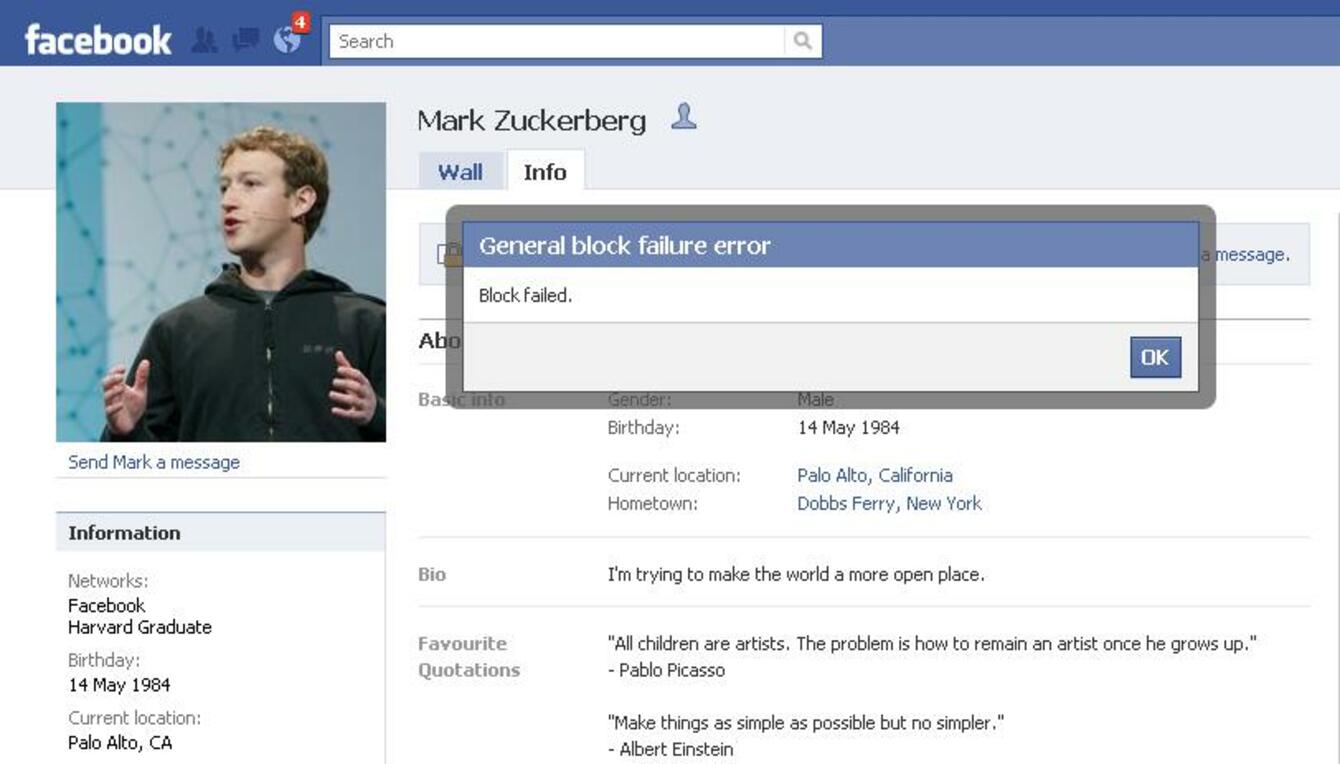 MARK ZUCKERBERG has made it even easier for people to know where you are at all times with Facebook Places.
But what if you didn't want anything to do with Zuckerberg? Well, if you thought about blocking his profile to make a privacy point, think again.
The online campaign blockzuck.com says that the site has changed its settings so that it is impossible to block Zuckerberg.
On his profile page, as with any other Facebook user, is a link marked Report/Block this person. Click on this, and a message asks you to distinguish which action you'd like to follow: block or report. Click on block, and an error message appears, saying "Block failed".
Incidentally, Zuckerberg also appears to be the only person on Facebook who can't be added as a friend. He'd have to add you first.