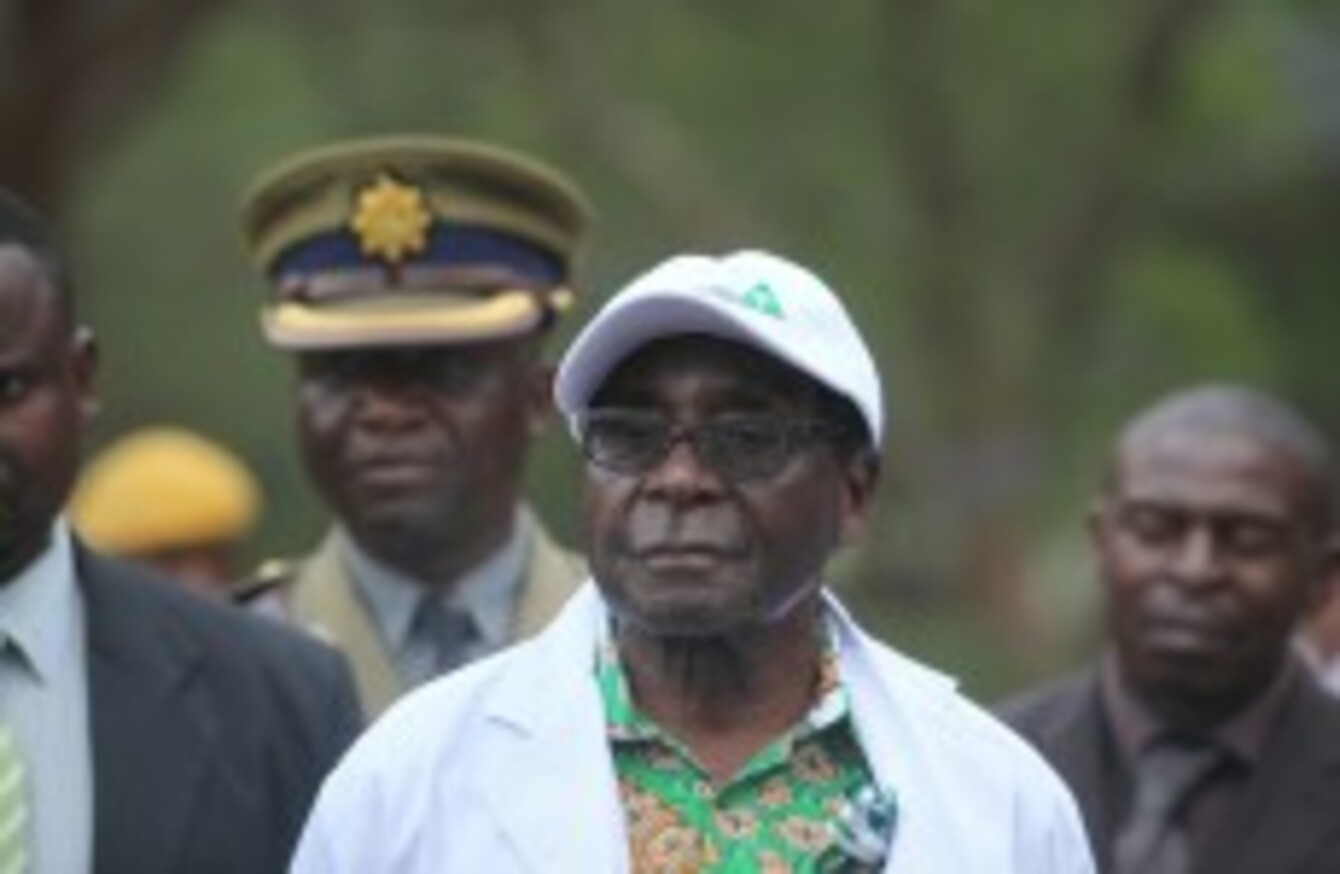 Mugabe pictured in December
Image: Tsvangirayi Mukwazhi/AP/Press Association Images
Mugabe pictured in December
Image: Tsvangirayi Mukwazhi/AP/Press Association Images
THERE IS GROWING speculation that Zimbabwe's longtime ruler Robert Mugabe may be fighting for his life, amid reports he may have agreed to hand over power.
A cabinet meeting scheduled for today has been cancelled by the government.
The 88-year-old leader, who is thought to be suffering from prostate cancer, is in Singapore undergoing "intensive treatment" according to the Zimbabwe Mail.
The paper reports that Mugabe is battling for his life and family members chartered a private jet to be with him over the weekend.
Officially Mugabe is in Singapore to finalise university arrangements for his daughter Bona. However, media sources have raised question over whether it would be necessary for Mugabe to personally oversee her study plans.
The Daily Telegraph reported over the weekend that Mugabe had agreed to hand over power to his defence minister Emmerson Mnangagwa. Mnangagwa is a feared former spy chief nicknamed 'The Crocodile.'
A spokesman for the opposition Movement for Democratic Change youth assembly said Mugabe's absence was causing "great uncertainty".
"Zimbabweans need to know what is happening with their president," he told The Standard.