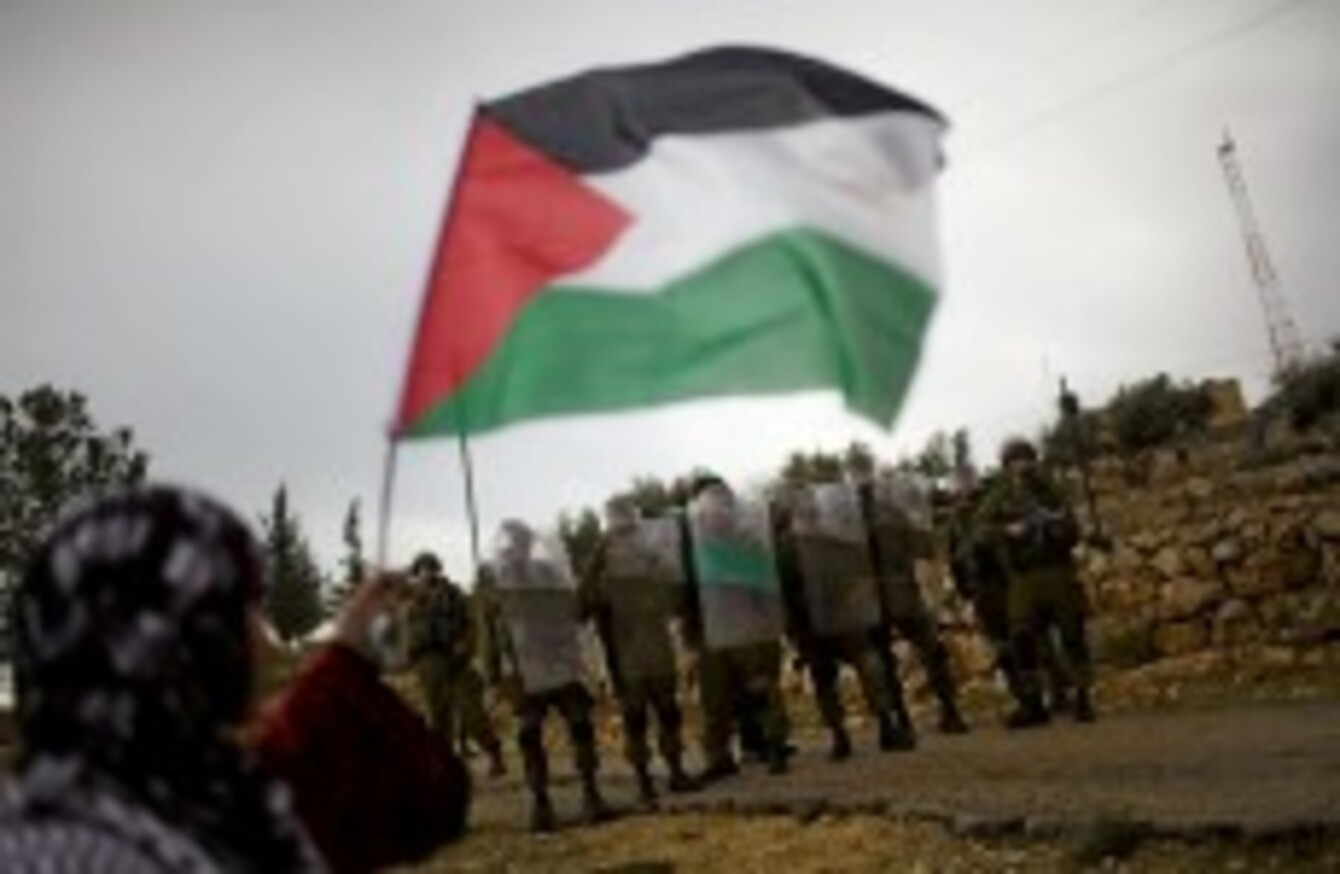 Image: Bernat Armangue/AP
Image: Bernat Armangue/AP
THE ISRAELI GOVERNMENT has accused Ireland of a long-time "bias" in the Middle East after it upgraded the status of the Palestinian delegation to Ireland to that of a 'mission' – making its head the equivalent of an ambassador.
The upgrade – detailed in the Jerusalem Post – means the head of the delegation, Dr Hikmat Ajjuri, is entitled to claim the title of "ambassador-head of mission", and can present credentials to President McAleese as with any other diplomat of a similar rank.
Though the change of status fell short of earlier reports that Ireland was to offer official recognition of Palestine as a state, the move was still slammed by Israel's foreign ministry.
Its spokesman, Yigal Palmor, said Israel regretted the decision but saw it as "no surprise".
"It is in line with Ireland's longtime biased policy in the Middle East," he said.
The Irish Times adds the response of another foreign ministry official, who said that Ireland had long been "the most anti-Israel member state of the European Union", and continued:
Foreign minister Martin was probably eager to push this through given the likelihood that there will soon be a change of government in Ireland.
The move is expected to trigger similar moves on the party of other EU nations, and came a day after a number of South American states – including Brazil and Argentina – in recognising Palestine as a state.
Haaretz adds that Israel had recently urged its envoys to begin "urgent" diplomatic activity in order to prevent any change to the status afforded Palestinian diplomats by other nations.
AFP reports, however, that the move was hailed by the Palestinians as "excellent progress", with foreign minister Riyad al-Malki saying the move would bolster European support for a resumption of the Israeli-Palestinian peace talks which collapsed last year.
The decision by Ireland comes while we remain without an official Minister for Foreign Affairs.