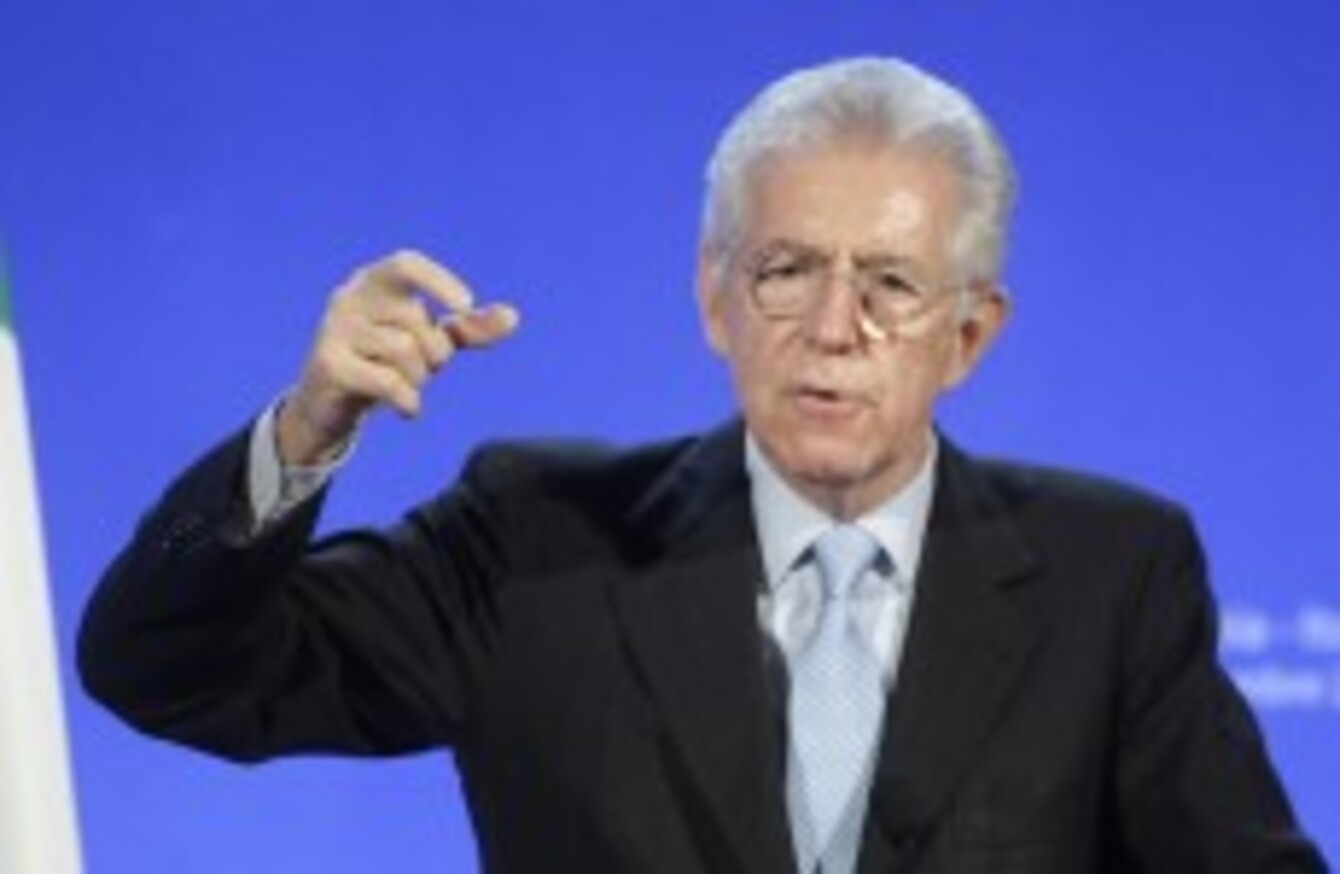 Image: Michel Euler/AP
Image: Michel Euler/AP
THE ITALIAN GOVERNMENT has been pushed closer than ever to requiring emergency funding from the EU and IMF this morning, after two separate bond auctions saw its cost of borrowing rise to unprecedented levels.
The treasury raised €10bn through the auction of two different bonds, but was forced to agree huge interest rates in order to do so – sending the price of borrowing on more long-term borrowing to their highest levels of the euro era.
Most of the cash – some €8bn – was raised through the issue of six-month bonds, on which the treasury was forced to pay 6.504 per cent interest – up from just 3.535 per cent on the last similar auction.
The other €2bn was raised in the sale of bonds maturing in two years' time – which now fetch an all-time record of 7.814 per cent, up from 4.628 per cent the last time similar bonds were sold.
The levels are universally considered unsustainable – and have sent the yield on 10-year bonds, which are sold second-hand elsewhere, up to 7.33 per cent: close to their all-time high set two weeks ago.
The events put further pressure on Italy, which requires low interest rates in order to keep on top of its €1.9 trillion mountain of national debt.