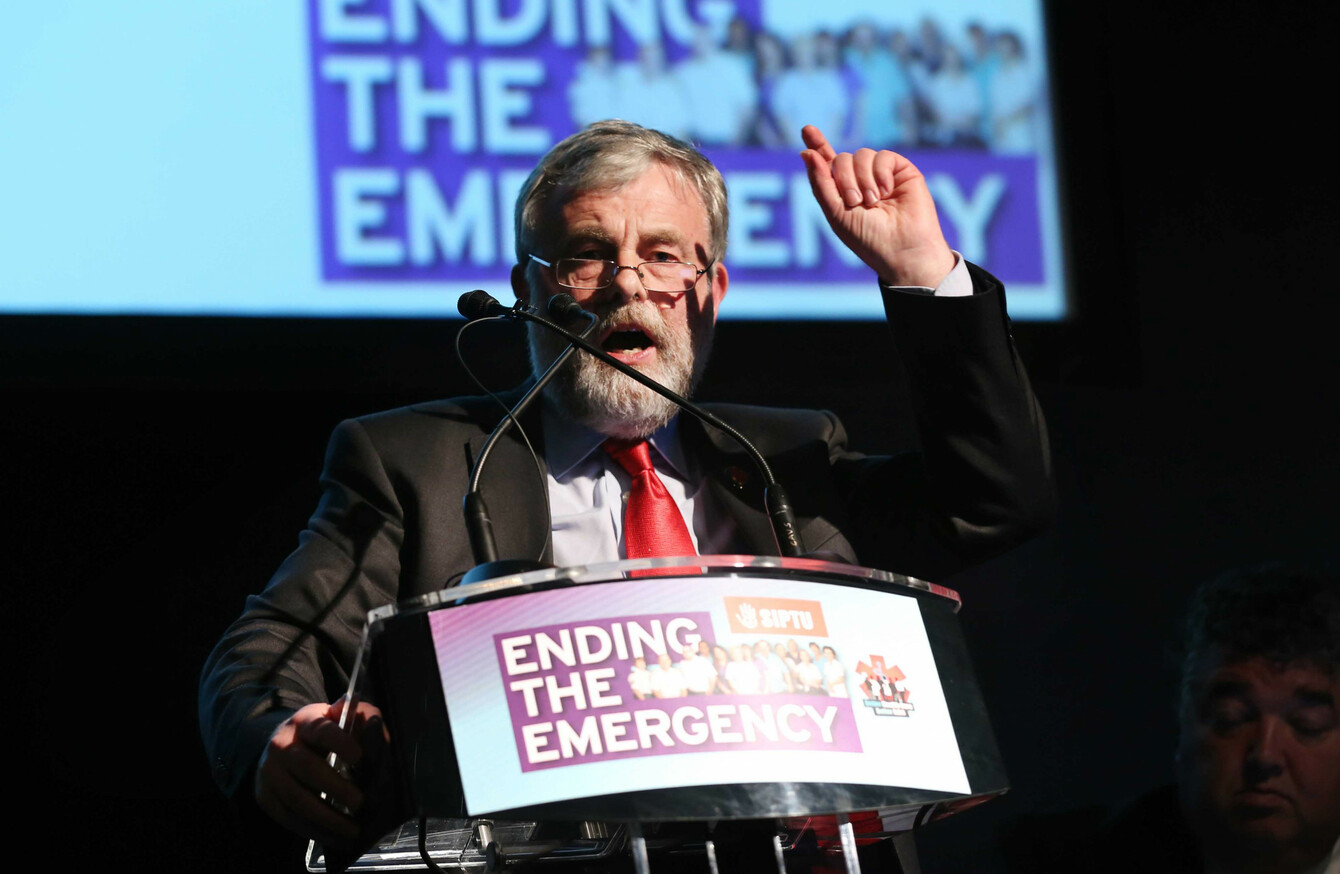 Jack O'Connor stepped down as Siptu President last December.
Image: RollingNews.ie
Jack O'Connor stepped down as Siptu President last December.
Image: RollingNews.ie
THE FORMER HEAD of Siptu, Jack O'Connor, has been put forward as a possible candidate to represent Labour in the next election.
The former Siptu boss would run as a candidate in the Wicklow constituency. His name was submitted ahead of the 5pm deadline yesterday.
His candidacy will be considered by Labour's organisation committee, who will then make a recommendation for him to be put forward for the normal party selection convention.
Before his application, O'Connor told RTÉ's Today with Sean O'Rourke show yesterday that if the party want him to run, that he would.
"Because I see the task of democratic socialists and social democrats, not in terms of 'Will you go into government, or will you not?' and all this talk. I see it in terms of fighting a battle to convince the public… of what we can achieve in the next five years if we invest in our public services."
"At some point, somebody has to have the courage to begin fighting that battle."
After it was questioned why the Labour party was turning to an experienced figure to run for them instead of a more youthful candidate, O'Connor said:
"In America, huge swathes of young people turned to Bernie Sanders, not that I'm Bernie Sanders now by any means. Huge swathes of people turned to Jeremy Corbyn, who's 69 years of age, so I don't think people should be written off just because they're 60 years of age."
O'Connor has been at the forefront of industrial relations disputes for decades, involved in organising strikes, negotiating in pay disputes, and sometimes weighing in on political issues.
He's been a member of the union since 16; he says that his whole project since then has been "a political project".
"People often ask me how did I develop my political outlook – and I don't really know. But I do remember being absolutely captivated by Brendan Corish's election manifesto in 1969."
Corish was the leader of the Labour Party during the '60s and '70s. He served as Tánaiste under Liam Cosgrave's government from 1973 to 1977, during which he was also  Minister for Health and Minister for Social Welfare.
"It was a very far-seeing manifesto, and I remember being bitterly disappointed when it didn't succeed. I was 12 then."