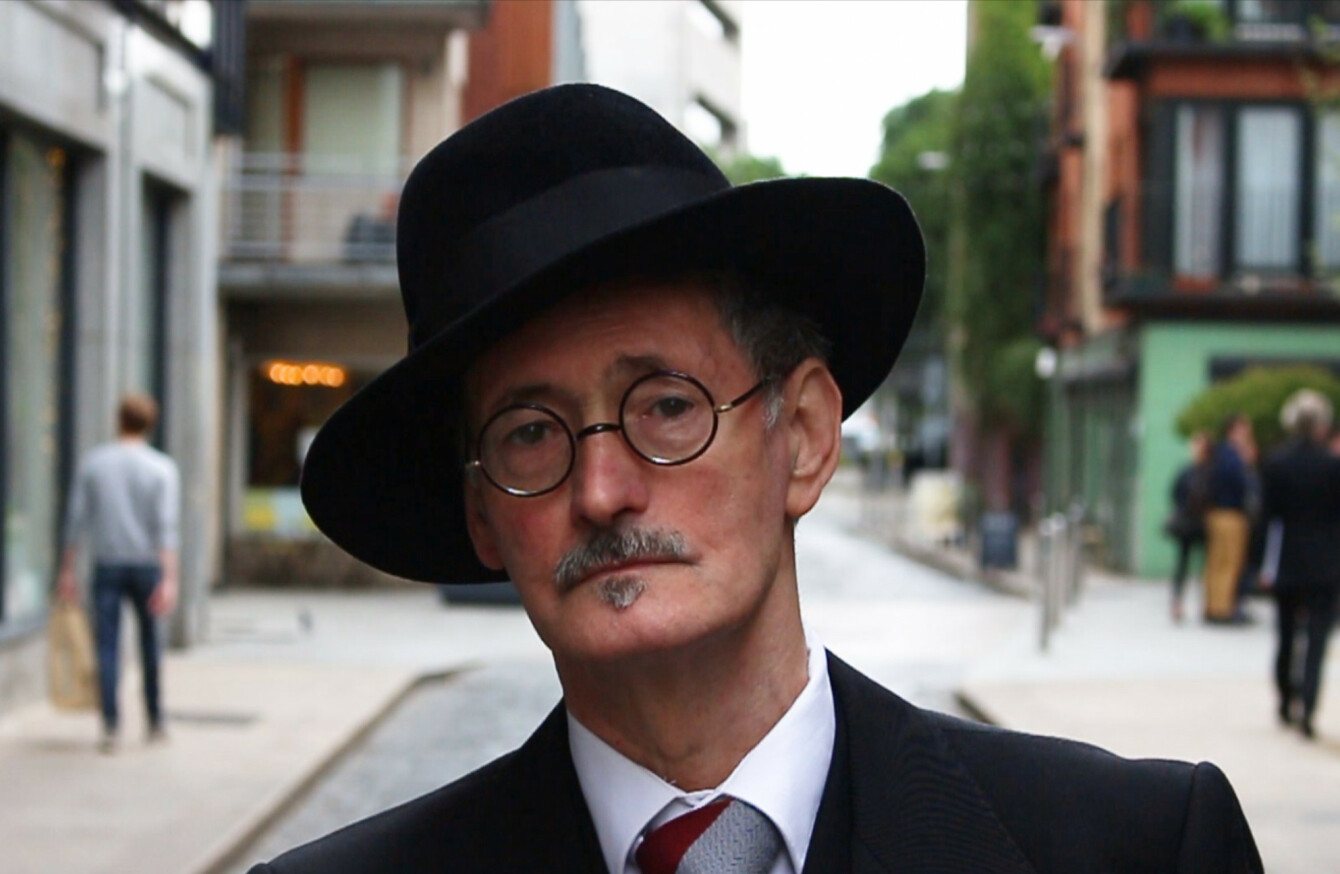 Source: TheJournal.ie/YouTube
JOHN SHEVLIN RECEIVED an unusual request from a neighbour a few years ago.
The manager of the James Joyce Centre – across the road from ShevLin's home on North Great George's Street in Dublin city centre – had spotted him coming and going over the years, and noticed his incredible likeness to the author himself.
A request to appear at one event in full 1920s costume has led to a side-job for Shevlin as the centre's resident Joyce lookalike.
He takes the role seriously, and has a carefully selected range of props – a vintage pair of glasses (with prescription lens made without modern methods by his optometrist, Donal McNally of Optica), an antique cane carefully adjusted to be the correct length for his height, and a bar of lemon-scented soap from Sweny's, as featured in Ulysses.
To top it all off is a handmade Panama hat, made by ShevLin himself in his day-job as a milliner where he keeps a family tradition of hat making alive since his late father first opened a shop in Malahide back in 1960.
Based from a studio in Temple Bar, he specialises in Panama hats made using traditional Ecuadorian straw (despite the name, they don't originally come from Panama).
President Michael D Higgins, a fan of Panama hats, has received several from Shevlin over the years, and was most recently spotted wearing one in Cuba last year.
We spoke to ShevLin ahead of Bloomsday, his busiest time of the year.
Watch the video above for our full report.