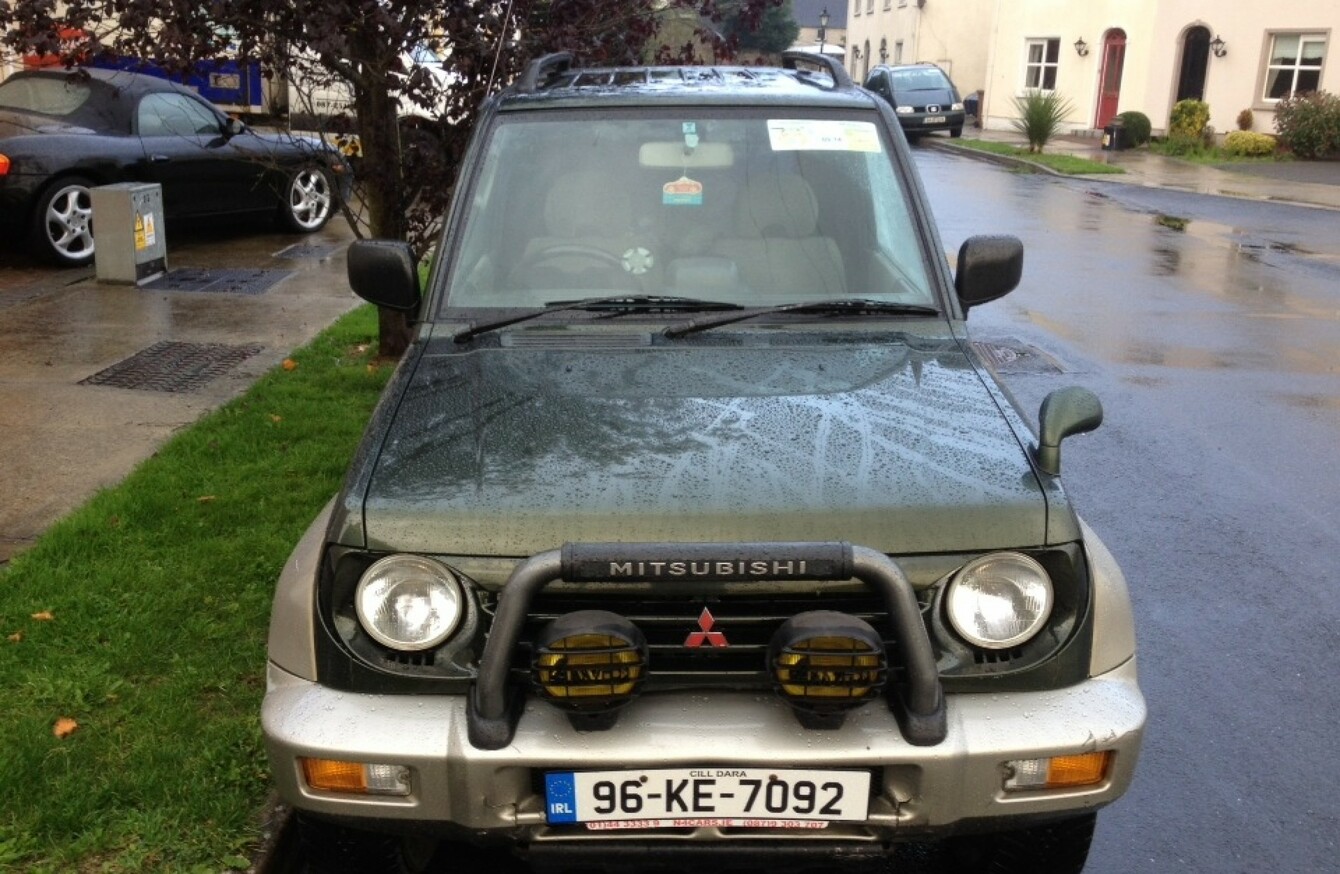 The stolen jeep.
Image: Justin Kavanagh via Facebook
The stolen jeep.
Image: Justin Kavanagh via Facebook
A MAN HAS asked for the public's help in locating his mother's jeep which was stolen from outside her home two weeks ago.
Justin Kavanagh issued a public appeal on Facebook two weeks ago for help in locating his mother's stolen jeep.
It was taken from outside her home in Wolfe Tone Street, Mountmellick, Co, Laois in the early hours of Wednesday morning on 14 September.
Justin's mother suffers from rheumatoid arthritis and he bought the jeep as a gift to enable her to leave the house more frequently.
The jeep has a small 1.1 litre engine and automatic gears. It has a registration of 96 – KE – 7092 and is a dark bottle-green colour.
"Since our Dad died she didn't go out as much as she used to, then our sister passed away in 2012 and she almost stopped going out," Justin said in his post.
The jeep was bought to get her out and about and try cheer her up and now these heartless thugs have taken that away from her.
His Facebook appeal has since been shared about 1,100 times.
Speaking today on RTÉ's Liveline, Justin said that the jeep was taken from outside his mother's house at about 2.4oam Wednesday two weeks ago.
He said that the battery was dead in the jeep, so it wouldn't start.
He said that the thieves had taken the battery from the jeep and replaced it with a different one.
"They actually replaced the batteries in it," he said.
They actually went to the trouble of putting a new battery in it.
He said the thieves were seen on CCTV pushing the jeep away from the house around a corner, onto nearby Manor Street, where they replaced the battery.
"They haven't just taken the jeep, they've taken her bit of independence as well," he said.
A garda spokesperson confirmed to TheJournal.ie that the jeep remains on the stolen vehicle list and no arrests have been made.
Anyone with any information on the missing jeep can contact Mountmellick Garda Station on 057 862 4140.