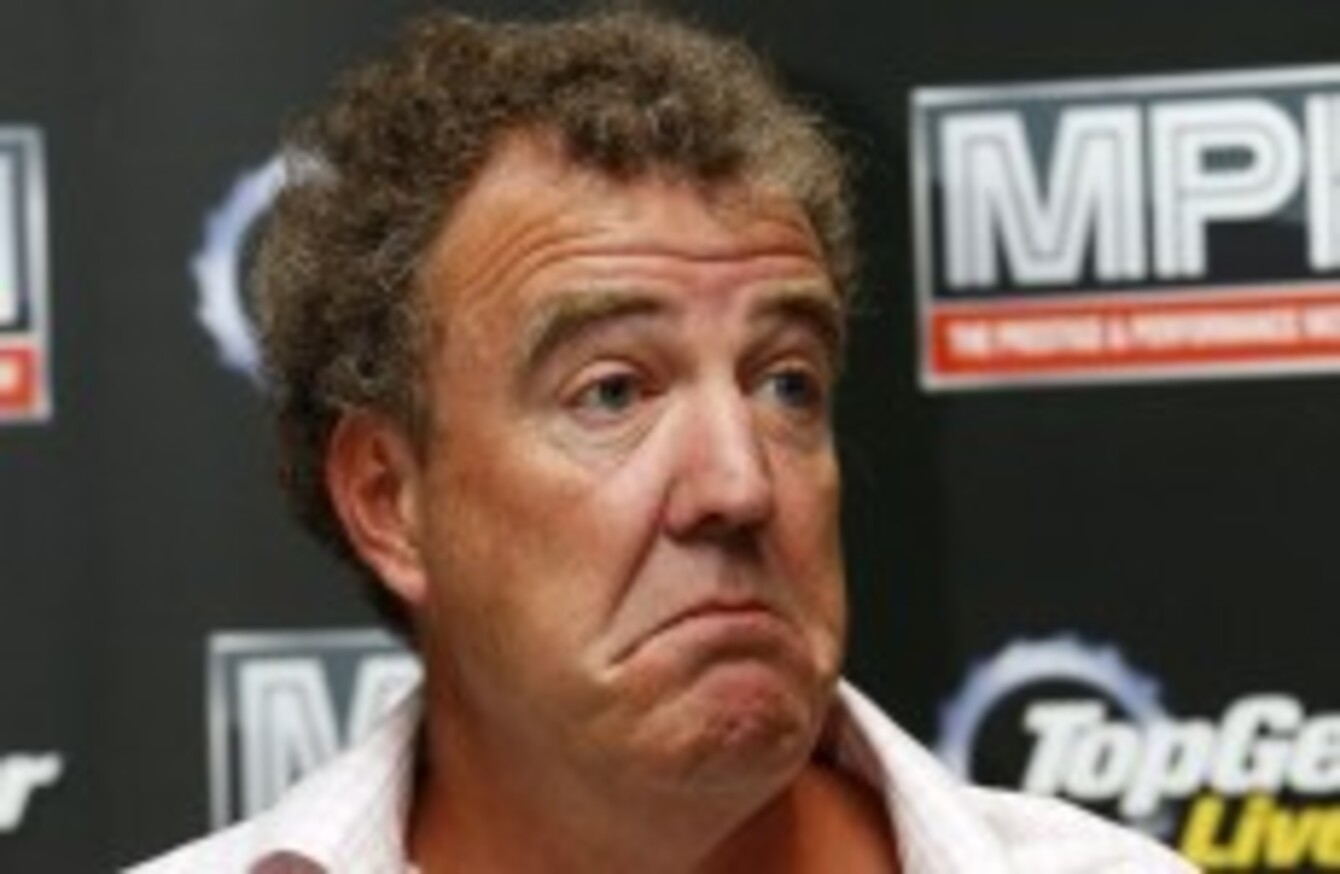 Image: PA Wire/Press Association Images
Image: PA Wire/Press Association Images
Updated 3.30pm
JEREMY CLARKSON HAS many fans – a LOT of them, if a petition to get him back on the screens is anything to go by.
The Top Gear presenter (54) is no stranger to controversy, but the latest round could be the most damaging yet.
He has been suspended from the popular motoring show amid claims of a 'fracas' with an Irish producer. UK news outlets were reporting this morning that the disagreement was over catering food.
So far, more than 739,300 people have signed the petition, which was set up by British political blogger Guido Fawkes.
The petition cheekily says:
Freedom to fracas.
Today, The Independent in London notes that this support is greater than that enjoyed by all UK political parties, combined.
Yesterday, Clarkson joked to reporters that he was "just off to the job centre".
The BBC is investigating the fracas.
While he hasn't released a statement on the situation, Clarkson has joked about what films could replace the scrapped episodes of Top Gear:
He also retweeted this tweet: