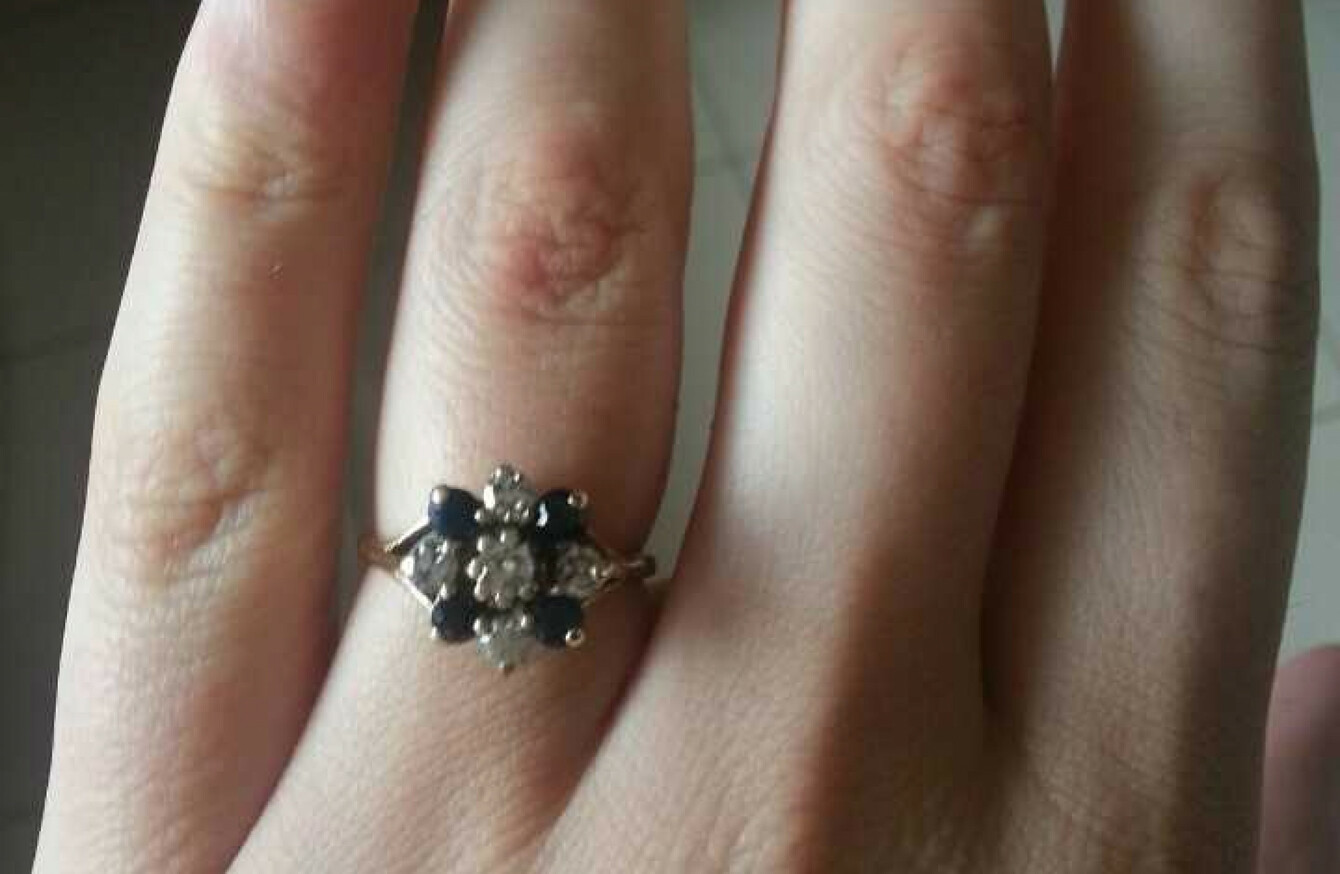 Image: Liveline
Image: Liveline
A WOMAN HAS appealed for information after her late mother's jewellery was robbed from her home in west Dublin on Wednesday night.
Sinead Quinn from Blanchardstown called Liveline on RTÉ Radio 1 to say her house had been robbed and that her mother's jewellery had been taken, along with her late brother-in-law's wedding ring and watch.
Sinead, her fiancé and her sister are all currently living in her dad's house. Their mother died last March, her brother-in-law died the year before.
The family had gone out for a meal in the early evening and returned to the house at around 9pm. They had no inclination that they had been robbed until later that night.
Sinéad explained: "We went out of the house and went for a bite to eat and we came back and nothing seemed out of place. We went off to bed and my sister noticed that some jewellery was missing. She came in and said all my jewellery was gone and then we realised all my mom's jewellery was gone.
"My sister lost her husband two-and-a-half years ago. All her wedding and engagement rings were stolen. All my mam's rings were stolen as well, basically all the heirlooms she wanted to hand down.
We found out later from gardaí that they got in through the kitchen window, they went through everyone's drawers. All they wanted was the jewellery. There was car keys and laptops there but they weren't touched. They knew what they wanted.
Sinead explained to Joe Duffy that her mum worked hard all her life, she only had her jewellery and she'd earmarked it all for members of the family when she was dying.
The family had intended to share it amongst themselves at Christmas time but they felt they were not ready to do so as it was still so close to their mother's death.
The Christmas before her mother died, she got Sinead in Kris Kindle. Her mother had a gold heart locket made, engraved with her name Patti and in it was a photo of her parents.
Sinéad has appealed to members of the public to keep an eye out if they are offered jewellery for sale. Anyone with information is being urged to contact gardaí.