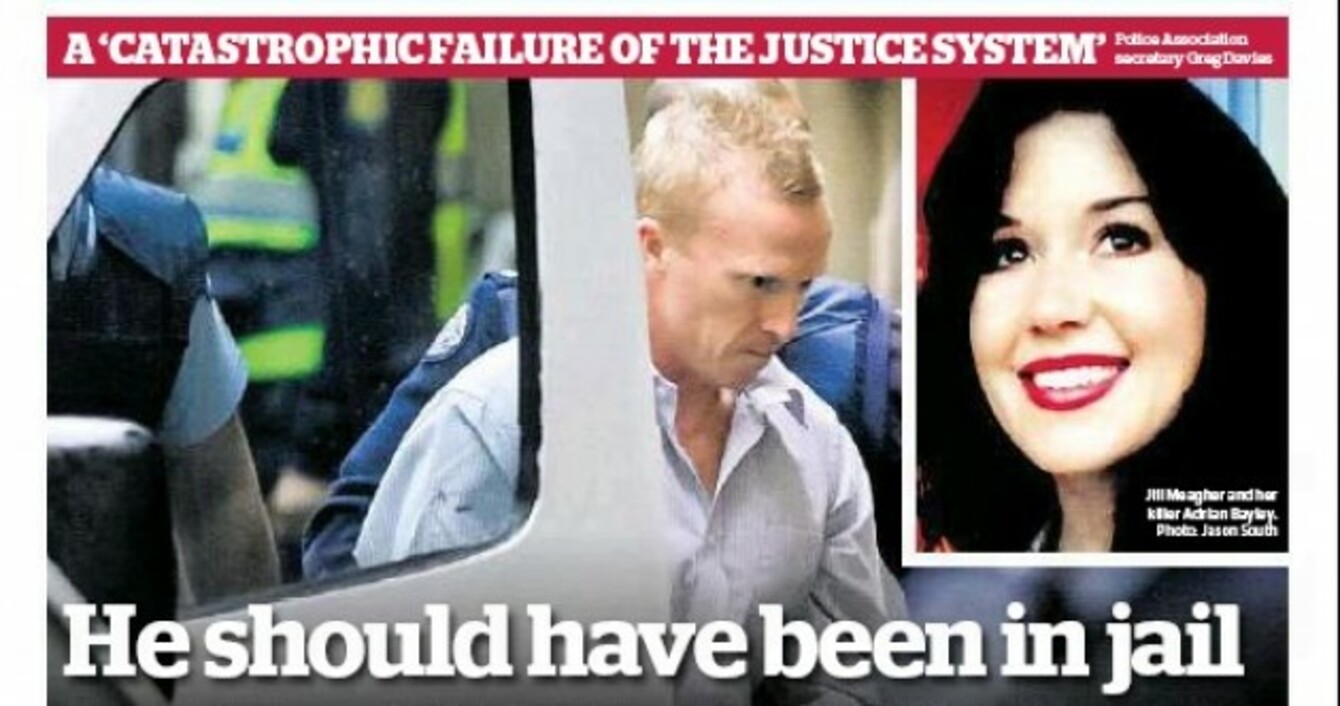 The front page of today's 'The Age' newspaper in Australia
Image: PressDisplay.com
The front page of today's 'The Age' newspaper in Australia
Image: PressDisplay.com
A REVIEW OF the parole laws has been ordered in the Australian state of Victoria.
State Premier Denis Napthine said the case of Jill Meagher was a major reason why the government was determined to conduct a 'root and branch' review of the current system.
It emerged yesterday that the man guilty of raping and murdering the young Louth woman in Melbourne last September was on parole when he carried out the brutal attack, and had a long history of violence against women.
The revelations came during a pre-sentence hearing in the Victorian Supreme Court, after a supression order was lifted.
The court was told that 41-year-old Adrian Ernest Bayley had previously raped 21 times.
At the time of the attack last year, his parole had failed to be cancelled despite a violent assault and a warning from a sitting judge that the public needed protection.
Speaking in the wake of yesterday's hearing, an emotional Napthine said he was "shocked, surprised and astounded" that Bayley had been free at the time, and he said an in-depth review of the parole board was being carried out.
Parole in Victoria is a privilege, not a right. That is why my government has changed the Victorian parole laws so that sex and violent offenders, who commit further offences while on parole, will go straight back to jail.
He said the system had failed Jill Meagher, and that the government was determined to make sure such a case never happened again.
Twenty-nine-year-old Meagher was reported missing last September when she failed to return from a night out with work colleagues. Her body was found six days later in a shallow grave about 55kms from where she was last seen alive.
Bayley's lawyers told the sentencing judge yesterday that he accepts he should be sent to jail for life. He will be sentenced next Wednesday.
The anger and regret felt across Australia can be seen across the country's newspapers. Here's how some of them covered the hearing:
How Australian papers covered the hearing...

The front page of the Herald Sun newspaper

How Australian papers covered the hearing...

Today's Sydney Morning Herald

How Australian papers covered the hearing...

The front page of the Melbourne-based 'The Age'