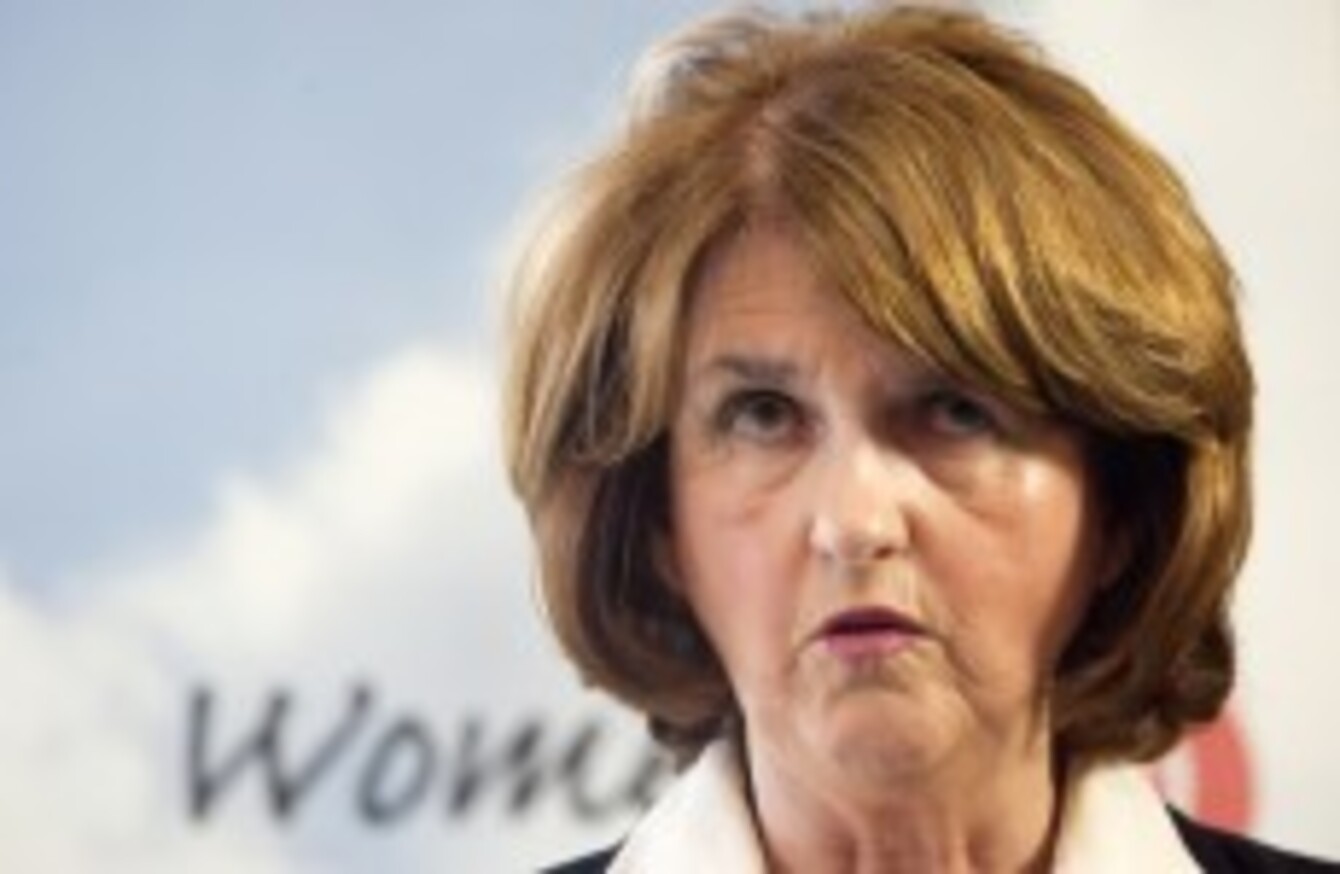 File photo of Joan Burton, Minister for Social Protection
Image: Sam Boal/Photocall Ireland
File photo of Joan Burton, Minister for Social Protection
Image: Sam Boal/Photocall Ireland
MINISTER FOR SOCIAL Protection Joan Burton today committed to closely examining the issue of gender recognition for transgender people.
Speaking at the opening of the 4th European Transgender Council in Dublin earlier today, Burton said she was "anxious to make progress on this matter".
"I want to ensure that transgender people will have legal recognition and to extend the protections of the equality leglislation to them", she said.
Burton said she intended to request that an Oireachtas Committee examine the issue of gender recognition in October and November.
Speaking from the launch, Marriage Equality Director Moninne Groffith welcomed the minister's comments but expressed reservations about the scope of Burton's plan.
She said the Gender Recognition Scheme published last year excludes candidates who are married or in a civil partnership which means transgender individuals could be forced to make a choice between having their true gender recognised or their relationship.
"No one should ever have to make that choice," she said. "We are calling on the Government to begin the Constitutional Convention without delay, so that the issue of marriage equality can be addressed, and same sex couples and families can be protected equally under the law."
In a statement today transgender human rights group LGBT Noise criticised the delays in the introduction of last year's legislation and said Ireland is one of the only remaining countries in the European Union without such laws.