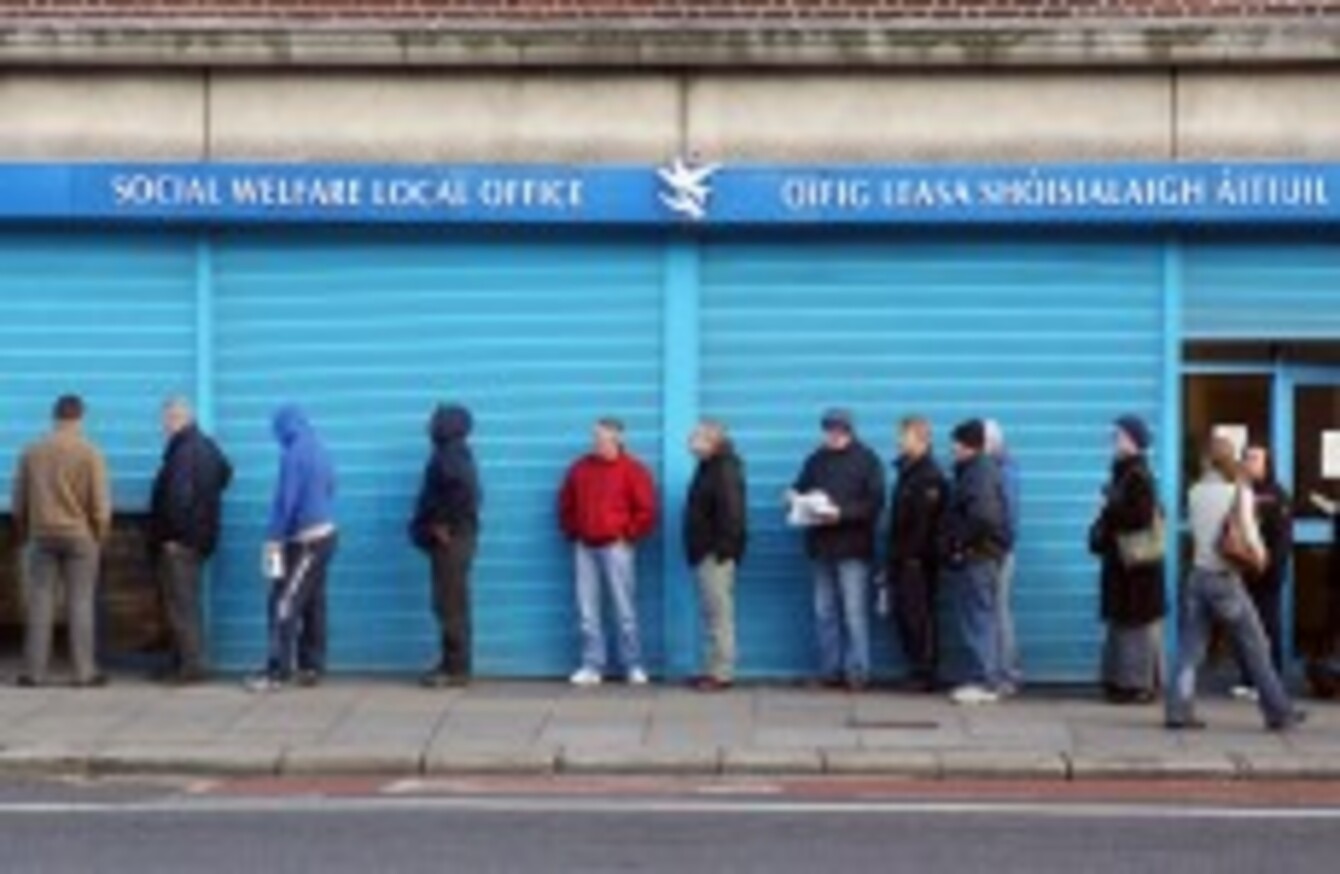 Image: Photocall Ireland
Image: Photocall Ireland
THE AMOUNT THE government pays out in Jobseeker's payments is expected to fall by between 10 and 20 per cent this year, new figures show.
Released by the Department of Social Protection in response to a dáil question from Fine Gael TD Brendan Griffin, data shows that the government spent an estimated €3 billion on Jobseeker's Allowance in 2013, a rise of over 2 per cent from the year previous.
The estimate for this year stands at just over €2.8 billion, a fall of 9 per cent.
Jobseeker's Allowance is a means-tested payment, received when a claimant hasn't built up sufficient PRSI contributions.
When enough contributions have been paid in the past, Jobseeker's Benefit can be received.
It offers a higher weekly rate, but fewer people are eligible for this payment. The government paid out €564 million in Jobseeker's Benefit last year – a figure expected to fall by €100 million this year.
The figures released show a fall since 2011 to 2014 of over €470,000,00, from a peak of €926,900,000.
In Budget 2014, Jobseeker's Allowance was reduced to €100 for people aged 24 and under who are new claimants from the start of next year.
Those already receiving payments were unaffected.
Another reduced rate of €144 will apply to jobseekers who reach 25 from January next year.