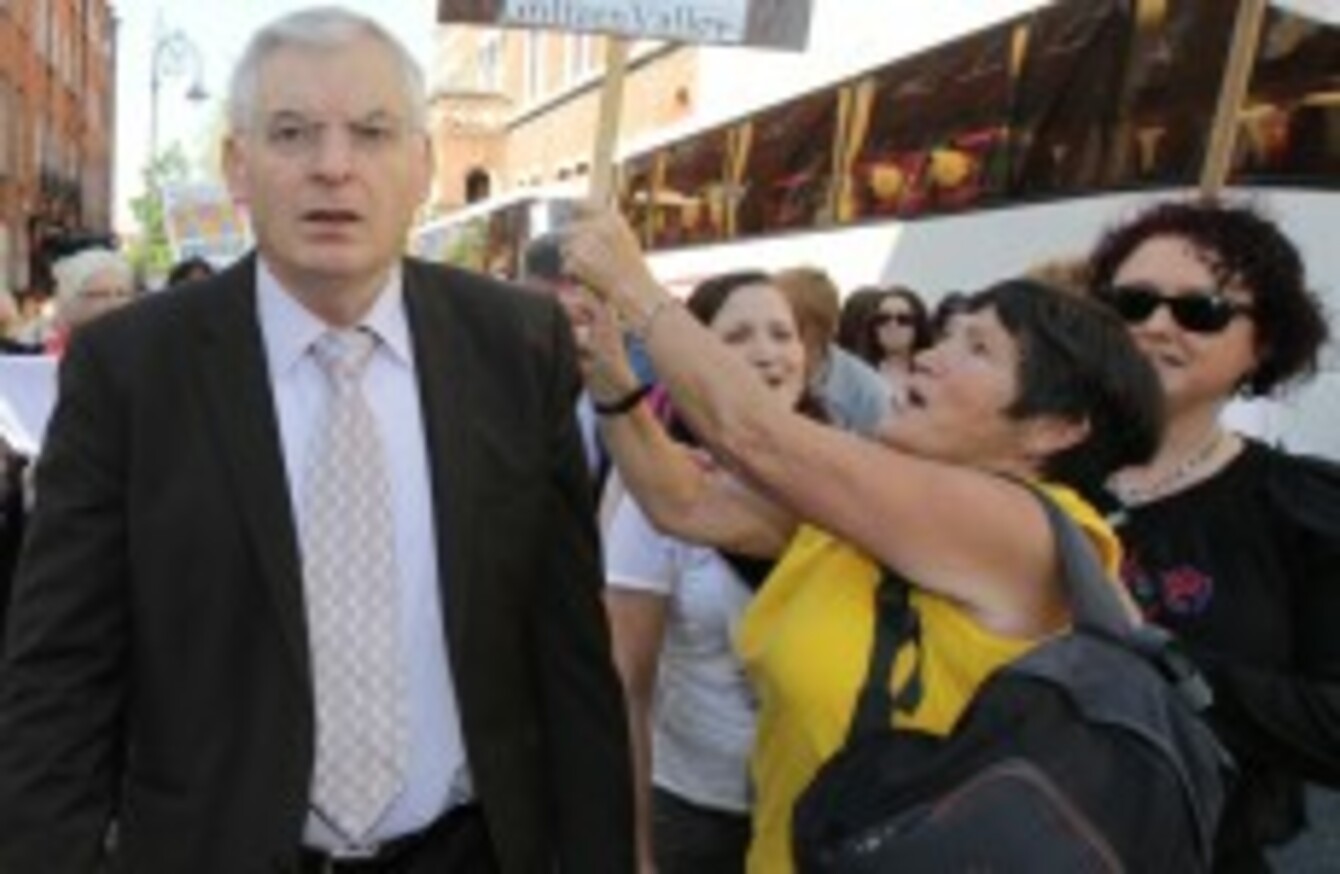 Image: Sam Boal/Photocall Ireland
Image: Sam Boal/Photocall Ireland
SOCIALIST PARTY TD Joe Higgins is to seek legal advice over TDs using Oireachtas allowances to travel to household charge meetings.
Higgins says that he believes that his interpretation of Oireachtas rules is correct and that TDs are allowed to use the money to travel around the country, but says that if he is mistaken, he will return the money that was used.
A number of United Left Alliance TDs, including Joe Higgins and Clare Daly, used the allowance to travel to meetings which took place around the country to campaign against the household charge.
Yesterday evening the Houses of the Oireachtas said that it too is seeking legal advice over the issue.
The Houses of the Oireachtas Service said that it had "never envisaged" that TDs would use the travel and accommodation allowance to travel outside of their constituencies, except for journeys to and from Leinster House.
The Dublin West TD said that he regretted the the Houses of the Oireachtas had not met with him before seeking legal advice.
In a statement this evening he gave  details of the amount of travel expenses he had claimed for travelling to meetings around the country between January and June. The total came to €935.
The exact figures provided by Higgins  are:
Cork (by train) – €71; Castlebar Petrol – €74 ; Bed & Breakfast – €35; Monaghan-NIL; Ennis (by train) – €63 – Bed & Breakfast – €36; Waterford – NIL; Dundalk – €25; Navan – €17; Mullingar – €24; Naas – €11; Wicklow – €14; Tralee (by train) – €79; Carlow (train one way) – €16; Donegal – €72; Galway – €60; Limerick (by train) – €58 – Bed & Breakfast – €54; Clonmel – €56; Enniscorthy – €34; Tullamore – €30; Killarney (one way) – €44; Killarney/Cork – €13; Cork/Dublin – €37; Kilcoole, Co. Wicklow – €13