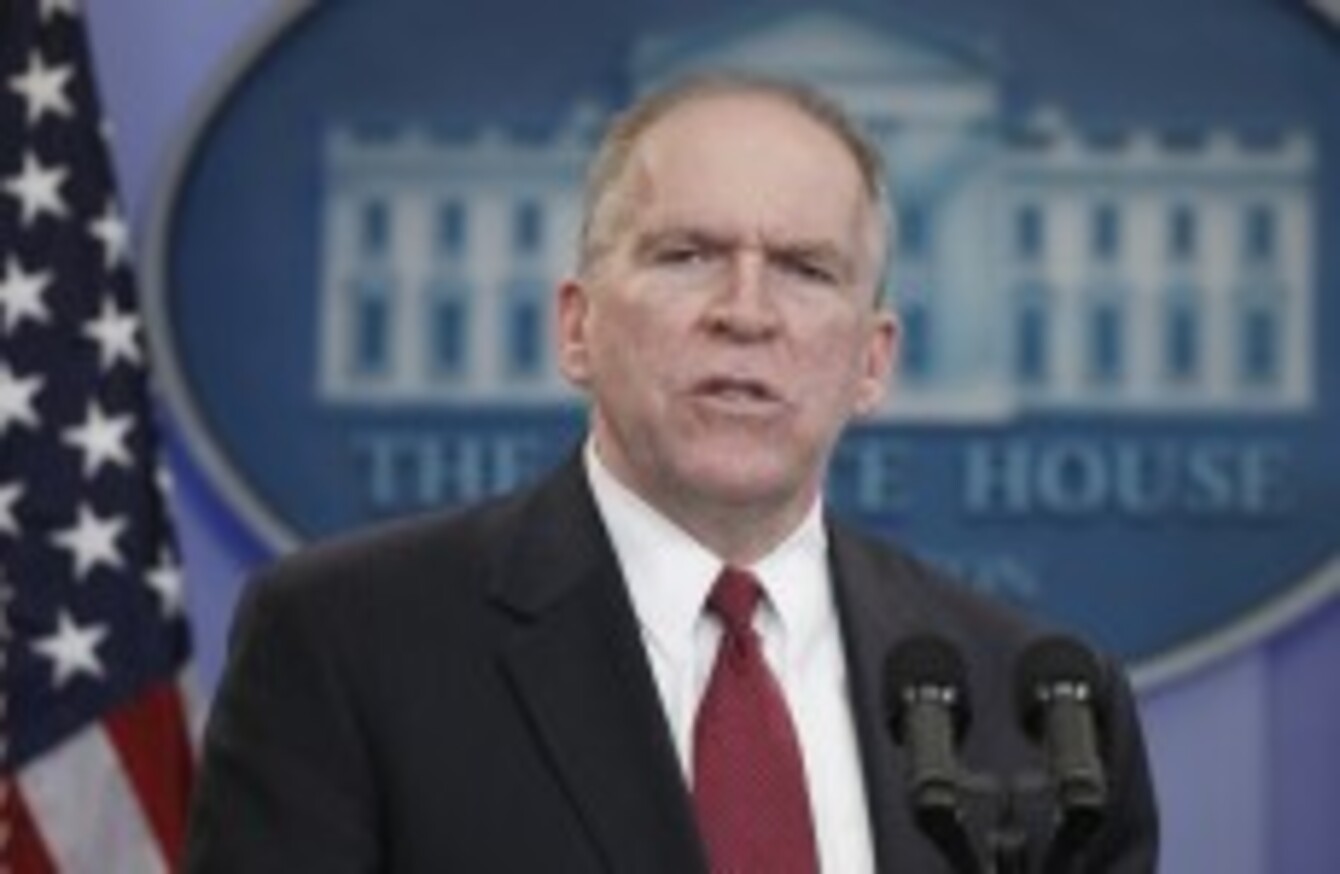 AP Photo/Charles Dharapak, File
AP Photo/Charles Dharapak, File
THE MAN WHO US President Barack Obama is to nominate as the new CIA director has parents hailing from Roscommon – and was one of the masterminds behind the raid that killed Osama bin Laden.
President Barack Obama will nominate counterterrorism advisor John Brennan to lead the Central Intelligence Agency (CIA) and Chuck Hagel as his next defence secretary later today.
Brennan is a 25-year CIA veteran, but withdrew from consideration for the same job in 2008 amid questions about his connection to enhanced interrogation techniques during the George W Bush administration.
His parents hail from Roscommon, and he was raised in North Bergen, New Jersey, going on to attend Fordham University. After he saw an ad in the New York Times about CIA recruitment, and applied for a job there, he told NorthJersey.com. During his long career with the CIA, he has had jobs including daily intelligence briefer for President Bill Clinton, and was also director of the Terrorist Threat Integration Centre from 2003 – 2004.
He served as station chief in Saudi Arabia – he speaks Arabic fluently – and in a variety of posts, including deputy executive director, during the Bush administration.
Administration officials say Obama will announce both nominations at a White House event this afternoon. Along with secretary of state nominee Senator John Kerry, D-Mass, Hagel and Brennan would play key roles implementing and shaping Obama's national security priorities in a second term. All three men must be confirmed by the Senate.
Bin Laden
Brennan, as the president's top counterterrorism advisor, was deeply involved in the planning of the 2011 raid that killed September 11 mastermind Osama bin Laden.
He is second-right in the top row of this infamous photograph of the Situation Room as those present followed the covert operation to kill or capture bin Laden on 2 May 2011 in his Abbottobad compound, Pakistan.
He has also led administration efforts to quell the growth of terror organisations in Yemen and elsewhere in the Middle East and North Africa.
His tenure at the agency during Bush's presidency drew criticism from liberals when Obama considered naming him CIA director after the 2008 election. Brennan denied being involved in the Bush administration's enhanced interrogation techniques, but still withdrew his name from consideration.
In a letter to Obama at the time, Brennan said he was:
a strong opponent of many of the policies of the Bush administration, such as the preemptive war in Iraq and coercive interrogation tactics, to include waterboarding.
White House officials say they don't expect Brennan to face similar trouble this time around given his four years of service in the Obama administration.
However, Brennan's nomination will likely put a spotlight on the administration's controversial drone program. Brennan was the first Obama administration official to publicly acknowledge the highly secretive targeted killing operations.
Brennan has defended the legality of the overseas drone operations and has said they protect American lives and prevent potential terror attacks.
If confirmed, Brennan will succeed David Petraeus, who resigned from the CIA in November after admitting to an affair with his biographer.