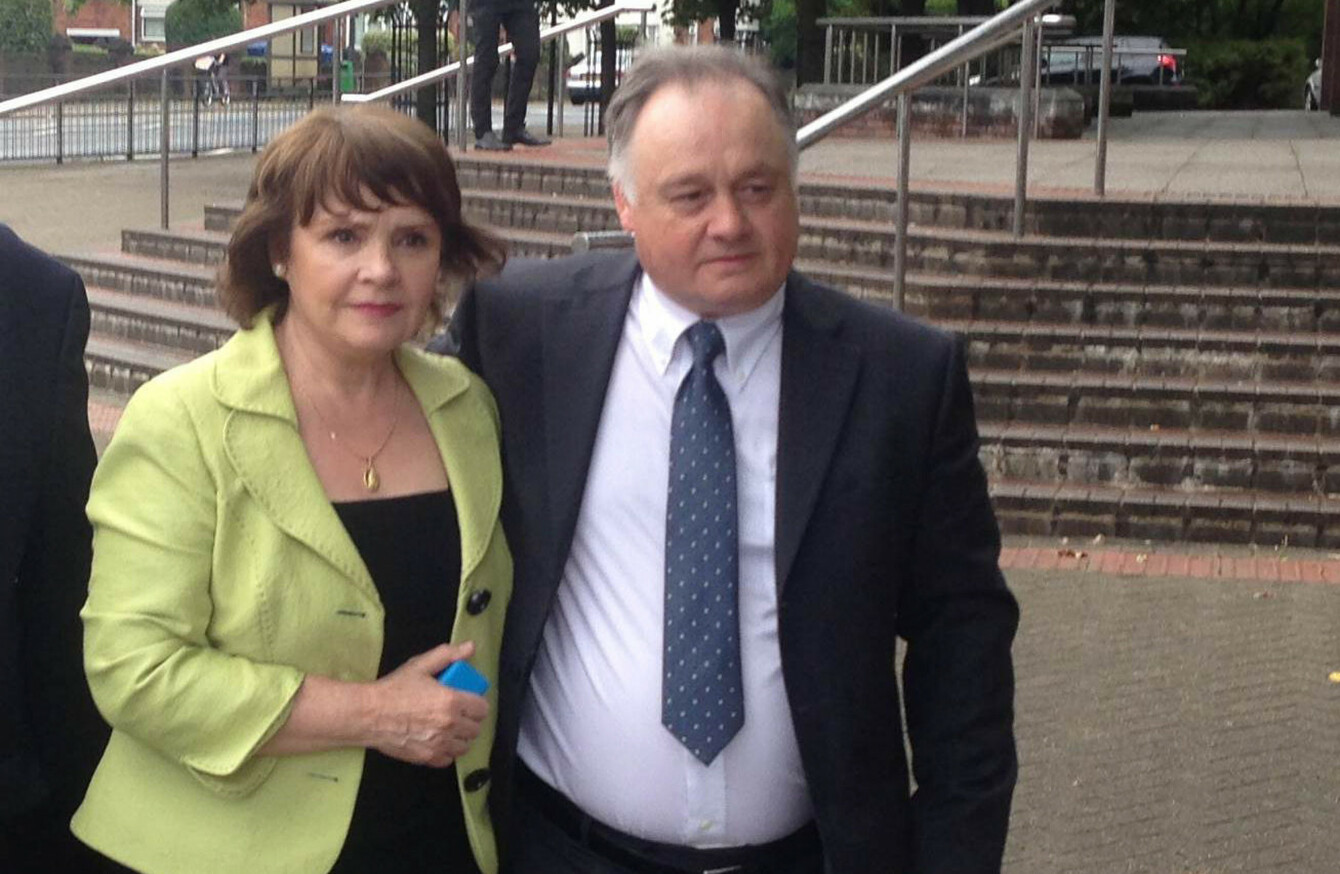 Image: Alex Diaz/PA
Image: Alex Diaz/PA
THE BROTHER OF singer and former presidential candidate Dana Rosemary Scallon has issued legal proceedings against Independent News and Media, a journalist who worked for the company and two of his family members over historic sex abuse claims.
Proceedings were issued by John Brown on Wednesday against INM, former journalist Gregory Harkin, who now works as special advisor to Government Chief Whip Joe McHugh, Brown's sister Susan Stein and her daughter Susan Gorrell.
Following a three-week trial in 2014 in England, Brown was acquitted of five counts of indecent assault against two girls under the age of 16 which were alleged to have occurred in the 1970s.
This civil action for malicious prosecution claims the four defendants were "instrumental in conspiring to instigate the wrongful proceedings, were in substance responsible for the unsuccessful prosecution and were malicious in their actions", according to court documents.
Kevin Winters, the solicitor representing Brown, told TheJournal.ie that his legal team will argue that the media coverage "amounted to a systematic campaign against John Brown".
In response to a query from TheJournal.ie, Independent News and Media said:
INM upholds the highest editorial standards across all of its titles. We strenuously deny any claim that INM would interfere in due process. These proceedings will be vigorously defended. Mr Brown was charged by the Crown Prosecution Service in England on foot of an investigation by the London Metropolitan police and acquitted of the charges. This was reported by INM and across the Irish media.
Paul Tweed, solicitor for Susan Stein and Susan Gorrell declined to comment "at this stage". Attempts have been made to contact Gregory Harkin.
Comments are closed as the case is before the courts.