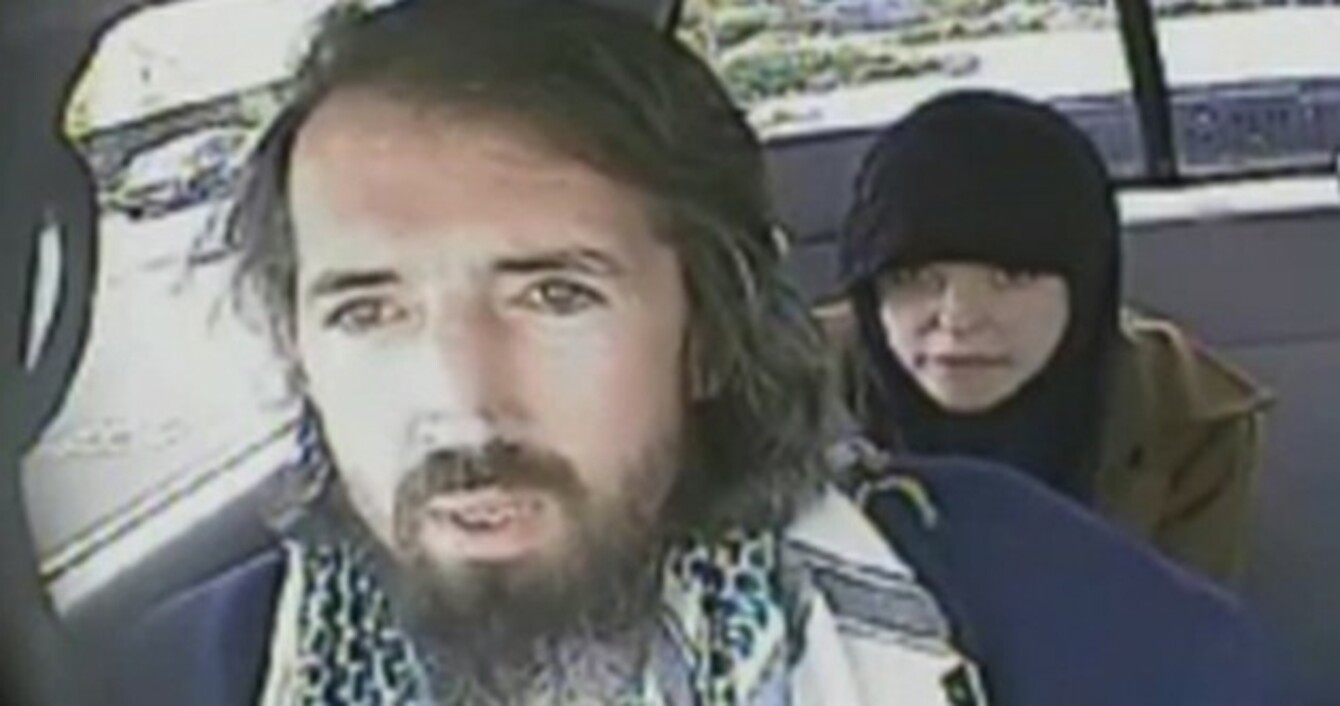 John Nuttall and Amanda Korody in a Royal Canadian Mounted Police surveillance video
Image: RCMP
John Nuttall and Amanda Korody in a Royal Canadian Mounted Police surveillance video
Image: RCMP
A jury found a Canadian couple guilty of plotting to set off pressure-cooker bombs outside British Columbia's provincial legislature two years ago on Canada Day, when thousands of people were expected to be there.
The jury in Vancouver began deliberating on Sunday morning and returned their verdict late yesterday against John Nuttall and Amanda Korody.
They found the two recent converts to Islam guilty of conspiracy to commit murder and making or possessing an explosive device.
The judge last month had entered a ruling of not guilty to another charge of knowingly facilitating a terrorist activity, citing unspecified legal reasons.
The couple were arrested in July 2013 after police accused them of attempting to target the July 1 Canada Day celebrations in Victoria.
Three home-made pressure-cooker bombs were placed outside the legislature before crowds gathered, but undercover police officers had already ensured they were inert by using fake explosives.
Police said the two were inspired by Al-Qaida ideology but were self-radicalised. Police called it a domestic threat.
It was not clear what maximum sentence the couple faces because in an unusual twist, the conviction won't be entered until next week, after the defence has a chance to argue that police entrapped the couple into the plot during an elaborate undercover sting operation.
They weren't entrapped," Prosecutor Peter Eccles said outside court. "It was done using old-fashioned undercover police investigation technique."
A holy war
Jurors watched countless hours of video evidence collected as part of a lengthy Royal Canadian Mounted Police sting that involved undercover officers with supposed terrorist connections befriending the pair.
Video and audio surveillance showed the pair discussing their ambitions to engage in holy war against the Western world for perceived injustices against Muslims.
On the recordings played in court, the pair was heard saying that they believed killing women and children was acceptable so long as they weren't explicitly targeted in the attack but rather died as collateral damage.
At numerous points in the surveillance recordings, Nuttall could be heard describing the Boston Marathon bombing as inspirational but also amateurish, and that he hoped his attack would kill hundreds.
Pressure-cooker bombs placed at the Marathon finish line in April 2013 killed three people and injured more than 260.
Defense lawyers argued that undercover police officers had played a heavy-handed role in encouraging the couple to go ahead with the plot.
Nuttall's lawyer Marilyn Sandford accused the key undercover officer involved in the RCMP sting of using the threat of disappointing Allah to frighten her client into hatching a viable plot for jihad.