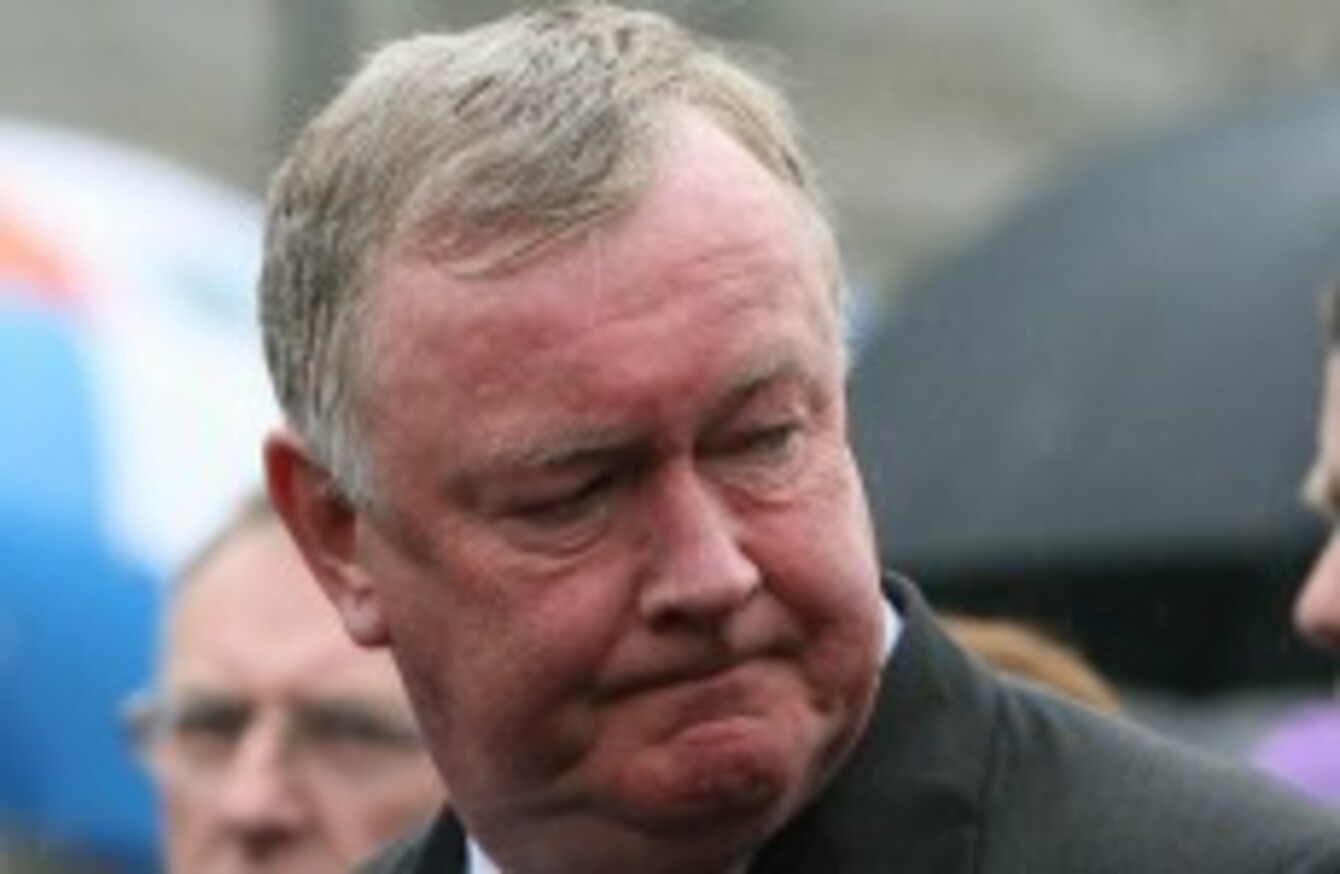 John O'Donoghue
Image: PA Archive/Press Association Images
John O'Donoghue
Image: PA Archive/Press Association Images
Updated 2.20pm 
FORMER CEANN COMHAIRLE John O'Donoghue has told family he will not be contesting the Fianna Fáil selection convention in Kerry and will not stand in the next general election.
O'Donoghue's cousin, Dingle-based councillor Michael O'Shea, confirmed that O'Donoghue told him himself that he will not be throwing his hat into the ring for the Fianna Fáil selection convention in the county later this month.
Known as 'The Bull', O'Donoghue resigned as Ceann Comhairle in 2009 following an expenses controversy. He subsequently lost his Dáil seat in 2011 in the very sports centre he had helped secure for his constituency.
O'Shea, who will be seeking the nomination, told TheJournal.ie this afternoon: "We're all kind of shocked ourselves. We thought he would be standing.
He kept his cards very close to his own chest up until the shock announcement that he wasn't going to be in the field.
O'Donoghue, who has been practising as a barrister since leaving politics, did not immediately respond to texts and calls this afternoon.
Senator Mark Daly, who will be seeking the nomination, said that O'Donoghue was nominated to run by his local cumann but told headquarters he would not be accepting.
Kerry mayor John Brassil, who is also seeking the nomination, said that the decision came as "no surprise" as O'Donoghue had been "inactive politically for four years".
If he was seriously considering it he would have to have been campaigning for convention for [the] past three months like the rest of us.
Two candidates for a five-seater
O'Shea said that he spoke briefly to his cousin yesterday.
He explained: "He rang me to say he wasn't standing. He said he didn't want to accept the nomination from anybody on this occasion and wishes the best of luck to candidates running."
With Kerry going from two three-seaters to one five-seater at the next election, Fianna Fáil is expected to run two candidates.
O'Shea, Daly, Brassil, who is from the Listowel area, and Killarney area councillor Niall Kelleher are also expected to contest the selection convention on 29 March. Former TD Tom McEllistrim has also thrown his hat into the ring.
The party's 1,600 odd members in Kerry will pick one candidate and a second will be added to the ticket, it's believed.
O'Shea said that the imbalance between memberships in the north and south of the county meant it would "extremely difficult" for a candidate in south Kerry to get selected as Fianna Fáil has 400 members there compared to 1,200 in the north of the county.
He also stressed that O'Donoghue told him he wasn't putting his name forward "on this occasion" indicating that the former minister is not retiring from politics altogether.