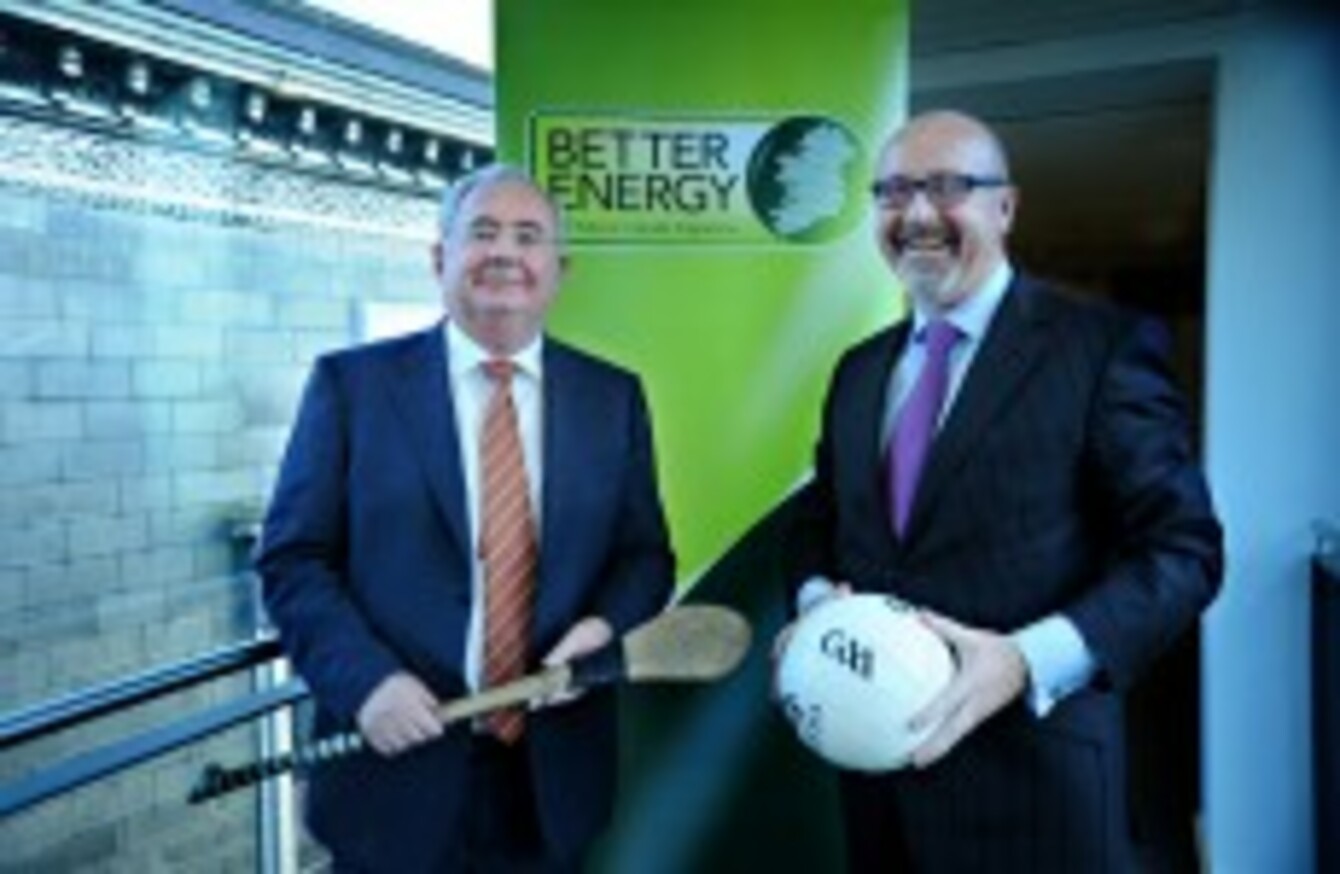 Pat Rabbitte with John Whelan in happier times
Image: John Whelan
Pat Rabbitte with John Whelan in happier times
Image: John Whelan
A LABOUR SENATOR has said that he has "no confidence" in the Communications Minister Pat Rabbitte following the appointment of the former head of An Bord Pleanála as the chairman of Eirgrid.
John Whelan's criticism of Rabbitte follows the appointment of John O'Connor, two years after he left the planning board which is now considering objections to Eirgrid's countrywide EuroGrid 25 project, which aims to update Ireland's electricity infrastructure.
Part of the EuroGrid project in the Laois-Kilkenny area, which includes the installation of over a dozen high-powered eletricity pylons, has been the subject of an An Bord Pleanála public hearing which concludes today.
The project is being vehemently opposed by some residents, who question the need for the cabling and argue it could be placed underground.
Whelan said that the appointment of O'Connor as the new chairman of Eirgrid "displays an astonishing level of arrogance and detachment and a lack of awareness of the profound, serious and genuine concerns" that are held by people about the Eurogrid project.
He stopped short of calling for his Labour colleague Rabbitte to resign, but told TheJournal.ie: "I've no confidence in how he is handling his brief.
"I don't think he has any interest in his portfolio. He has been too dismissive towards genuine concerns that are founded in fact and research."
Whelan said he would like to see Rabbitte replaced in any Cabinet reshuffle and said the appointment of O'Connor should be reconsidered by the Minister.
'Slipping in innuendo'
He also called on O'Connor to reconsider taking the job, while acknowledging that he is "a man of utmost integrity and skills for position".
"But that is not the issue," Whelan said. "This is not about the personality it's about the policy conflict."
O'Connor has already denied any conflict of interest in his appointment, telling the Irish Times on Wednesday that he has no involvement with An Bord Pleanála now.
Meanwhile speaking on RTÉ's Morning Ireland yesterday Rabbitte accused those criticising the appointment of "slipping in innuendo".
"It's a monstrous allegation that is unworthy of those making it. The man left the place two years ago, he has a distinguished record in a number of areas," he insisted, adding O'Connor's "probity is not in doubt".
#Open journalism No news is bad news Support The Journal

Your contributions will help us continue to deliver the stories that are important to you

Support us now
Whelan said that the Eurogrid project is being progressed in order to cope with the increasing number of wind farms being built in Ireland, and accused the Minister of ignoring other renewable energy sources.
"There is a preference in the corridors of power for wind energy and that's why grid capacity is being expanded, not to cope with any supply and demand issue," Whelan claimed.
Describing the appointment as a "gross error of judgement", the Laois-based senator said that the government should consider putting large electricity cables underground, as is the case in Denmark.
The government has argued that this would be three times as expensive as overhead pylons and voted down a Dáil motion, tabled by Senator Rónán Mullen, to place the cabling underground on Wednesday.
Whelan was among three Labour senators to abstain on the vote which passed by just 26 votes to 25.