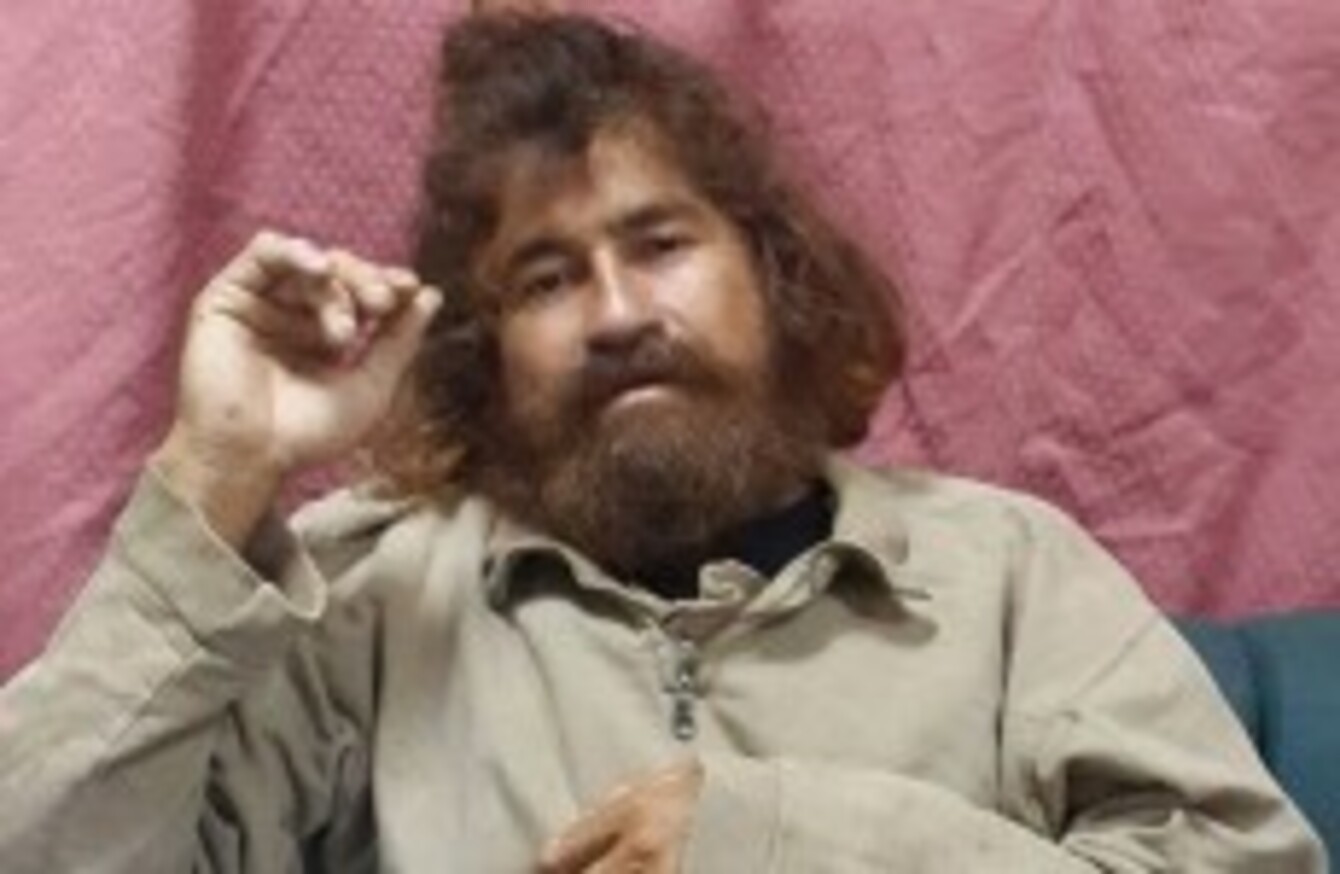 Jose Salvador Alvarenga
Image: AP Photo/Foreign Affairs Department The Marshall Islands/Gee Bing
Jose Salvador Alvarenga
Image: AP Photo/Foreign Affairs Department The Marshall Islands/Gee Bing
THE SALVADORAN FISHERMAN who survived 13 months drifting in the Pacific will undergo additional medical tests and stay in hospital until at least Monday.
Doctors who have seen Jose Salvador Alvarenga since the 37-year-old returned to El Salvador on Tuesday say he is in remarkable physical shape but needs psychological attention following his ordeal.
"We will conduct a new medical evaluation by Monday, and a decision on when he will be discharged will be based on this," San Rafael public hospital director Yeerles Ramirez told AFP from Santa Tecla outside the capital San Salvador.
MRI brain scan
He said doctors would conduct new tests and a neurosurgeon would examine the results of an MRI brain scan.
Alvarenga emerged in the Marshall Islands two weeks ago following a 12,500-kilometer (8,000-mile) journey in a seven-meter (24-foot) fiberglass boat.
On Thursday, psychiatrist Angel Fredi Sermeno said the fisherman was now terrified of his once-beloved sea, adding that he was suffering from post-traumatic stress disorder and mental exhaustion that often made him break into tears.
"It wouldn't be advisable for now" for him to see the ocean, Sermeno said, noting that Alvarenga was suffering from fear of the sea.
He doesn't want to have anything to do with the ocean. He wants to avoid being in front of the sea as much as possible.
Alvarenga says his companion, Ezequiel Cordoba, starved to death because he could not stomach the diet of urine, turtle blood, raw fish and bird flesh.
His seemingly miraculous story was met with some doubt when images first emerged of him with shaggy hair and a bushy beard, yet looking plump.
But officials have said Alvarenga's story checks out and fishermen in the Mexican village of Chocohuital backed it up, saying they went looking for him when he disappeared in 2012.