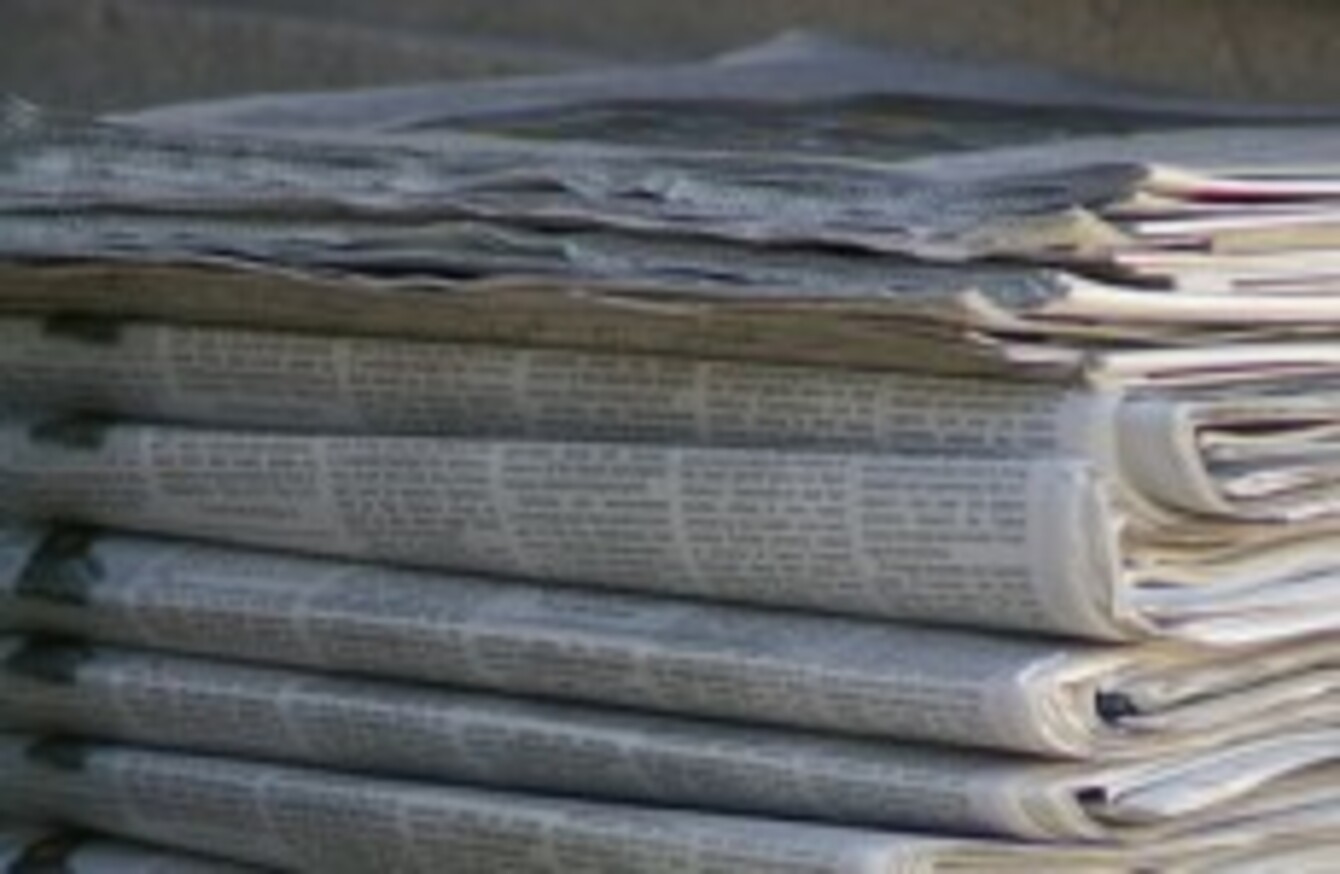 Image: Wikimedia Commons
Image: Wikimedia Commons
JOURNALISTS at a number of Irish local newspapers will stage a one-day strike next week as part of a dispute over the introduction of new editorial procedures at their papers.
Staff at five newspapers owned by Johnston Press plc – the Leinster Leader, the Limerick Leader, the Leinster Express, the Offaly Express and the Clonmel Nationalist – have served notice on their employers that they will hold a one-day stoppage next Tuesday, November 23, over fears that a new production system will compromise the quality of their papers as well as result in job losses.
Johnston Press says the new ATEX system will eliminate the need for sub-editors, but staff at the papers believe it will result in an increased workload for the staff kept on.
Nicola Coleman, the Irish Organiser for the National Union of Journalists, said the dispute being raised by the union's members was not merely one of working conditions, but also of journalistic standards.
Errors
In the UK, where Johnston Press owns several dozen titles, "the new system and reduced staffing levels have led to chaos – the results have been disastrous publications. Papers have been sent to print with pictures missing, wrong headlines and serious subbing errors."
In one case, she said, the system had resulted in the barcode being omitted from a print edition of a newspaper – meaning that the issue could not be sold in shops at all.
"Some titles in the UK had to re-employ some casual staff following the cuts, when newsrooms could not cope with the workload," Coleman said. "NUJ members in Ireland are determined to protect journalists and newspapers here from a similar fate."
Johnston Press owns other titles in the Republic – including the Dundalk Democrat, the Longford Leader and the Kilkenny People – but management at those papers had agreed to create new positions and avoid redundancies at those titles.
Union representatives are set to meet with management later this week to discuss the rollout of the ATEX system.
Johnston Press entered the Irish market in 2005 through directly acquiring most of the aforementioned titles; it has since tried unsuccessfully to find buyers for most of its titles, however, amid falling revenues and growing losses.
Rationalisation programmes at the various Irish operations – including the centralisation of printing at facilities in Armagh, closing individual print works in Kilkenny, Waterford and Limerick – have previously seen job losses in the hundreds.