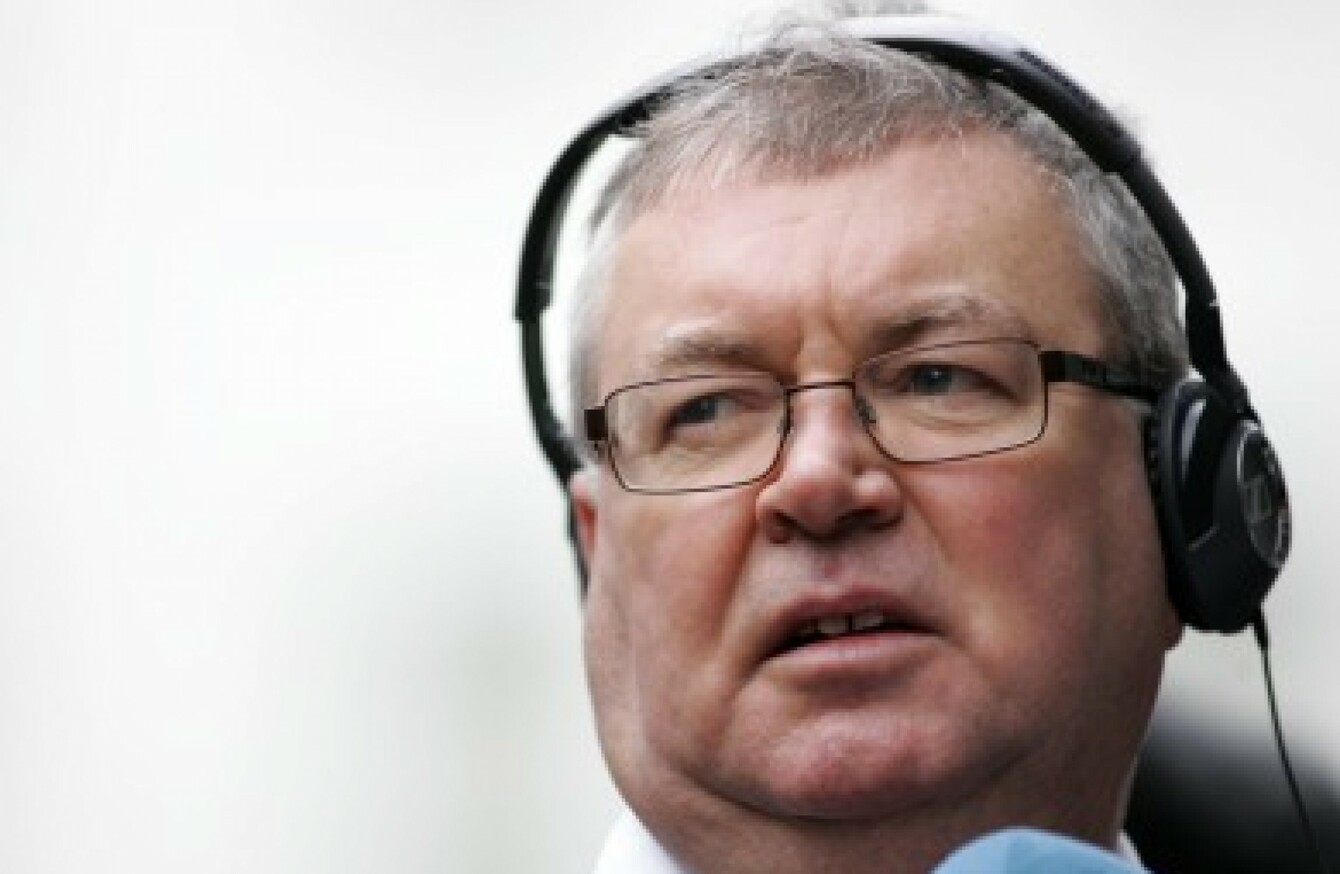 Image: Sam Boal/Rolling News
Image: Sam Boal/Rolling News
A DISTRICT COURT judge today accused one of the country's most popular broadcasters, RTE's Joe Duffy "and all the great panjandrums of the media" of attacking the courts for not sentencing people.
At Ennis District Court today, Judge Patrick Durcan trained his sights on radio talk show hosts for the second time in 10 days when sentencing a petty criminal to a three month jail term for a number of thefts.
In the case, Belarussian, Ivan Plechko of Lakeside Close, Mountshannon pleaded guilty to four separate thefts carried out over two days from shops in Ennis.
The 32 year old – who has a drink problem and a number of previous convictions – had stolen groceries from Liddy's Costcutter, Ennis, on 8 June.
On 22 June, he stole with a hammer and snips from Jimmy's Discount Store; a sleeveless shirt from Dunnes Stores and a lighter from the local All Seasons Store.
Before jailing Plechko, Judge Durcan said that legislators have introduced schemes where if anyone does anything, "there are a whole pile of trampolines to help people who offend against society".
He said: "Some of this is crazy."
And then you listen to Mr Duffy and all the great panjandrums of the media and they are attacking the courts for not sentencing people.
A panjandrum is defined as someone with self-importance or claims to have a great deal of authority and influence.
In court, Judge Durcan told Plechko that he must be punished.
He said: "The shop keepers must be protected and I am going to imprison you."
Judge Durcan's comments on the Liveline broadcaster and others follow him last week accusing radio talk show hosts of whipping up public opinion on a daily basis that courts are not doing enough in dealing with repeat burglary offenders.
Before jailing a serial thief John Brennan (46) of Pella Rd, Kilrush for stealing a child's money box containing €50 in coins, Judge Durcan said:
There is a constant outcry by the people who man the media in this country and who man the talk shows and who whip up public opinion on a daily basis that the courts aren't doing enough in relation to matters of this nature.
He said that "the courts don't respond to the people in the media who whip up public opinion but the legislature does".
Last weekend in press interview when asked to respond to Judge Durcan's comments,  Joe Duffy said: "If a judge says that, it's nonsense. He obviously doesn't listen to the programme."
The presenter said: "I don't express a view on sentencing. Liveline lets the victims speak for themselves. Liveline is about real people telling real stories …about the impact crimes have on them, including burglary.
"It's also fair to say that I know a number of towns where we highlighted issues, where the Gardai subsequently did something about it."
Duffy went on to say that the public, politicians, and judges "made up their own minds" about crime and sentencing.