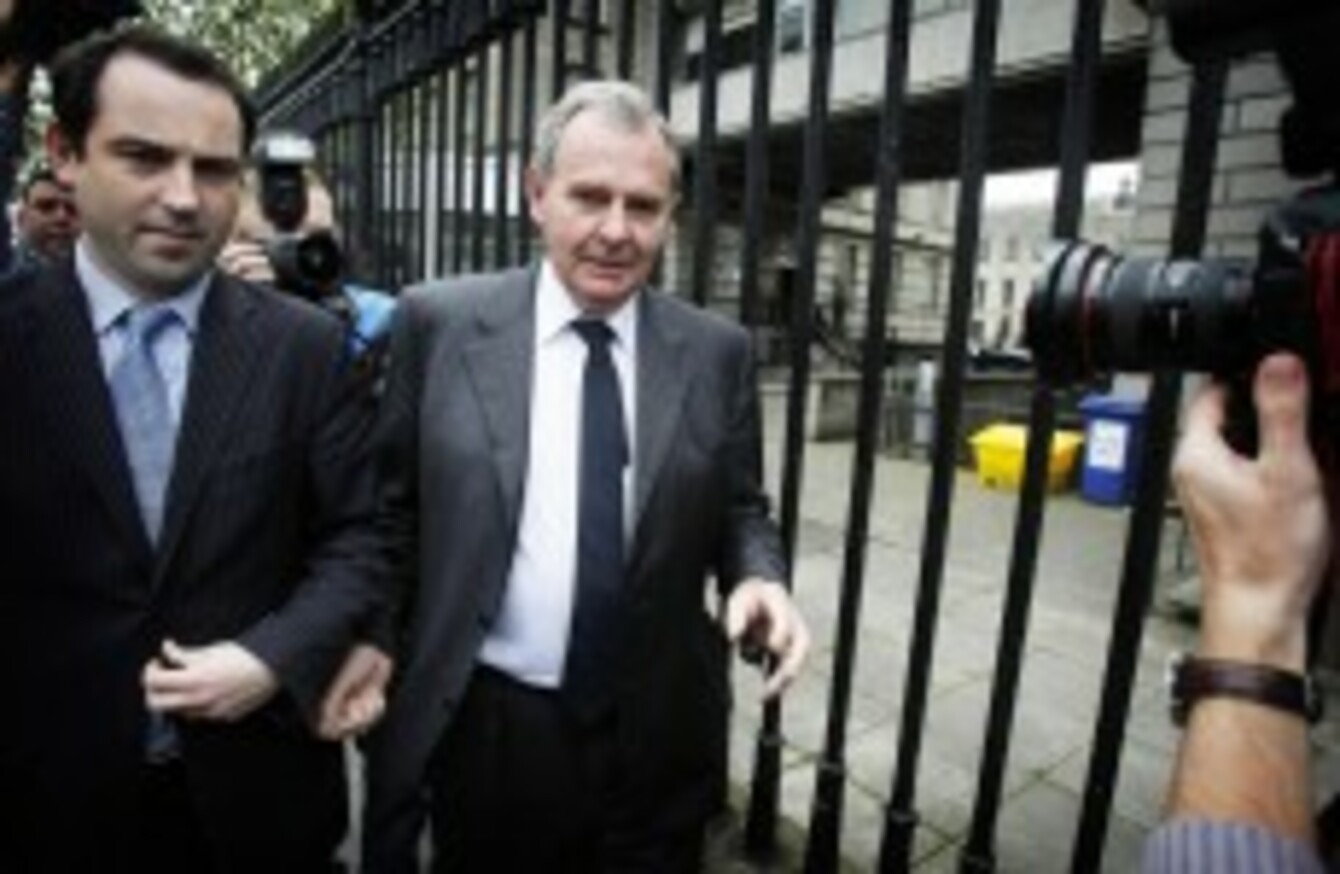 Bankrupt ex-billionaire Sean Quinn leaving the High Court in Dublin last month
Image: Julien Behal/PA Wire/Press Association Images
Bankrupt ex-billionaire Sean Quinn leaving the High Court in Dublin last month
Image: Julien Behal/PA Wire/Press Association Images
THE QUINN FAMILY have presided over a scheme of mesmeric complexity that "reeked of dishonesty and sharp practice", the judge presiding over the commercial court said today.
Extending orders to freeze the assets of Sean Quinn's children and his two sons in law Stephen Kelly and Niall McPartland, Mr Justice Peter Kelly said that he was having to deal with an increasing number of cases involving "national and international fraud, sharp practice, chicanery and dishonesty". However, he had never seen anything on the scale demonstrated by Sean Quinn and his family.
Mr Justice Kelly made the remarks as he granted an application by The Irish Bank Resolution Corporation (IBRC), formerly Anglo Irish Bank, to appoint a receiver over the worldwide assets of various Quinn family members. He also froze the assets of Sean Quinn junior's wife, Karen Woods, who the court heard had received more than €320,000 from Russian companies since April last year.
He will hear applications by the Quinn family on Tuesday next week for living expenses. He will also hear an application by lawyers for Peter Daragh Quinn to be allowed to stop representing him.
A nephew of Sean Quinn Senior, a warrant has been granted for Peter Daragh Quinn's arrest for contempt of court. Sean Quinn's son, Sean Quinn junior, has already started a three month sentence in Mountjoy prison in Dublin for the same offence.
He was jailed for three months last Friday for breaking court orders not to interfere with the Quinn family's €500m international property portfolio.