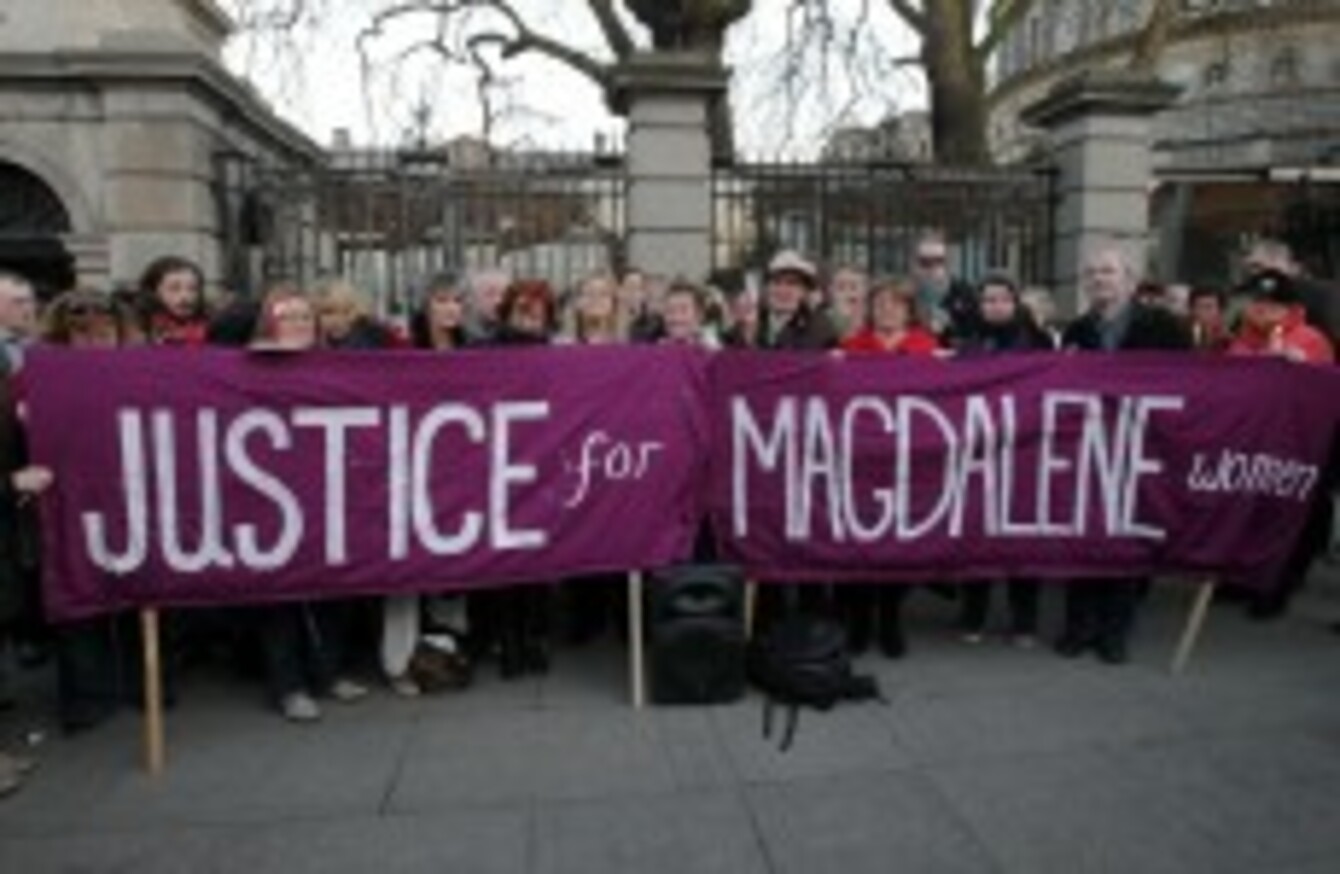 File
Image: Mark Stedman/Photocall Ireland
File
Image: Mark Stedman/Photocall Ireland
THE JUSTICE FOR Magdalenes (JFM) group has announced today it is to end its political campaign.
The group, which began its campaign in June 2009, said that it believes it has achieved all it can by way of political advocacy. Survivors from the Magdalene laundries in Ireland received an apology from the Irish State and news that a compensation scheme was established for them by the Irish government on 19 February.
JFM had been set up as a voluntary group to achieve such goals, and said today:
It is the collective responsibility of all citizens to ensure that the promise of An Taoiseach's official State apology (19 February 2013) is delivered upon.
It has contacted all of the survivors and relatives that it has dealt with to inform them of the news, and says that it will continue to assist them in JFM's personal capacities as they engage with the Magdalen Commission.
It has been our great privilege to earn the women's trust and we will always feel indebted to them for sharing their life stories with us.
Preparation
In order to prepare for its withdrawal from the political arena, JFM has taken a number of steps, including publishing questions and concerns about the Magdalen Fund/Commission that it says remain unanswered.
It has also published two self-help guides, one for survivors and one for family members.
In March, JFM made a submission to the UN Committee Against Torture (UNCAT) requesting that it "monitor the design and implementation of the forthcoming Magdalene Laundries reparations process and […] make recommendations to, and engage in dialogue with, the Irish government as it deems appropriate".
We also expect that the government's "scheme" will be considered in detail when Ireland is next examined by the UN Human Rights Committee in July 2014 and again by UNCAT in 2016.
The FJM information phone line will now have an automated message directing callers to resources that are already available. It has published an income and expenditure statement on its website. It will continue to operate its website and Facebook page.
JFM said that it will continue to engage in issues including the creation of a suitable national memorial, upkeep of Magdalene graves, educational and curricular initiatives and the completion of the Names Project.
All materials related to the JFM political campaign will be archived and publicly available as part of the Magdalene Institutions: Archival and Oral History Project operated by the Women's Studies Centre in the School of Social Justice at University College Dublin and funded by the Irish Research Council.
JFM thanked those who helped it accomplish its goals, but particularly the survivors and their family members.