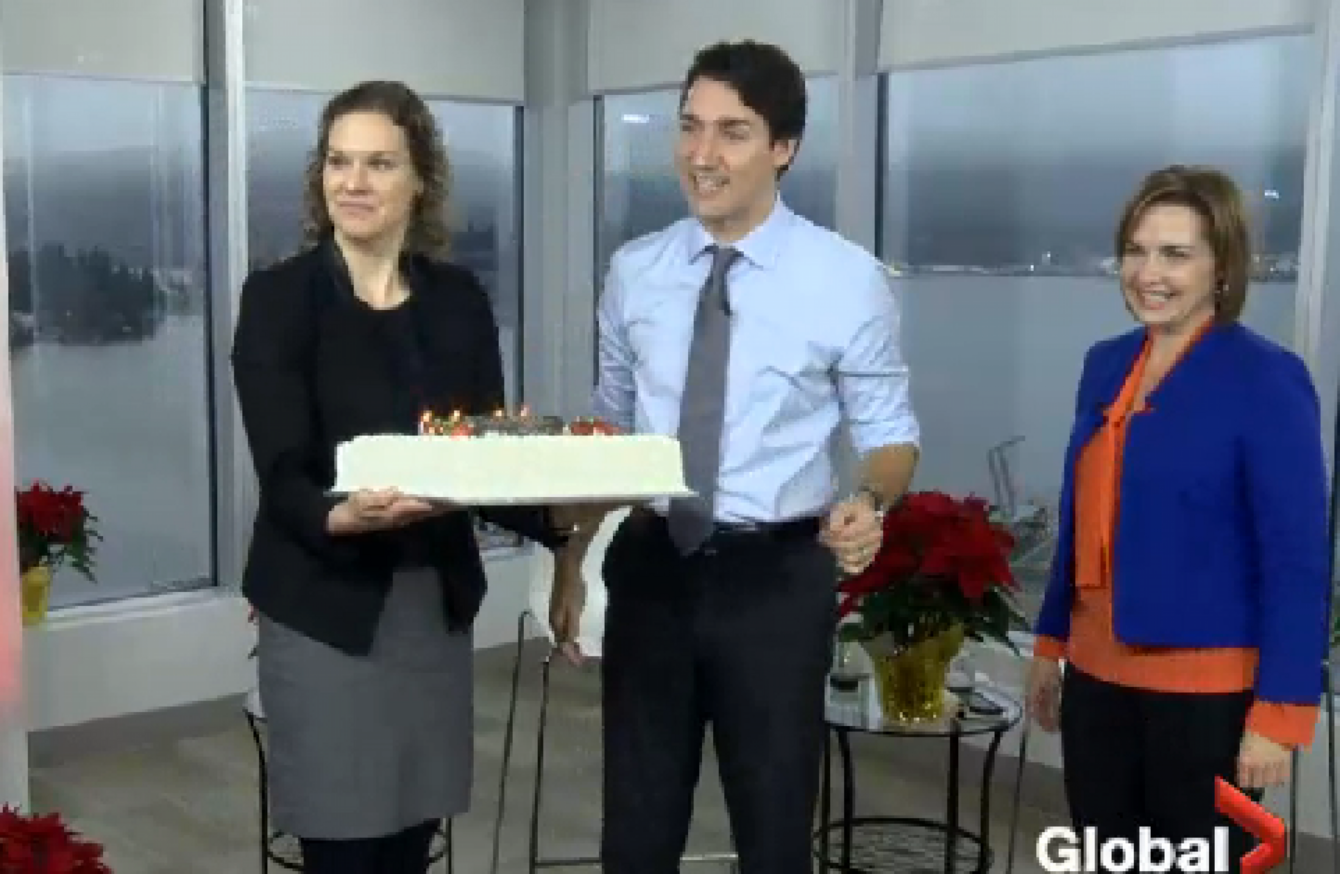 Image: Global News
Image: Global News
YESTERDAY LOTS OF poor souls all across the world were once again reminded that their birthdays would never really be their own.
One person cursed with a Christmas Day birthday is Canada's recently elected prime minister Justin Trudeau. Appearing in a pre-recorded television segment for Global News which was broadcast yesterday, Trudeau answered questions from members of the audience but also revealed he would be turning 44 on Christmas Day.
Trudeau has already built up a reputation as a bit of a badass since becoming elected. The Canadian prime minister is a former snowboard instructor and bouncer and it has also been pointed out by some that he is easy on the eyes:
He has also put together the most diverse and gender-balanced cabinet his country has ever seen.
So, despite having been born on an incredibly inconvenient day, Trudeau in true form rallied his spirits when the presenter had a cake brought out for him. He even put a bit of flare into his cutting of the cake.
We're not sure it would be quite so slick if our leader did it…