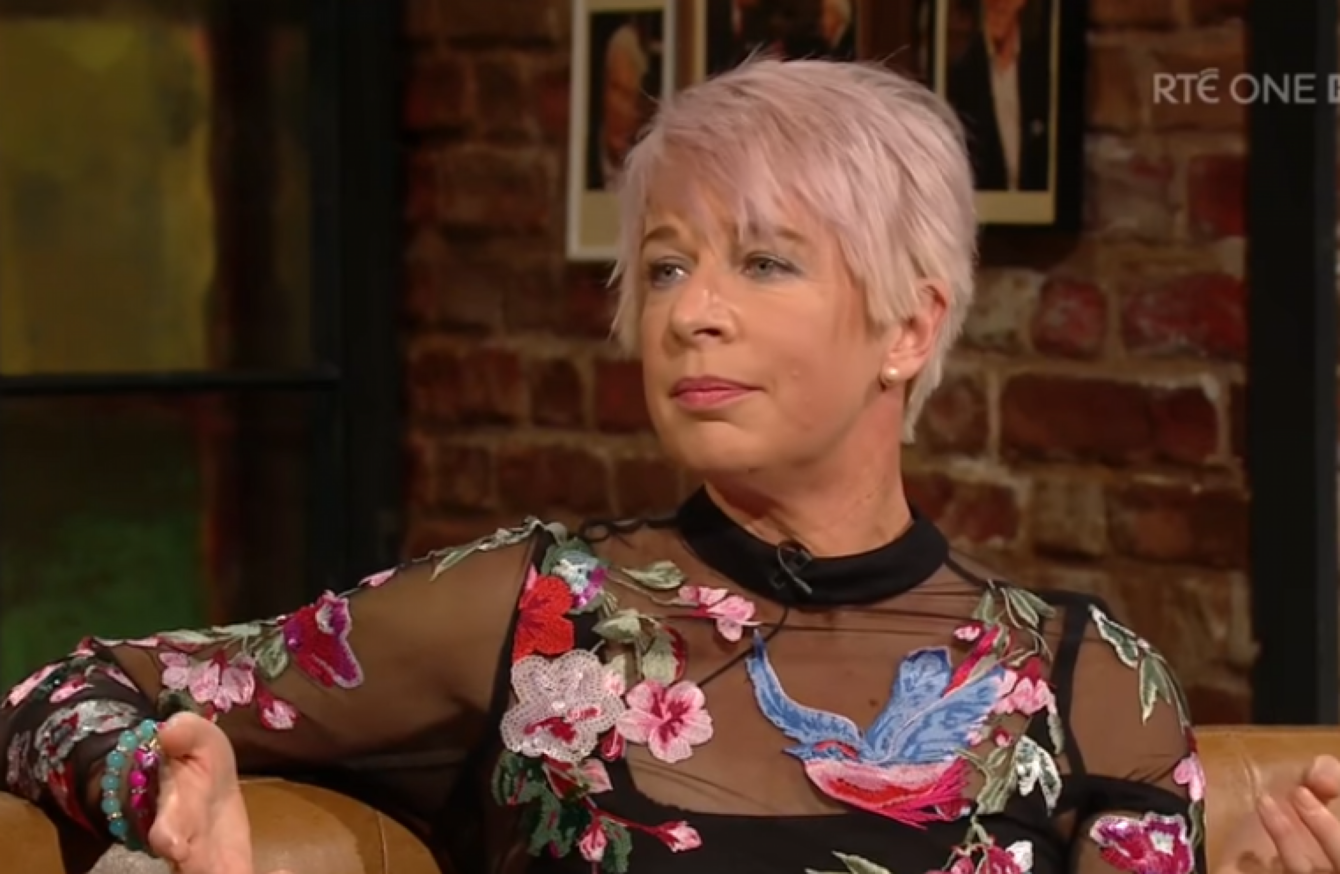 Controversial personality Katie Hopkins appearing on The Late Late Show last night.
Image: RTÉ
Controversial personality Katie Hopkins appearing on The Late Late Show last night.
Image: RTÉ
RTÉ RECEIVED OVER 1,300 emails complaining about the decision to invite Katie Hopkins on the Late Late Show ahead of her appearance last night.
A spokesperson for the national broadcaster confirmed that it had received 1,302 emails before the controversial personality's appearance.
The spokesperson said the number or detail of the complaints received in relation to Hopkins' actual appearance would not be available until next week.
The Late Late Show opened with Hopkins – who is known for her outspoken, right wing views on issues around class, race and gender – and journalist Colette Browne discussing Donald Trump being elected as US president.
Hopkins took aim at the media in its coverage of the election and celebrated Trump's winning on the presidency.
"What we needed in America was someone who was going to have strong lead, who was going to stand up for white people as well as black people in America," said Hopkins.
Who was going to stand up for bringing jobs back, for allowing Americans to have their weapons, and for allowing the Supreme Court to be a conservative Supreme Court.
Hopkins also called herself "a proud Brexiteer", celebrated the "rise of the right" in Europe, and stated that she would consider moving to America in light of Trump winning the presidential race.
Her scheduled appearance on the show generated a lot of controversy on the run up, with people arguing that she should not be given a platform by the national broadcaster to express her views.
Her appearance on the show provoked a strong reaction on social media, with most commentators taking issue with the views expressed by Hopkins.
A Q&A session with the crowd during the segment touched on topics of freedom of speech, racism and the US presidential election.