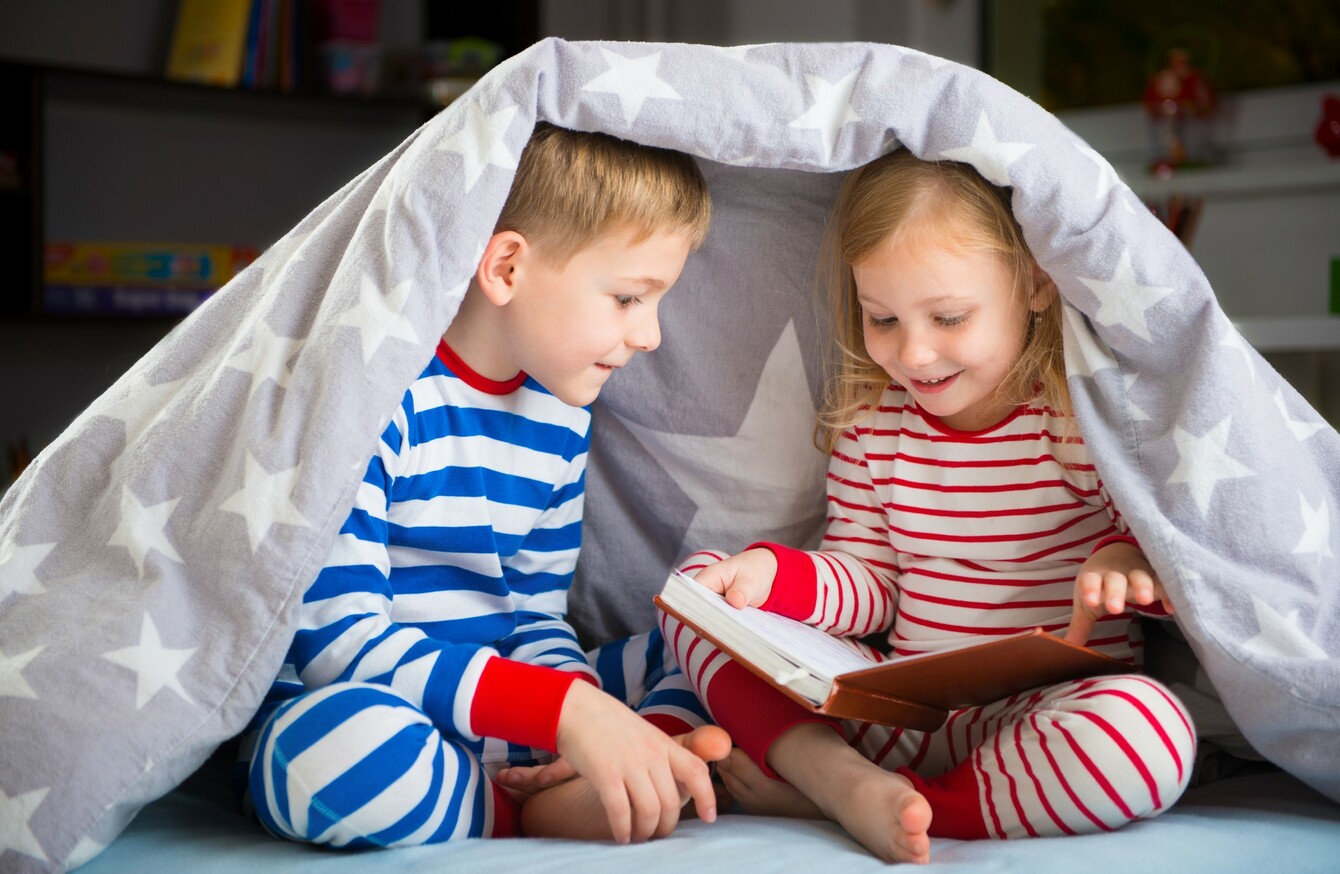 Image: Shutterstock
Image: Shutterstock
EACH WEEK, WE hear from a reader who can't figure out what to do about a tricky parenting situation. To get a balanced take on the dilemma, we ask Irish parenting experts to weigh in.
From choosing whether to push toilet training to allowing a baby to 'cry it out', being a parent involves decision after decision – and a whole lot of questioning yourself.
This week, one parent is unsure how to manage her daughter's routine over the Christmas break in a way that works for everyone. 
Have a parenting dilemma you're struggling with? Let us know anonymously here and we'll share it with our panel of experts. 
This week's dilemma
This is the first Christmas where my four-year-old really understands what's going on. We have family members coming to stay for a few days over the holidays, including cousins who are older than her – and who she idolises! I'm thinking that it'll be hard to follow her usual routine while they're with staying with us, and can already imagine the tantrums that would occur if she had to go to bed while they're up having fun.
As a result, I think I'm just going to let her stay up late for those few days, and get back into routine in the New Year. However, staying up late has always resulted in a grumpy kid, and I'm worried she won't get back into her normal routine before school starts. Am I being unreasonable by breaking routine?
What the experts have to say…
You're not being unreasonable – but be wise. Most homes will have wiggle room on routine over the festive season, or throw the routine totally out the window and there is nothing wrong with that. Unless it doesn't actually work for you, then it's not a problem. You have a routine for a reason so hopefully they can adapt and still be themselves or perhaps they'll find the change quite difficult and overwhelming.
For example, if your child is affected by the sudden reduction in sleep and therefore behaves out of character, it will of course cause you all, including guests, a lot of hardship. It may even affect some of your plans and activities. If she's exhausted and grumpy, will she enjoy the few days as much? As for getting back into routine in the new year, fade your old routine back in at least three days prior to the first Monday to manage expectations and reduce frustrations.
 - Deirdre Holland Hannon, Behaviour Specialist at @deehollhan.
No, you are not being unreasonable. As parents, we put routines in place to help us in our day-to-day parenting.  On some occasions they are less helpful, so we can relax them. Christmas is a time when everyone deviates from their routine with respect to eating, drinking and sleeping.
You may find that she'll fall asleep downstairs and you can carry her up, you may find that she's happy enough to go to bed if she's tired or you may find that a relative reading her a bedtime story might encourage her to go upstairs. It can help to name why her routine is a bit different to help her understand that it's temporary. It can also help to get lots of outdoor walks and play as the fresh air and the exercise helps manage sleep needs and meltdowns. Happy Christmas!
 - Krysia Lynch, Maternity Care Expert at Krysia.ie.
You're not being unreasonable. You're doing great by thinking and planning that far in advance. The fact that your daughter is already in a good routine that works overall will stand to you during the unpredictability of the Christmas holidays! I totally understand why you are reluctant to break such an established routine, however deciding that you're prepared to waiver it a little will make you feel more relaxed and your daughter too. There will be quieter days over the break so keep timings as you would normally.  There is no harm to mix it up for our children, they are resilient so can easily slip back into things with our help!  
 - Aoife Lee, Parent Coach at @parentsupport.
So what's the final tally? Is this reader being unreasonable?
Yes – 0
No – 3
Have a parenting question you want answered? Let us know anonymously in our survey here or email us on family@thejournal.ie and we'll put it to the experts.