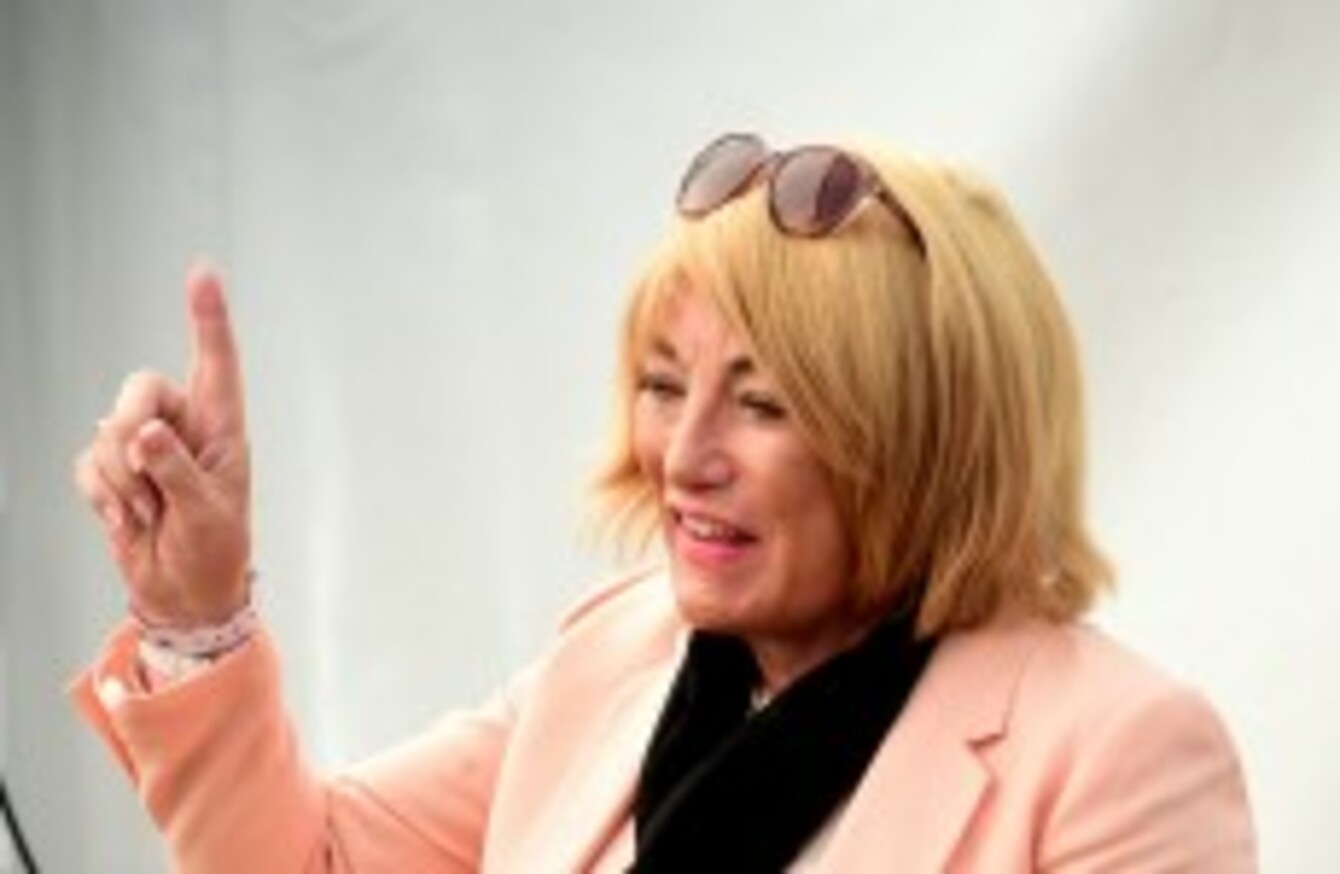 Kellie Maloney
Image: Ian West
Kellie Maloney
Image: Ian West
THE WEEKEND JUST passed saw the third annual (and largest to date) LGBT matchmaking festival take place in Lisdoonvarna.
The Outing 2015 was a roaring success by all accounts, and numbered among this year's patrons Kellie Maloney, formerly boxing promoter Frank, who has now fully transitioned into a woman.
So how did she get on?
Speaking to the Anton Savage Show on Today FM this morning Kellie said that the atmosphere around the entire event is one of "pure happiness and enjoyment".
"What was really nice was to see the new and old mixing together," she said.
The older generation and the younger generation, you know. For some of the older generation… it might have been a little of a culture shock to them to see so many colourful guys and girls all dancing with each other of the same sex.
But they were just coming in and joining in and they were being so friendly. It really is a lesson to other places in the world, I believe.
She did very well on the romance front at the event to boot, with four different Irish men all phoning her in the aftermath, one of whom she plans to travel to Dublin to meet.
He's called me five times in less than three days!
Yeah, I said I'd come over and meet him and Dublin and go for a meal. Friendship is very important and getting to know people to me is very important.
It's just great if I can sit and chat to someone and explain what it's like and what I've been through and they understand. It's helping other people going through the same things that I've been through in my life.
Kellie, who says she is most involved nowadays with educating people about transgender, says that she's not sure the UK is ready for such an event as yet.
We have different things, that if I'm honest, they're not as friendly and not as interlinked between both groups of society. The ones in Britain are more geared towards always the LGBT, but with Eddie (McGuinness, director of The Outing), it was all the locals, which was lovely as well.
Kellie says she is now trying to get McGuinness to come to the UK to spread the word about what The Outing is.
She numbers seeing The Nualas and meeting Panti Bliss among her highlights from this year's event, but will she be coming back herself?
"Definitely. It's one of the best events I've been to, so well organised and so well run," she says.
I think there's something about Lisdoonvarna, the views and the surrounding areas that make it magical and mysterious, to me anyway.