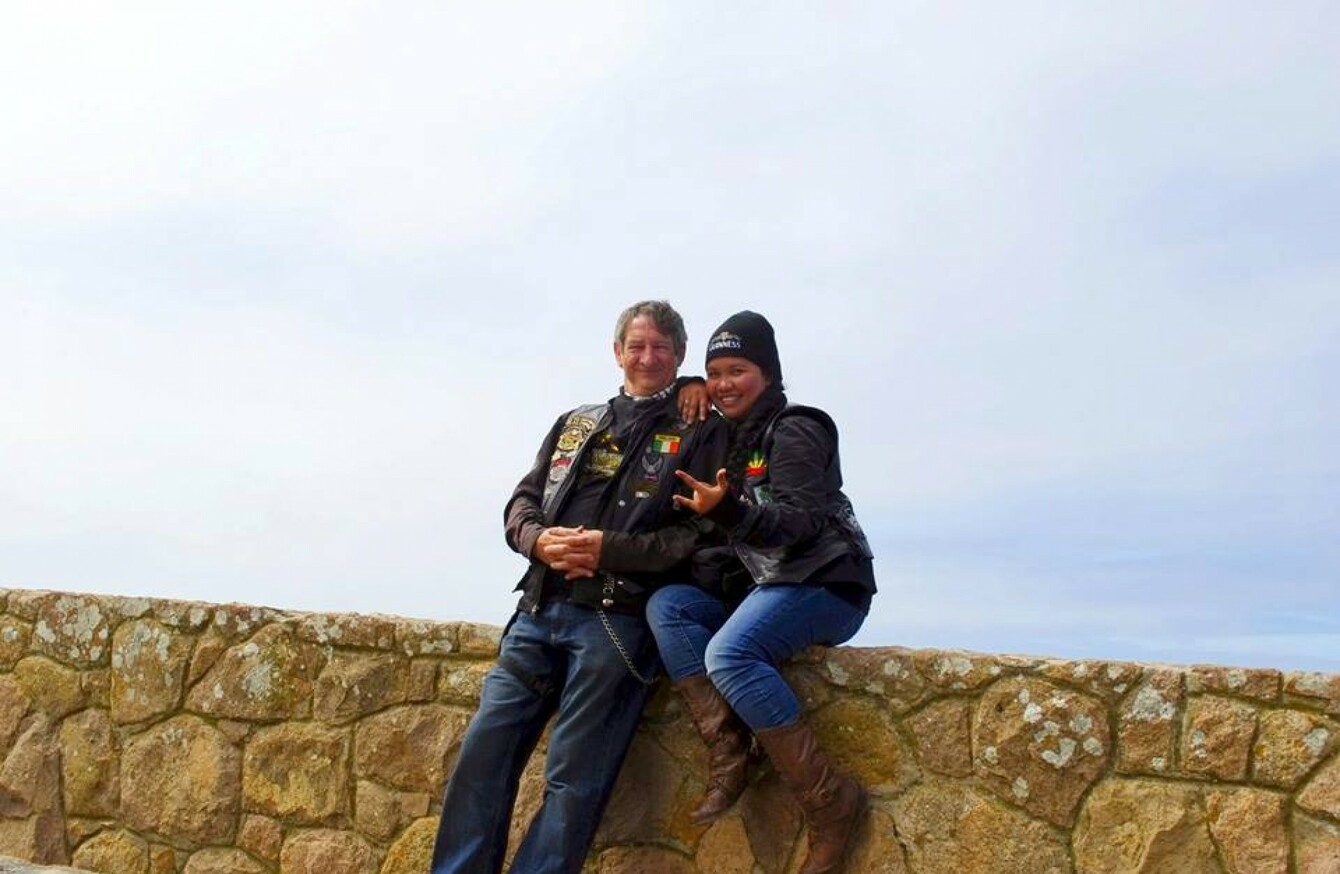 Image: Facebook/Ken Coalter
Image: Facebook/Ken Coalter
KENNY COALTER HAD just woken up at his home in Las Palmas in Gran Canaria when there was a knock on the door.
The Irishman, who had made the island his home, answered the door and was greeted by a man who fumbled in his pocket and produced a police badge.
To his utter shock, Coalter, who worked as a boat mechanic, was told they had a warrant to search his home. The next thing he knew he was being interrogated in a Spanish police station about his involvement in the transportation of €135 million worth of cocaine and gold.
It's over three and a half years since that day and Coalter, who has yet to be charged in relation to the crime, is trapped on the island as officials refuse to hand back his passport. He had spent 18 months in prison, awaiting his trial, which has yet to come. He was then released but has to sign on to the local police station twice a month.
Two American men, who Kenny knew, were arrested after the yacht, The Maid of Orleans, was intercepted by Spanish customs off Gran Canaria in 2013. It was found to be carrying 500kg of cocaine and stolen gold.
Now 66-years-old, Coalter just wants to go back to Ireland to visit his 91-year-old mother who is in poor health.
"This has been a nightmare from the start. I have absolutely nothing to do with this. I knew the two American guys who were arrested because one of them had his yacht beside mine on the pontoon and we just got chatting as you do. I hadn't seen these boys for a good while and the next thing I know is they're arrested and there's a policeman knocking on my door saying I'm a member of an international drug smuggling gang. I thought someone had set me up on a practical joke," Kenny said.
Coalter is now facing another court hearing in the coming weeks and he hopes that the matter will be resolved. Under Spanish law, a suspect can be detained for four years.  He is confident he will be back in Ireland in February.
Coalter, pleading his innocence, said he was connected to the two American men because they would chat on the phone occasionally. Coalter was told that phone records were used to track those potentially involved in the crime.
"I can't move from here. I'm stuck. It's been a nightmare for me and my family. The government don't want to know about me. It's just madness to be honest. I feel like my human rights have been attacked here."
He said he was "very hopeful" that his case would be heard on 23 January. While he can't get the time back, Coalter said he is determined to get justice for the way he was treated.
"I'm very hopeful that the case is going to go ahead. Hopefully, I'll be home by February and I'll get to see my mother. But this whole thing won't finish with me going home. It's not over by a long shot, he added.