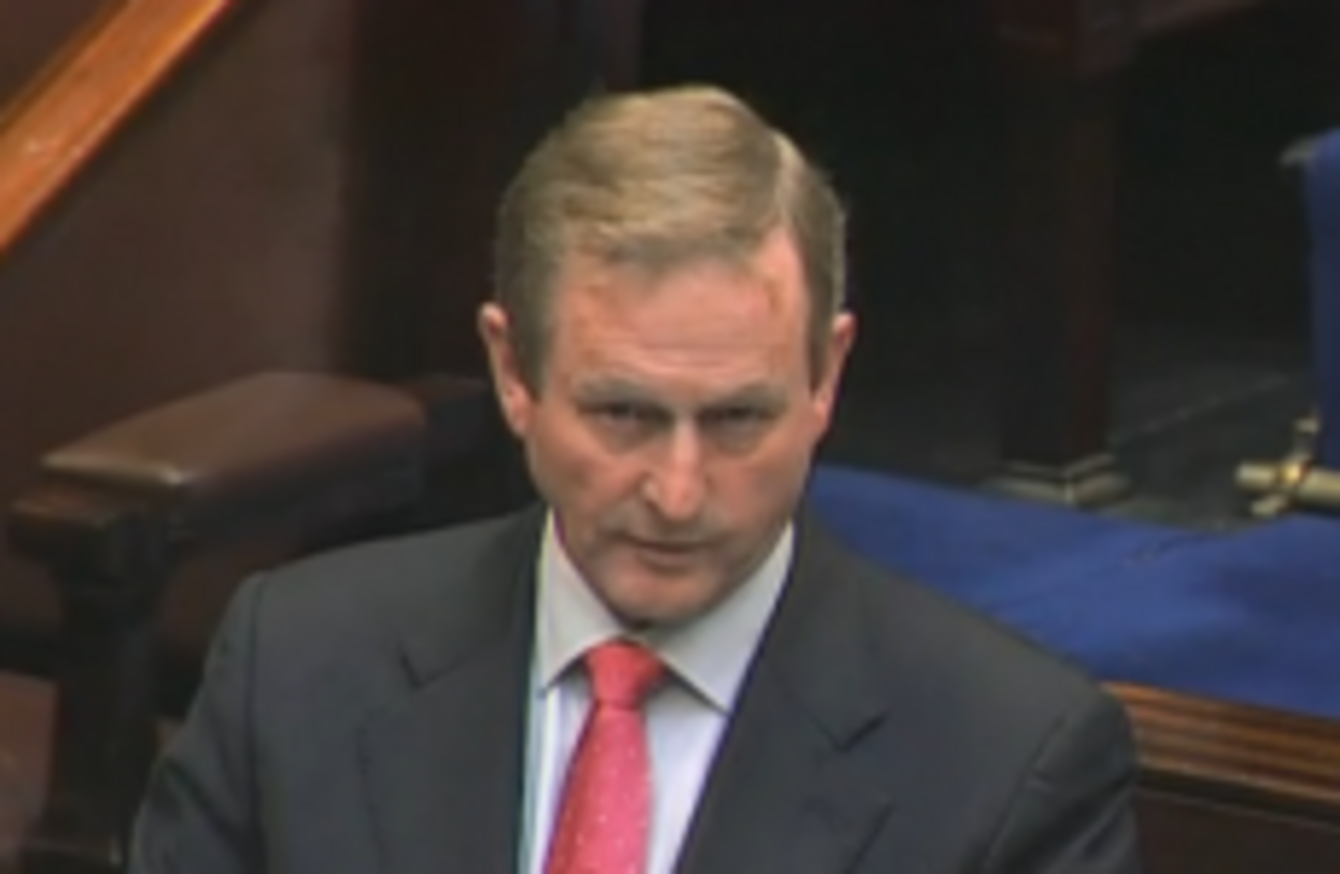 TAOISEACH ENDA KENNY has again insisted that Ireland will not require a second bailout from the EU and IMF in the coming years – as opposition leaders sought to capitalise on an apparent cabinet fallout on the matter.
Speaking in the Dáil this afternoon, Kenny said the current EU-IMF bailout deal was set to remain in place for the next two years, and asserted that recent reviews carried out by the "troika' pointed to a gradual economic recovery.
"Of course the wires internationally carry news that they might see as appropriate… I want to confirm for you again, in this house, that there wil be no need for any second bailout in 2012," Kenny said.
"We are in an IMF-EU bailout deal which lasts for two more years. The government have negotiated down the cost of that deal in respect of what was orignilaly put into it.
"The proof of the pudding is actually in the eating here," Kenny declared. "The first analysis by troika has been validated, and this coutnry has been commended for the action it has taken."
Kenny was responding to comments from Fianna Fáil's Micheál Martin who noted that Leo Varadkar's comments in the Sunday Times – in which he suggested Ireland may need another programme of loans in 2013 – was not the first recent example of a member of cabinet breaking cover.
Richard Bruton had apparently spoken out of turn when he suggested eliminating the Sunday premium wage for certain industries, while Brendan Howlin was allegedly misinterpreted in an interview when he said Ireland would seek to reschedule repaying its bailout loans.
"I'm conscious that ministers are still operating to the standards set in opposition, where basically all that mattered was the size of the headline," Martin said. "The problem is that loose talk costs jobs."
Kenny condemned Martin's comment, saying his former Fianna Fáil government "were less than economic with a lot of the facts of life".
Gerry Adams asked Kenny whether it was "not time for the truth to be told" about the economic crisis, and said that Ireland's fiscal situation was also leaving it in debt to carers, children with special needs and their parents, senior citizens and low-paid workers.