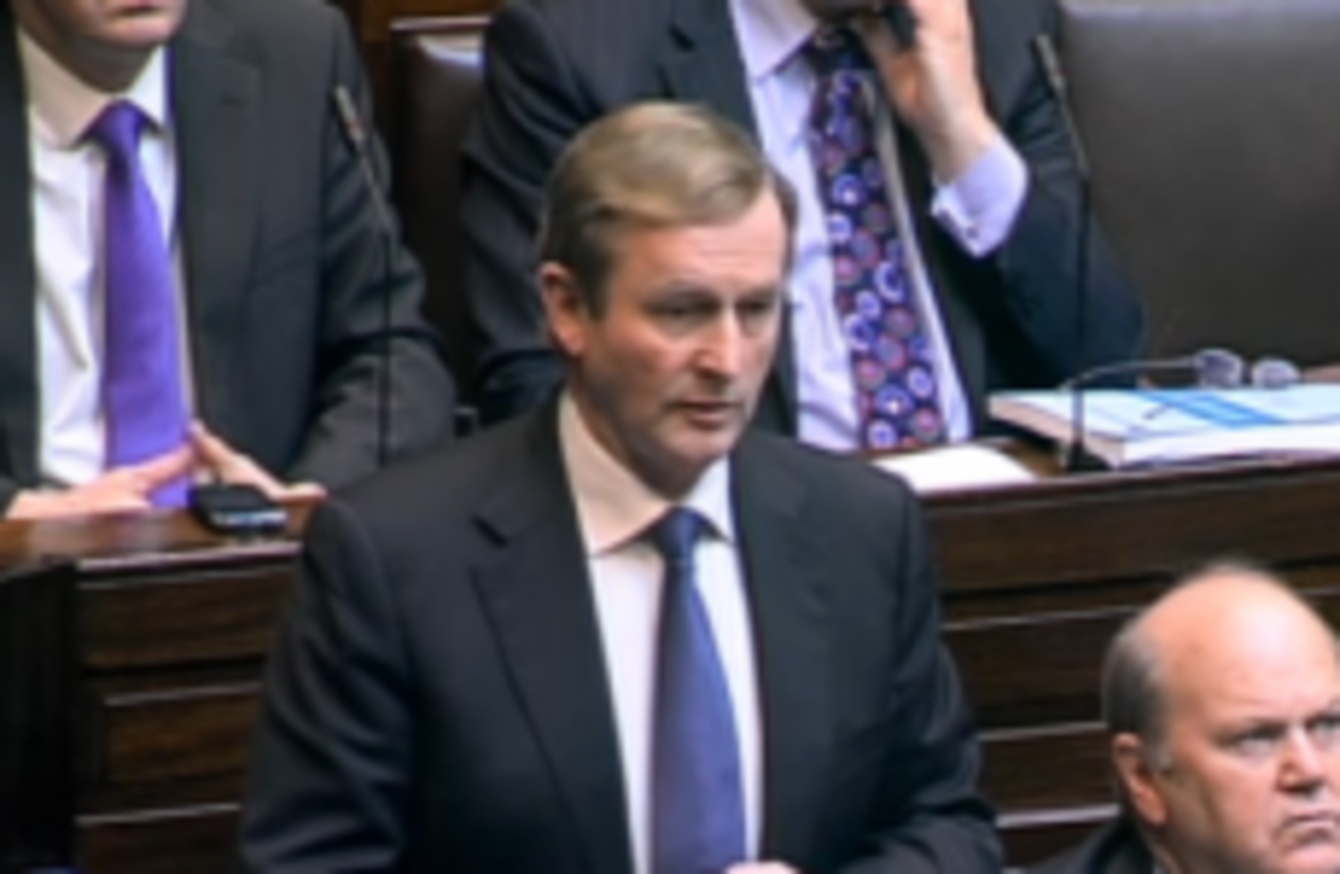 TAOISEACH ENDA KENNY has mounted a loyal defence of Alan Shatter, insisting that his justice minister has no reason to consider resigning over the Mick Wallace penalty points affair.
The leaders of Fianna Fáil, Sinn Féin and the Technical Group all used today's Leaders' Questions to challenge Kenny on whether he supported Shatter's decision to reveal confidential Garda information about Wallace on a live TV broadcast.
Kenny said the purpose of Shatter's comments was to undermine Wallace's argument about the application of Garda discretion in having penalty points terminated, and not offences themselves.
Fianna Fáíl's Micheál Martin said the use of "private information, supplied to Minister Shatter by the Gardaí, and used in a debate to undermine a political opponent" created a "threatening innuendo".
"If you question us too much, we'll get you," Martin imagined, before referring to Shatter's own criticisms of then-minister Willie O'Dea in 2010 when the latter used confidential information to attack an opponent.
"It's outrageous for you, here, to make a claim or an insinuation, that the Minister for Justice is going around collecting files on members of this house," Kenny retorted, insisting the information disclosed by Shatter "was relevant to the argument being made by Deputy Wallace".
Sinn Féin president Gerry Adams also questioned whether Shatter should be asked to resign, saying: "If it's good enough for Willie O'Dea, it's good enough for your Minister for Justice and this government."
"The answer to that question is no," Kenny briefly rebutted.
John Halligan, representing the Technical Group, said Shatter's use of privileged information on national TV "represents a threat to every citizen" – and said Kenny's support of Shatter was an instruction that every other minister could act similarly in disclosing confidential information as they saw fit.
Kenny said questions on the issue would be better addressed to Shatter himself, who is to attend the Dáil after 6pm this evening to make a statement and take questions on the issue.
The Taoiseach repeatedly said he welcomed Wallace's own admission that the incident in question – where Wallace was stopped by Gardaí in Dublin last year for using a mobile phone while driving, but was not issued with penalty points for doing so – while Wallace was seen to shake his head.