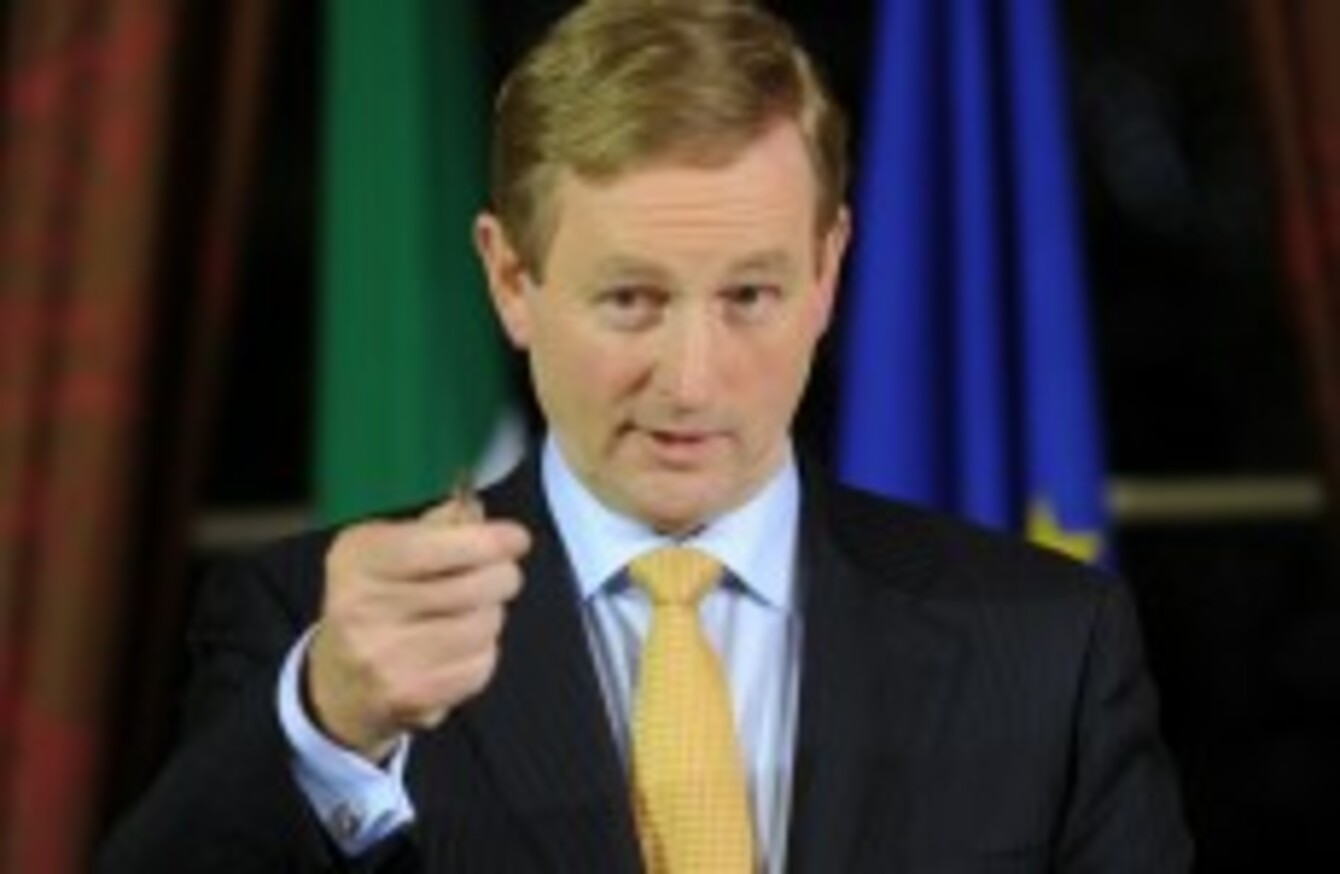 Image: Laura Hutton/Photocall Ireland
Image: Laura Hutton/Photocall Ireland
TAOISEACH ENDA KENNY travels to Munich today to address a meeting of the Bavarian sister party of Angela Merkel's ruling Christian Democrats.
The Taoiseach will address a meeting of the Christian Social Union (CSU) of Bavaria.
Kenny has been invited in his capacity as the head of government of the country currently holding the rotating presidency of the Council of the European Union, and will brief members on Ireland's programme of work for the six-month term.
In addition, however, he is likely to use the opportunity to make the case for German acceptance of any European attempts to relieve Ireland of some of its banking debts.
Angela Merkel's government has been a chief obstacle in this regard, appearing to take a hard-line stance on whether funds from the ESM bailout fund can be used to buy Ireland's stake in its state-rescued banks.
This may have been tempered by the fact that federal elections are due this September, with Merkel looking to win a third successive term as Chancellor, amid growing antipathy among the German public to the amount their federal government is paying to other eurozone member states.
The CSU is the local sister party to the Christian Democratic Union (CDU), which operates in the rest of the country's 16 federal provinces.
The CSU and CDU operate as a single entity on the national stage, with the Bavarian party making up three of the ministers in the federal government, though no CSU candidate has ever won a general election when leading the combined entities.
The Bavarian wing of the party is seen as traditionally more conservative than its nationwide counterpart, meaning the party is likely to be even more opposed to the thought of asking German taxpayers to bail out other euro users.