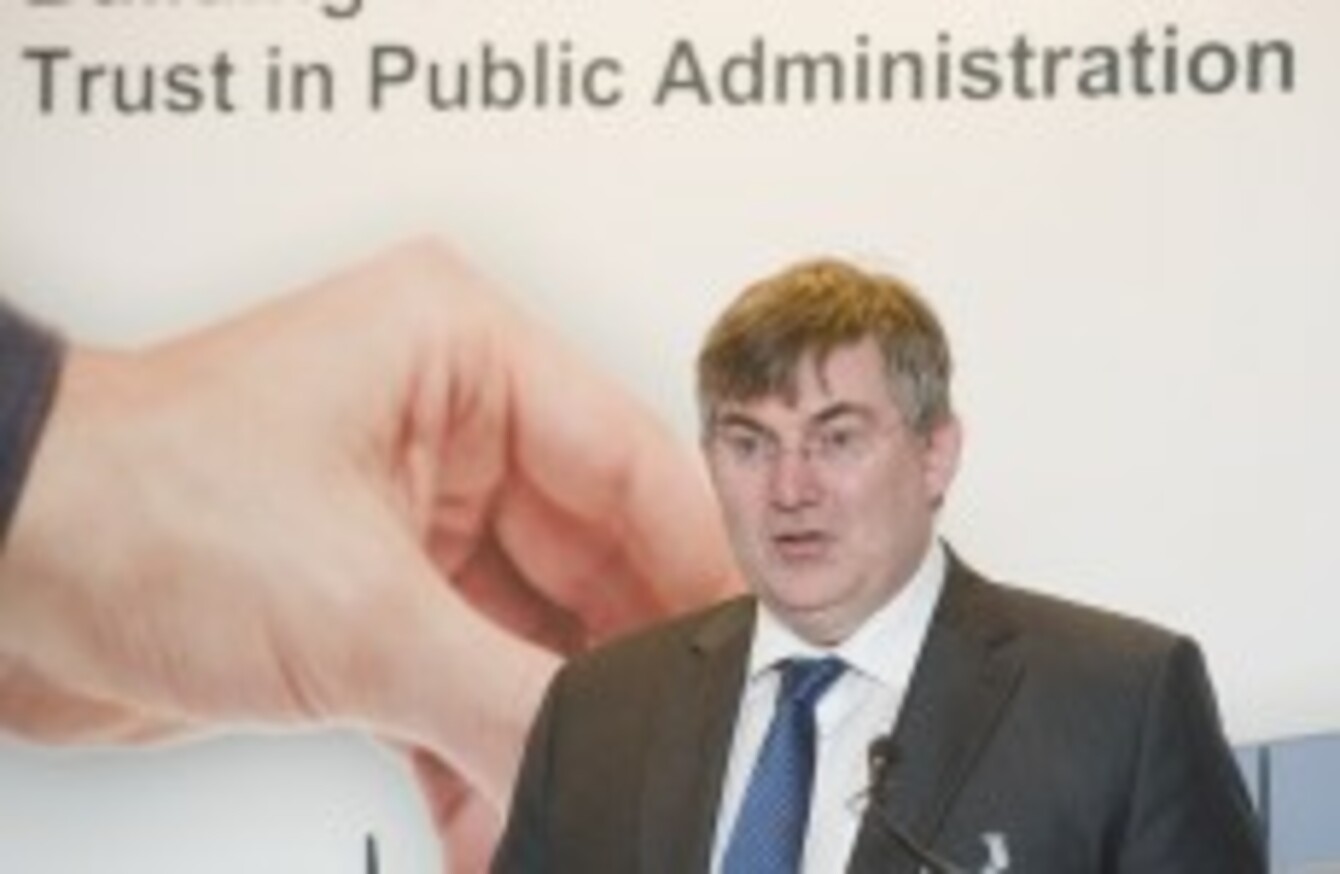 File photo of Kevin Cardiff.
Image: Laura Hutton/Photocall Ireland
File photo of Kevin Cardiff.
Image: Laura Hutton/Photocall Ireland
FORMER DEPARTMENT of Finance secretary-general Kevin Cardiff had officially started his new role on the European Court of Auditors. Cardiff's role carries a renewable term of six years.
Members of the Court of Auditors earn at least €19,100 a month with further payments to compensate for relocation costs.
The auditing body oversees the EU's budget and audits its finances, but carries no legal powers. Any irregularities it discovers in the EU's finances should be reported by the auditors to the European Anti-Fraud Office.
The Court of Auditors must present an annual report on the Commission's finances for the previous year to the European Parliament for its approval. Late last month, three EU member states refused to sign off on the EU's accounts for 2010, complaining that the Court of Auditors had found errors above the 2 per cent threshold allowed.
Cardiff's nomination for the auditing role came under fire after the Department of Finance confirmed that a €3.6 billion transfer between the NTMA and the Housing Finance Agency was counted twice in government finances in 2010. Minister for Finance Michael Noonan said last week that an external review of the accounting error is underway. He said he hoped to publish reports on both the internal and external review of the error "subject to legal advice".