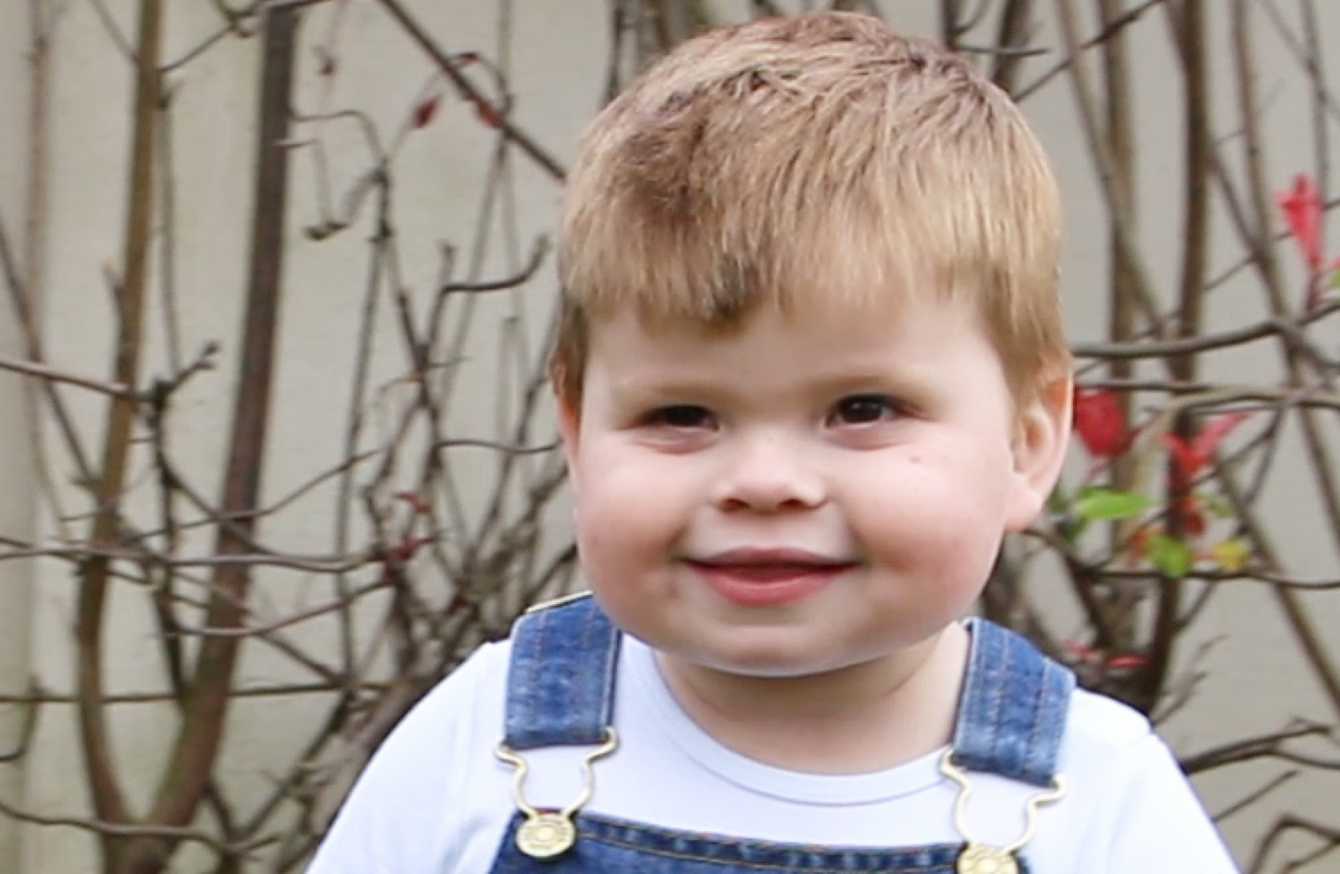 Source: TheJournal.ie/YouTube
SEEING SAM KINAHAN and his sister Ali play in the garden together, they both seem perfectly happy and healthy – Sam has a new scooter, and Ali is giving him tips on how to use it.
But after a few minutes running around, Sam vomits, and his father Ivan comes running over to clean him up. Sam quickly gets back on his feet.
This is normal for him, as is being limited to a tiny amount of fluid a day, can't be fed orally, and spends most nights of the week hooked up to a dialysis machine for 11 hours. The almost three-year-old boy from Baldoyle in Fingal was born with a severe bladder defect. He's now in end-stage renal failure, and urgently requires a transplant.
His mother Chloe told TheJournal.ie that he still needs to grow another few centimetres before they can begin the process of having him assessed for a transplant – which will include seeing if any family members are a suitable donor – as doctors need to make sure his body can accommodate the organ.
After that, they will also need to assess whether or not his bladder also needs further attention. She used an analogy to explain:
They're not going to put in a brand new boiler into a house that has dodgy pipes and dodgy radiators.
Sam remains a cheerful toddler, and his parents say that while he doesn't know any different to the life he's currently living, a transplant will make a massive impact.
Watch the video above for our full report.
We spoke to Sam and his family as part of Organ Donor Awareness Week. More detail of how to become an organ donor are available from IKA.ie