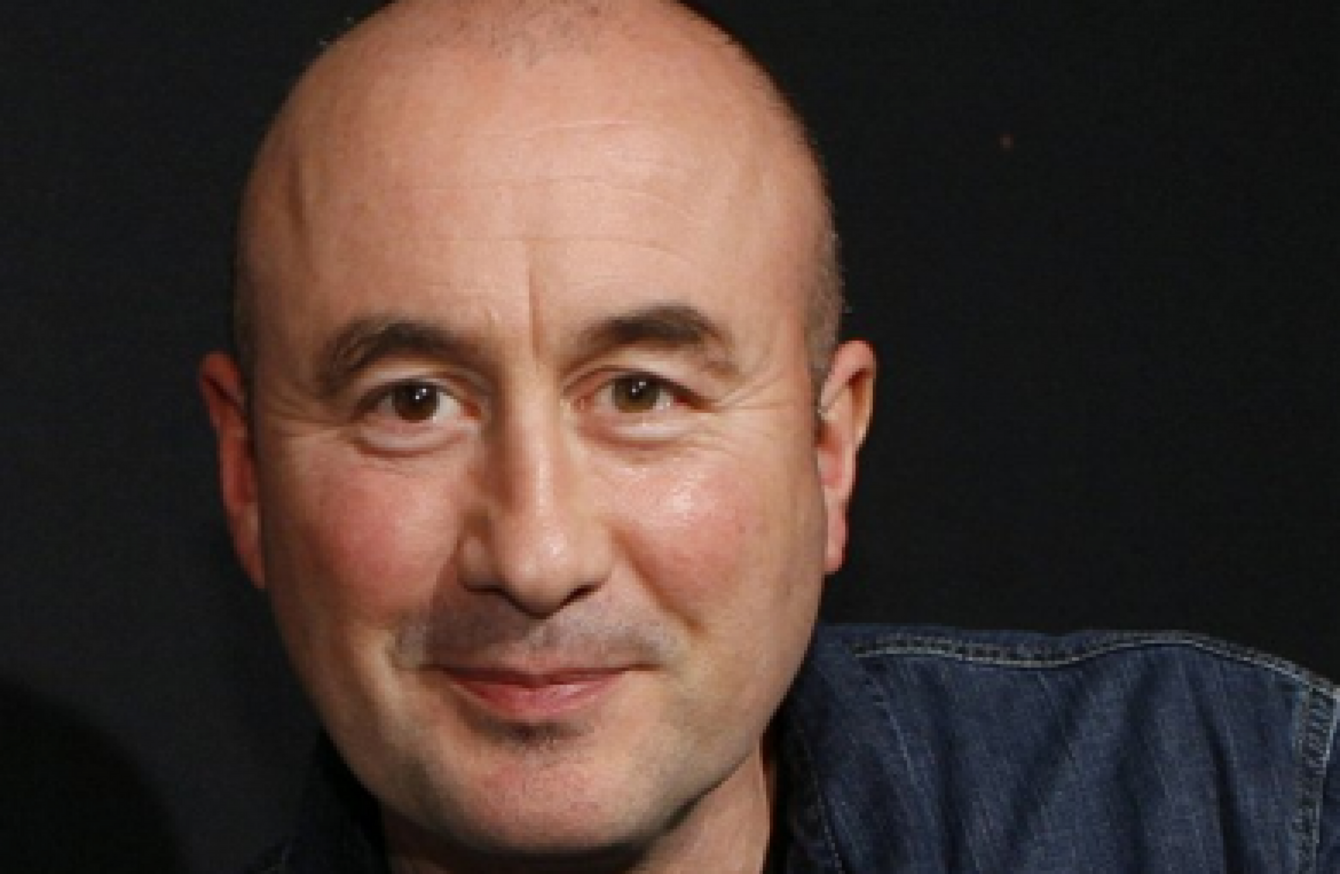 Kieran Creaven
Image: RTE
Kieran Creaven
Image: RTE
A FORMER RTE producer who was caught by a paedophile-hunting vigilante group in England after grooming a fictitious girl he believed was just 13 years old has been jailed for 18 months.
Kieran Creaven, 55, who was addicted to pornography involving children as young as eight, planned on two occasions to fly over from his home in Dublin to meet the 'girl' he had groomed through Facebook messages, Leeds Crown Court heard.
The account was set up in a fake name of Keeley Nutton by a Facebook group called Predator Exposure, who cornered him outside the Queens Hotel in Leeds on 18 November 2017 where he was expecting to meet the 'girl'.
Creaven, who the court heard was living in a "cyber world of pornography", had two boxes of condoms, a list of female names and two phones on his person when he was arrested.
The online conversation was described as "prolonged" by the prosecution and began in July 2017 and ended in November 2017.
The girl repeatedly told the defendant she was 13 during hundreds of messages exchanged over the four-month period.
He sent her a picture of his erect penis over Facebook Messenger and the girl told him she had never seen one before.
The defendant also told the girl he wanted to "kiss and cuddle" her.
He pleaded guilty at a previous hearing to attempting to meet a child following grooming for a sexual purpose and of attempting to cause or incite a child to engage in sexual activity, namely kissing and cuddling.
Creaven told police he fully accepted messaging the girl but said he didn't mean it in a sexual way.
He admitted he had made online contact with 15 to 20 teenage girls, aged between 13 and 18, blackmailing some of them by threatening to release information about them on Facebook.
The evidence
Kitty Colley for the prosecution said: "He said he would talk to children online and at times buy credit for their phones so they could talk to him, but when they blocked him he would do something as revenge, such as put on Facebook that they had sent him naked photos."
One of the disturbing messages sent by Creaven to the fake profile read: "I'm wishing you were here in bed with me, warm and snuggled under the duvet, I will keep you wrapped up in my arms all night.
"Smell your hair, kiss you, wake up together in the morning."
Colley said: "At the time of the offences, he was working as a TV producer in Ireland. Between July and November of last year, he started contacting with a girl he thought existed and was only 13 years of age.
"The defendant lives in Dublin and that contact started by his [contacting] a girl's profile on Facebook.
"There is no complainant as such in this case.
"The profile was set up by an online paedophile hunting group called Predator Exposure.
The prosecutor added: "It was very clear from the beginning that she was 13 as she said: 'I'm only 13'".
"Creaven also had a fake profile – he set himself up as a younger man in his 30s, although, in fairness to him, he described himself as that and told her he was in his late 30s.
"He set up a profile, including photographs, of someone called Jimmy Cee. During the many communications they had, he sent her images of himself.
"He started the communication by saying she appeared as a recommended friend and said hi.
"She responded referring to herself as being at school and her age.
"Hundreds of message were sent between Creaven and the profile. He would flatter her, he would say 'night night' and refer to her as baby
"The conversation quickly turned sexual, with him saying he wished he could … 'smell your hair, kiss you and we'll be together in the morning'.
The court heard Creaven told the girl: 'love your new profile picture, smouldering' along with a wink emoji.
The prosecutor added: "By October 2017, he arranged to travel… to a Leeds United match and would take her and she was clearly impressed by this as she had never been to a match before.
"However, the meeting was cancelled as he said he was ill and she said she had to see her grandma."
Colley said that Creaven asked the teen to stay with him in the Queen's Hotel in Leeds, but she would need ID and he would pretend to be her father.
As he left the hotel, he was confronted by the Predator Exposure group and filmed live on Facebook.
He was arrested and when he was searched, police found two boxes of condoms on him.
Colley said: "He told police he had an addiction to pornography and it had been that way for a number of years and technology made him do it."
Creaven told police that he watched videos of male and female children aged between eight and 17.
#Open journalism No news is bad news Support The Journal

Your contributions will help us continue to deliver the stories that are important to you

Support us now
When asked why he did it, he said: "I need professional help and I am attracted to children".
'In a dark place'
Creaven's solicitor Ian Cook said: "He was living in almost a cyber world of internet pornography".
He said that Creaven's wife, in a submitted letter, said he had been "in a dark place" for a number of years.
Cook said: "He had an interest in internet pornography, but that seemed to have manifested itself into an obsession, going beyond that into areas of illegal internet pornography."
He said that his client was creating personas of himself online and he also went on a dating site.
Cook noted his client's early guilty plea and said that his offending is best managed within the community.
Creaven, who had no previous convictions, sat motionless in the dock throughout, dressed in a black jumper and white collar.
Members of the predator exposure group were also in court in the public gallery.
Jailing Creaven, Judge Recorder Simon Phillips QC said: "You believed you were dealing with a real person and you believed her to be 13 years of age.
"You went to considerable lengths in an attempt to meet with her.
"You have lost your job and your marriage has been shattered."
Creaven, formerly a producer for RTE, was jailed for 18 months and was made subject to an indefinite sexual harm prevention order.
Members of Predator Exposure shouted "animal" and "disgusting bastard" at Creaven as he was sent from the dock.
Outside the court, Christine, a care worker who set up and managed the fake profile, wiped away tears outside the court as she recalled the traumatic experience and described the sentence as a "slap on the wrist".
A spokesperson for Predator Exposure said: "This man will be spending tonight in jail which makes our work appreciated. So we are happy in a way but it should have been life."