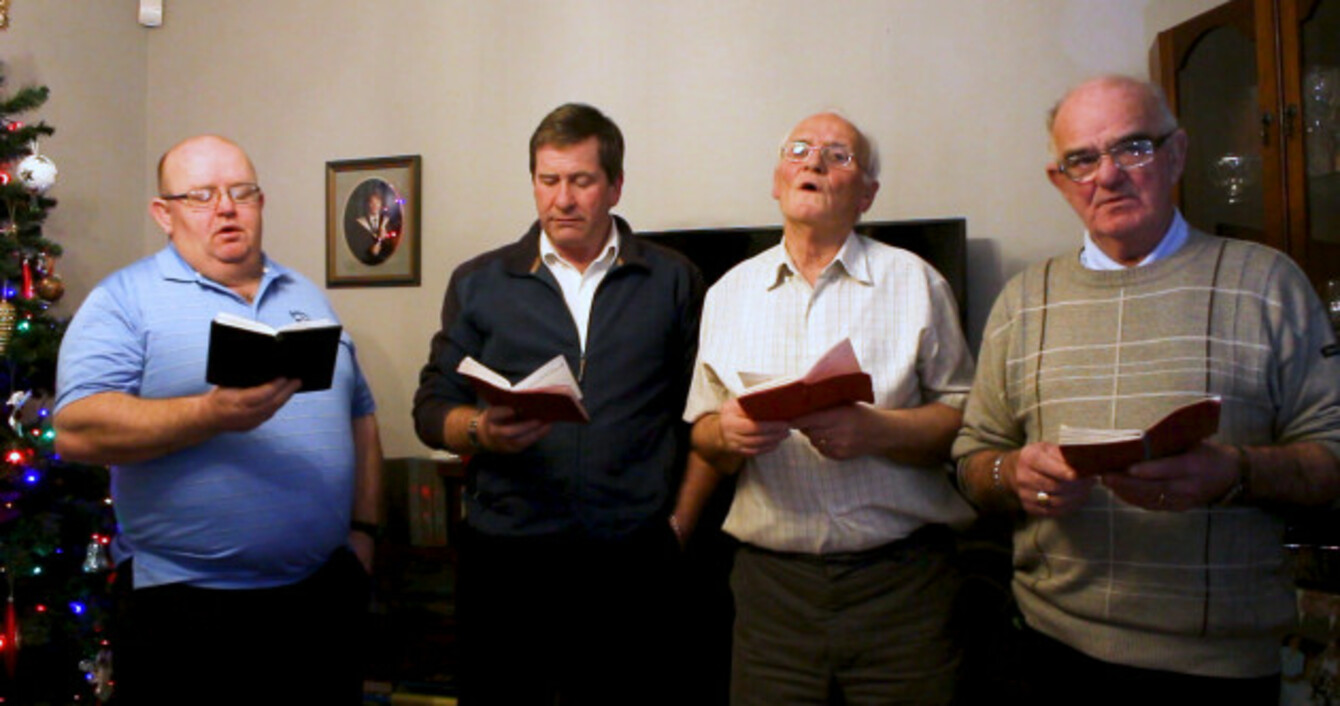 Source: TheJournal.ie/YouTube
IN THE HEART of rural Co Wexford, an ancient tradition of carol singing survives.
The Kilmore carolers are well-known in the area for their usual style of song, dating back more than 300 years and originally containing elements of Yola, an old Middle English dialect.
The group has been active through the generations since the 1700s, and in many cases the sons take over from fathers – but the group must always contain a Deveraux (unusually pronounced with the x).
The carols are normally sung by six men, with two unable to attend the practice session we visited, and previously these would be divided in into two groups, alternating verses.