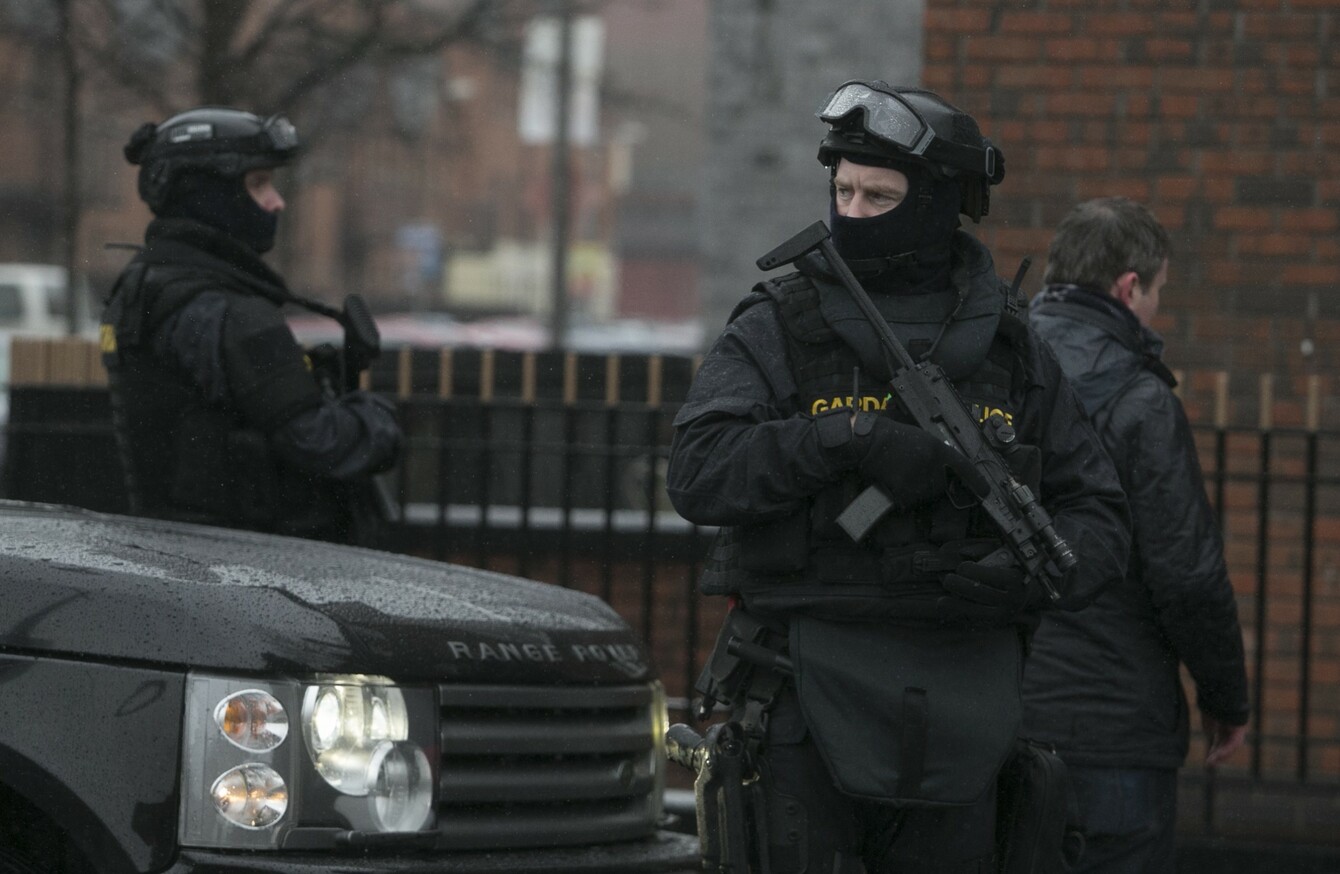 Image: Sam Boal
Image: Sam Boal
A NUMBER OF senior members of the Kinahan cartel have fled Ireland as gardaí turn the screw on the criminal enterprise.
Officers have made significant inroads into the criminal organisation in recent weeks. Intelligence operations which they have been slowly fostering have started to pay dividends in recent months – most noticeably information regarding the inner workings of the cartel's upper echelons has proved reliable.
This, in turn, has led to a number of leaders of the cartel being named in active murder investigations – a new departure for the feud. Previously, the links between the gang leaders and the murders of a number of men, including innocent people, were just implied. Now, they have a direct link between the gang leaders and the murders.
Daniel Kinahan, who runs the day-to-day operations of the cartel, has ordered that the informant be found. Gardaí fear that another innocent person could be shot dead.
Intelligence operations
Armed gardaí have been attempting to contact fringe members of the cartel who may be considered targets of the paranoid gang. However, this is proving difficult as to warn them of the issue, officers may be spotted speaking to these people which would only serve to heighten the cartel's suspicions.
Kinahan now fears returning to Ireland as he believes he will be arrested and charged in relation to the murder of a number of men. The same can be said about another man from the Crumlin area. The Department of Justice recently signed a European Arrest Warrant for the man who is hiding out in Spain.
In the last month, two men have left Dublin for Spain for fears of prosecution, one has travelled to the Netherlands and two are suspected of being in the Mediterranean as they attempt to travel to the Middle East.
Officers still believe that the feud will only come to an end when either gang is wiped out. However, as the feud broadens, who is aligned to which gang is becoming less clear by the week.
There are dozens of petty criminals on the peripheries of the feud who are being offered money to join either side. This is becoming increasingly problematic for gardaí as they attempt to nail down who is aligned where.
However, officers still believe the Kinahan cartel is preparing a revenge attack for the murder of Michael Keogh. He was shot dead on Sheridan Court off Dorset Street in the north inner city at the end of last month. While gardaí stopped what they believe was an murder attempt on a member of the Hutch gang last week, they fear there are only so many attempts they can stop before an attack is successful.